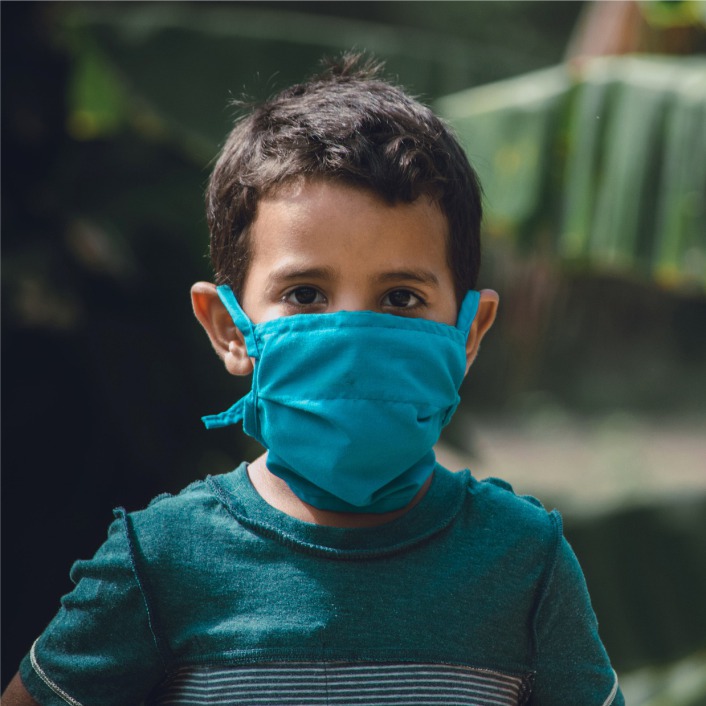 Weathering the Storm
PROJECT #: 3009
RESOURCES:
The first eight months of 2020 have left many struggling worldwide. The news of natural disasters, conflict, protests, and oppression are not new or unique. However, the "normal" newsworthy items are also shadowed by the ongoing COVID-19 pandemic. It affects every part of our lives, including how we get our groceries, how we connect with our church, family and friends, and the kind of decisions we hear that governments are making. When disaster strikes, relief workers and officials have to decide what it looks like to help those most affected. More people together means increased potential for spreading the virus, which could lead to life or death consequences.

In response to the threat of health care systems being overwhelmed, many governments closed their country's borders. Other strategies have included the enforcement of strict physical-distancing measures like the mandated closure of nonessential workplaces and stay-at-home orders. This meant that employees, small business owners, and a large portion of non-essential workers have been laid off or unable to find work. In some cases, countries have lifted or relaxed orders in an attempt to balance health care and economic needs. For countries without effective social systems in place, many of the most vulnerable have been left without the means to support themselves.

FAIR has been working with many Fellowship International missionaries to meet the needs of their communities during the worst of the pandemic. Through the Weathering the Storm appeal, FAIR is seeking to raise $80,000 to support their work. Funds will be used towards the purchase of food baskets and cooking essentials. In cases where deemed appropriate, rent or income support and resources for families to get back on their feet may be provided. Currently identified missionaries and fields include Diego and Claudia Cardona (Colombia), Karim and Rita Anayssi and Bechara and Roula Karkafi (Lebanon), Edwin and Helmi Karwur (Indonesia), Ronald Jeyaseelan (Sri Lanka), the Walls (France), stranded international students in Canada, and in the area surrounding Shikarpur Christian Hospital (Pakistan). Due to this constantly evolving global crisis, additional missionaries and fields may be added as needs arise.


Please pray. Whatever our current circumstances, we are called to be people of prayer. Pray for the safety and health of those making deliveries; for effectiveness as they seek to get aid to those in greatest need in spite of travel restrictions put in place by some governments. Pray that the Lord would provide unique opportunities to share the Gospel as aid is distributed. FAIR is also inviting you to take part in the Weathering the Storm appeal through faithful giving. By prayerfully and wisely sharing your resources, you can help some of the most vulnerable during these challenging days.
Would you prayerfully consider how the Lord is calling you to participate?
The following links redirect to the individual needs within the Weathering the Storm appeal:
RAISED: $ 65,102
GOAL: $ 80,000