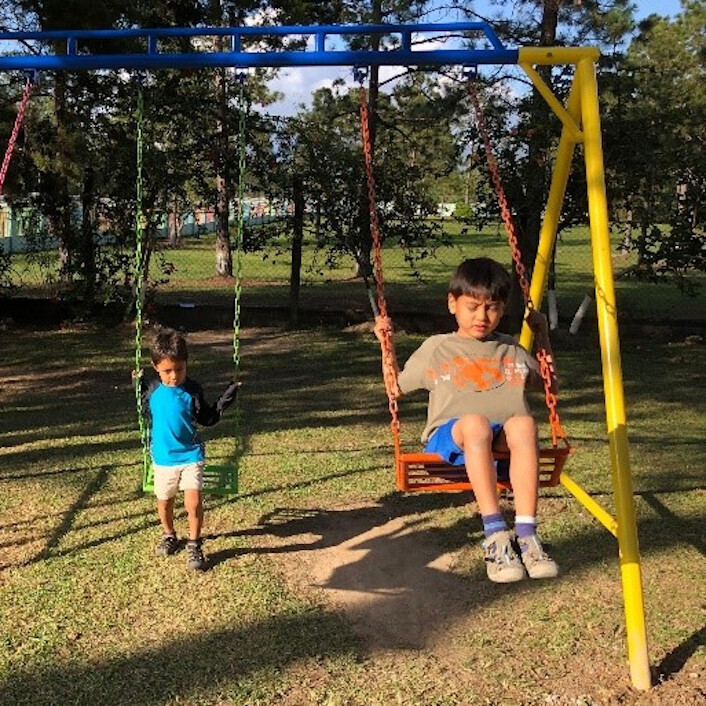 Fellowship International missionaries Rick and Ena Ward spend part of their year in Canada, and the rest in Honduras working with Melodie Francis and the team at Casa Hogar. Although their time in Honduras was cut short by the rapidly evolving pandemic, they stay in contact with Melodie, providing encouragement and help from afar. Ena recently shared an update from Casa Hogar about the ongoing situation in the home.
"Thankfully the rains have come and the risk of fires is over for another season. Now, in town it is flooding. They are still in lockdown and it is causing more problems with theft due to the poverty from being locked down. Please pray for their safety! As shared earlier, Melodie is responsible for ensuring the children's education stays on track, with the schoolwork being sent to her from the teachers. The last time I was chatting with Melodie, this is what she shared:
"'If there is one thing that I am grateful for in quarantine, it's that I have been able to spend more time with ALL the kids and [build] stronger bonds, deeper bonds. So I am physically tired but emotionally and spiritually filled. Not that all days are colours of the rainbow, but in a general summary that is how I would describe it.'
"Normally Melodie focuses more on the children in the bilingual school and we, along with the 'tias' (helpers at the home), and the older children help out with Spanish school children."
Pray for Melodie, the workers that make up the support team, and the children at Casa Hogar. Melodie asks specifically for prayer for safety and patience, grace, creativity, and wisdom as she continues to ensure the children's education stays on track. Melodie would also appreciate prayer for healing as she recently sprained her ankle.
Casa Hogar is one of our Fellowship Child Sponsorship ministries. You can learn more about Casa Hogar here.