I recently crossed the country visiting our Regional conferences. Three were LIVE while two remained virtual.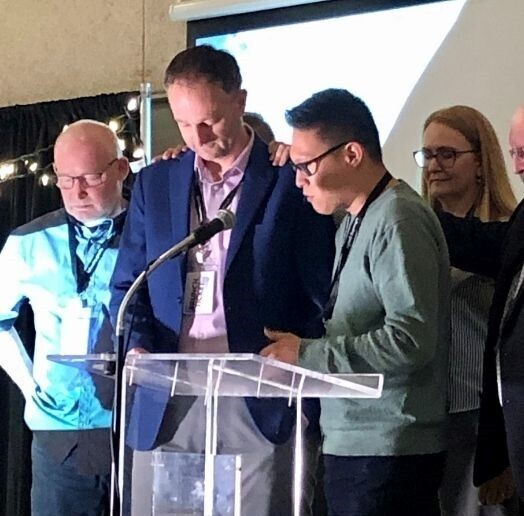 It was a joy to spend time face-to-face with many of our church leaders. We talked about how they and their local churches were doing post-COVID. I heard from a lot of tired brothers who remain hopeful for good days ahead now that we're getting out from under lockdowns and restrictions. I also heard that many of our folks have chosen not to return. I'd guess many of our churches have returned to 60-85% of their pre-COVID Sunday morning attendance.
The photo on the right shows the announcement of the new NorthWest Seminary President, Dr. Barton Priebe at the Pacific Regional Conference.
News from the Regional Conferences
In most of the five Regional conferences I heard about VISION – a prepared future. I found it inspiring to hear one of our Regional Directors declare the plans they were considering for the future was a hill he was willing to die on.
In all of our five Regional conferences I heard about leaders getting healthy. Our Atlantic Region's conference was exclusively on this important theme.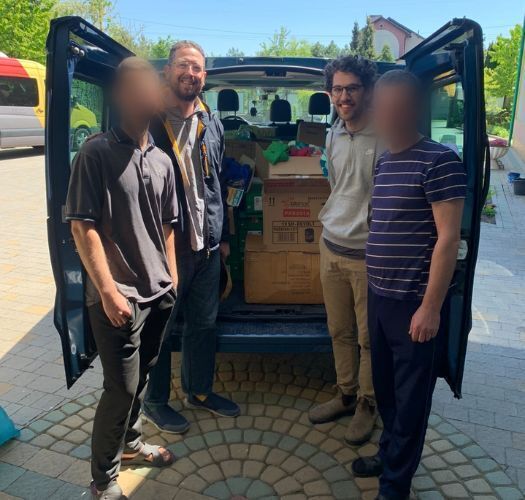 In each Regional Conference I was able to thank our churches and donors for their generosity towards our FAIR Ukraine Refugee Crisis emergency appeal. I mentioned the amount received from the local churches in each Region. It has been extraordinary to see the generosity of the Fellowship family during this appeal. I am currently in Poland at the border of Ukraine to witness our efforts in caring for refugees.
How many churches in the Fellowship?
The chart below lists the current number of churches in each Region.
| | |
| --- | --- |
| Region | Number of Churches |
| Fellowship Pacific | 97 |
| Fellowship Prairies | 28 |
| FEB Central | 284 |
| AEBEQ | 79 |
| Fellowship Atlantic | 17 |
I trust you will be encouraged as together we rejoice in what God has accomplished and what He continues to do in and through us as a Fellowship of churches.