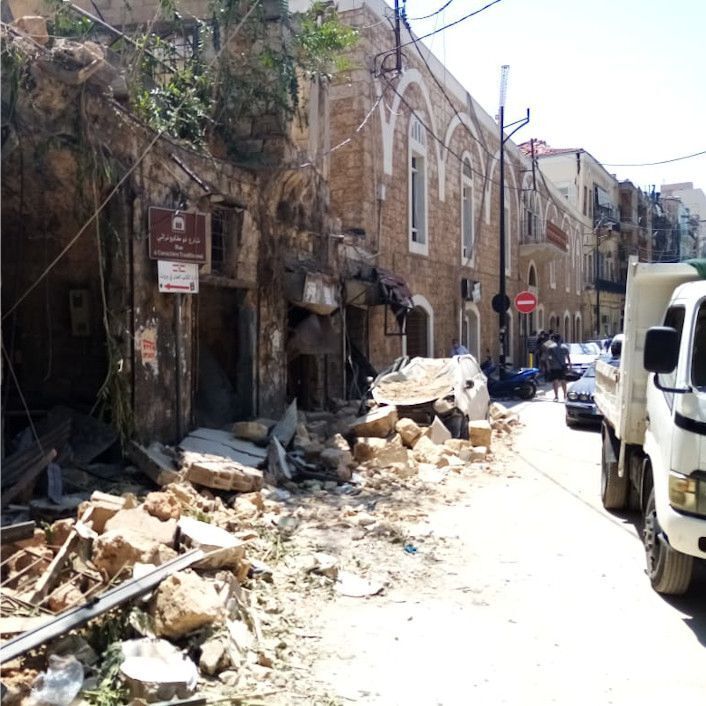 Several weeks have already passed since the Beirut port explosion rocked the people of Lebanon. Shortly afterwards, Fellowship International missionary and director at Cedar Home Girls' Orphanage, Karim Anayssi, shared some thoughts about the impact of the explosion beyond the physical damage done.
"Now and immediately after the terrible catastrophe that hit Lebanon, the media is full of articles, speculations, and analysis. I wanted to share one from where we serve and stand, as Lebanese, and as missionaries of The Fellowship.
"Here's one way to describe what it feels like in the wake of the explosion: it's how I imagine it feels to be shot in a fatal part of the body and left barely alive. That's what the explosion meant and did to the Lebanese people.
"What made us all cry is the fact that we as people have been suffering for a long time from turmoil. Some we are partially responsible for because we didn't stand for our rights and the wellbeing of our nation. But for the most part we had no choice or say. Then now this happens, and we were all left thinking, 'How much can a nation, one small country like Lebanon, take?'
"Before the explosion and destruction of our port and capital, Lebanon was passing through the deepest bankruptcy in its history, and now, after the explosion, we reached rock bottom! Lebanon was also experiencing a steep local outbreak of COVID-19. Now with the mess that the explosion left, the thousands in hospitals without any consideration for social distancing or precautions the outbreak will become catastrophic. Last, but not least, our political division and polarization before the explosion had already led to a frail state. With demolished infrastructure and total social depression, we have become a failed state.
"That above was our reality, and what the explosion did. BUT… what is still to be seen is what comes after the explosion. We have been given an opportunity, a discovery that wouldn't have been possible without this illustration that no man could have intentionally made for the sake of teaching anybody anything.
"You see, I, with the limits of my human mind, naturally struggle to understand how great God is. I speak and sing of His greatness but I don't have or haven't seen that many great things either in dimension, impact, and size. But this explosion has taught all here who witnessed it in person that there are great things indeed. And if an explosion can be that great, how then is the greatness of God? And can I as a follower of Jesus make great things (in a good way) the size of the explosion? That's what the explosion made me think of.
"Great things like what Mike and Elizabeth Vandergaag do when in Lebanon by loving people and helping them out in every way possible. Like Mike's initiative to go downtown the day after the explosion and volunteer to help move rubble and clean out the house of someone he never met.
"Great things like what Roula and Bechara do, through Clementia (Life Centre), providing relief and love to a multitude of refugee kids. Supporting refugee families and mobilizing local believers to offer meals, food, medication, and cleanup/renovation help to those in need. Leaving a lasting impact on their lives through Jesus.
"Great things like what Rita and I do at Cedar Home, through raising orphaned and disadvantaged girls, transforming their lives through Jesus to be independent and powerful women that can change the world.
"Yes, that explosion was great, but our God is greater, our love is greater.
"Beirut our capital has been destroyed, but we know that this is the time to rebuild, stone and spirit, and that's what the team in Beirut is all about.
"May this great loss of lives of innocent people, and the livelihoods of hundreds of thousands of Lebanese and residents of Beirut never go in vain, but become the solid platform for rebuilding our capital on basis of love; on the rock of ages, Jesus."
You can learn more about FAIR's Lebanon Explosion Relief response here.