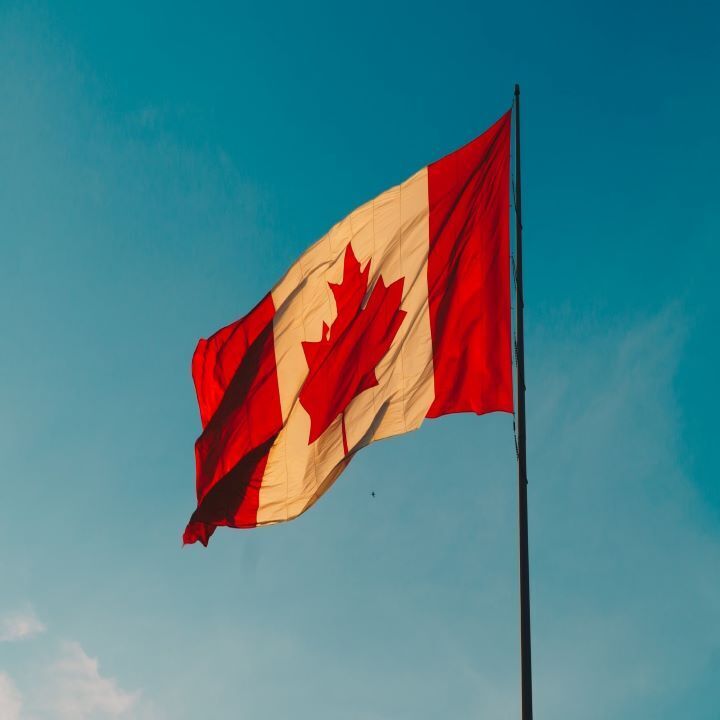 Here are some more stories from our churches during our shared experience with COVID-19.
Mini-Revival at Westlock Baptist, AB
Pastor Carson Cole is busy. In Alberta they have allowed churches to gather in groups (smaller than 15) during the week. Carson has been able to counsel people who have been watching their worship service online. They also celebrated the church's 70th Anniversary on the front lawn of the church with social-distancing in place. This celebration included the renewal vows of a married couple which was covered by the local Global News station.
The result has been professions of faith with testimonies of new believers being shown during their online services. Pastor Carson is working hard and rejoices that six new believers are waiting to be baptized.
Young Mom Loses her Daughter to COVID-19 in Strathroy, ON
Pastor Alan Self shared an incredibly emotional story. One of Bethel Baptist's members has a prayer ministry. They call people and pray with them. One of their prayer contacts was a young mom whose daughter was infected with the coronavirus and died. During the crisis, the mother came to Christ and was able to lead her daughter to the Lord before her death. Later, this mother and father connected with Bethel's prayer warrior, listened to a sermon together, and following the sermon the father came to Christ. In the middle of brokenness this couple have been redeemed. Let us keep praying for them as a Fellowship family. Just imagine the grief they are facing.
God Continues to Move in Chibougamau, QC
Our Fellowship church in this northern Quebec town was established over 40 years ago by one of our precious pioneers, Gabriel Cotnoir, a dear godly brother. It has known its struggles.
A year ago I shared in my A Word from Steve blog about a movement of God in this town. One of the charter member couples of this church, Christian and Sylvie, were overjoyed by the conversion of their son. He was a local bar owner who was soundly converted, and later visited the local First Nations Band Council to apologize for all the pain and suffering he and his tavern had caused among their families through the years. He is now a deacon and is being discipled by John Francis, one of our retired pastors and Fellowship International missionaries (Spain and Honduras).
God is still moving in Chibougamau. During our shared COVID-19 crisis, a woman came to Christ and is now in regular attendance at their Zoom prayer meetings and Sunday services. Her sister is a believer and is thrilled to join her newly converted sister in these online services.
God is touching lives everywhere and Chibougamau may not be the end of the line, but you can see the end from this town!
Family Members are Coming to Christ
Pastor Don Schuiling of Richmond Baptist, BC shared the joy of one of his church members leading two of their sisters to Christ during the COVID-19 pandemic, sisters who have been indifferent to the Gospel for years.
God is bringing families together in Christ. God is good.
A Pastor's Nephew Comes to Christ in Baie-Comeau, QC
For those of us who have been praying for family members, often for years and decades, to come to Christ, here is an encouraging story of hope:
Pastor Jean-Pascal Besrest has been praying for his nephew's salvation for 40 years! He just came to Christ during the COVID-19 crisis and Jean-Pascal has the joy of discipling this new child of God.
Keep praying, my friends, for your children, grandchildren, parents, and extended family. It is never too late.
We rejoice in the "much" fruit (John 15:5,8) that the Lord is blessing us with in these days of COVID-19. Please feel free to send me your stories. I would love to hear about others who have come to Christ during our shared experience with this pandemic.
Thank you.