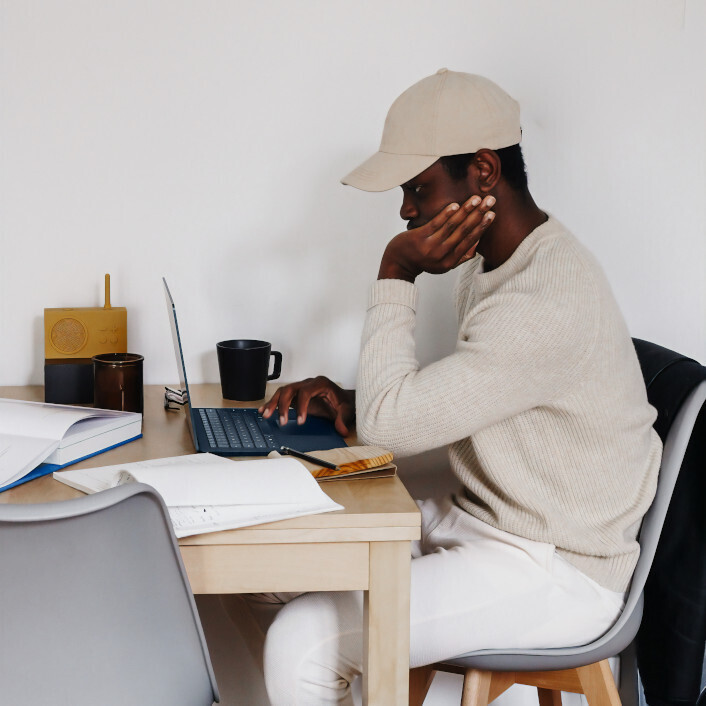 People are tuning into our online worship services these days. How might we leverage this as an opportunity to invite virtual guests to our churches when we start to gather again?
Our Foundation Director, Gord Baptist, recently connected with a Fellowship church member who was updating his will and leaving a legacy to his church and the Fellowship. Gord asked the gentleman how things were going at his church.
He reported his sister, who does not know the Lord, had started watching his church's online worship service. On her second Sunday she wrote in the live chat room that it was so good to be connected to a church once again. Her brother is thrilled.
The following are other stories, your stories, of what God is doing. Enjoy!
Two years ago, during the Fort McMurray fire that devastated the city, over 1,000 residents temporarily moved to Bonnyville, AB. Our church in Bonnyville, with Pastor Dave and his team, were asked by city officials to help with the logistics of caring for all these people. I visited Bonnyville Baptist at that time, and the church had become the community hub, a warehouse for people to come for food, clothing and assigned homes in which to live. Their credibility with city officials is so significant that Bonnyville Baptist has once again been asked to coordinate the food distribution efforts for the unemployed within their community. Alberta has not only been hit by COVID-19, but by the crash in the oil market as well.
Many pastors mentioned that life has become busier during the coronavirus. One pastor has started meeting twice a week (by Zoom) with his board to address the care issues within their congregation. One board gave their lead pastor a week off due to fatigue.
Many pastors asked for prayer for the doctors and nurses in their congregations who are fighting on the front lines of this crisis. One church of 300 said they were keeping in touch with the 19 doctors and nurses in their congregation.
Pastor Mark of NorthLife in Fort McMurray, AB is discovering that their people are more serious about maintaining a closer walk with the Lord and avoiding sin during the crisis.
Many pastors are creating brief video devotionals for their church family...some weekly, others daily. My wife and I have been watching some of these and are being blessed. I am hearing from pastors I have known for years but never heard teach. We have some wonderful shepherds!
Pastor Steve of Forward Church, Cambridge, ON mentioned that they launched an "Everything in Our Place" online service, which allows people to log on to provide a service and others to request a service.
Reaching Out into the Community
Two of our missionaries in Spain, Cathy Yinger, and Ingrid Castro, have been busy making medical masks for their local hospitals. My wife, Marilyn, has fabricated many masks for family and friends, but mostly for Guelph General Hospital and a local veterinarian's staff.
Pastor Don of Westney Heights, Ajax, ON mentioned that their church prepared care packages for hospital workers and first responders, including lip balm, energy bars, hand lotion, etc.
Pastor Aaron of Emmanuel Baptist, Vernon, BC mentioned a special financial gift that allowed them to provide 40 "well stocked hampers" to needy families.
Pastor Mark of Stoney Creek Baptist, London, ON said that during the crisis they took up an offering ($9,100) toward health supplies for a ministry their church is supporting in Togo, Africa to help people overseas hit by the pandemic.
Pastor Jack of Faith Baptist, Vancouver, BC told of how they discovered the local Sikh temple and Muslim mosque were closed during the COVID-19 crisis. They are preparing Halal meals and taking them to their Muslim neighbours as an act of Christian love, to build relationships and share the Gospel.
Both Pastor Bob of Grandview, Kitchener, ON and Pastor Steve of Forward, Cambridge, ON spoke of their churches making health masks and dropping them off at some Kitchener and Cambridge health care facilities.
Pastor Will at Northstar, Quesnel, BC mentioned a lady from their sister church in Williams Lake, BC who was in hospital in Quesnel. While there, she met a lady who lives in Quesnel who was very anxious about her illness and future. The Christian woman put this lady in touch with her pastor and the pastor in Quesnel. Both pastors are now ministering to her and praying she will one day trust the Lord.
Last Word
God is doing a good thing among our churches and missionaries worldwide. We have heard back from many of our servant-leaders that they are busier than ever. Please take time to rest and refuel. Self-care is essential if we are all going to get through these interesting days together.