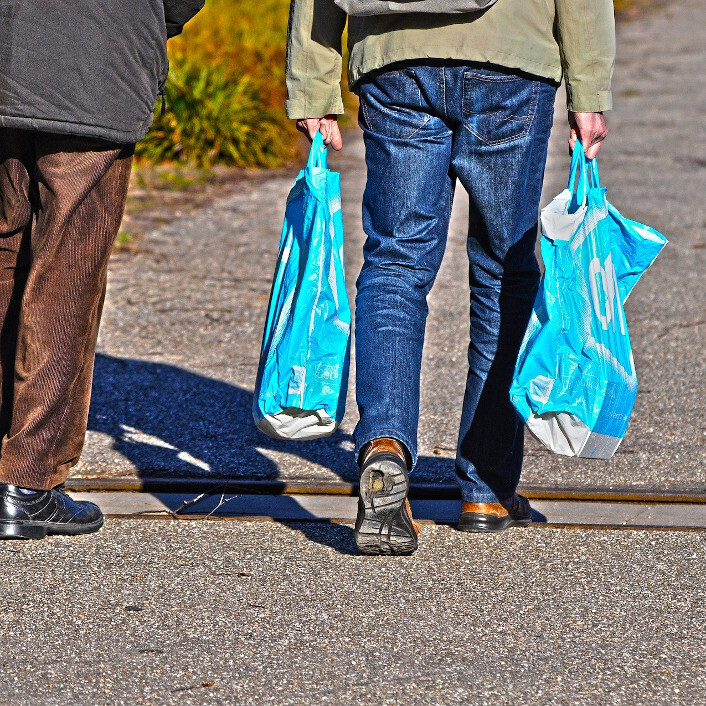 Pastor Godfrey of Thousand Islands Baptist (Brookville, ON) sent me a poem written by one of his church members who is principal of a Christian school. She wrote it for her students. I like it and wanted to share it with you:
Dear Lord,
Protect us, keep us safe.
As worries happen, find a way
To wrap us in your peace and calm
And keep our loved ones safe from harm.
God protect our Nans and Pops —
Those whose health is poor, and stop
The virus from its spread and spoil
And heal those quick in pain and toil.
Cover those who work front line
The doctors, cashiers, restaurant kind
Who show up every day to give
Their safety up so we can live.
We ask you Lord to give wisdom pure
To those working to find a cure
For treatment, vaccines and the like
Keep them strong and in the fight.
We know dear Lord, You are in charge
You take our burdens small and large
With You we have nothing to fear
And in this truth we end this prayer.
The following are stories, anecdotes, and testimonies of some of the things happening in our churches while we experience together how to do church during the COVID-19 crisis:
CARING for the Church Family
Pastor Barton of Central Baptist (Victoria, BC) said the city deemed their food distribution ministry as an essential service to lower income folks in downtown Victoria. They changed the way they prepared the food, but continued the neighbourhood ministry. The response has been "extreme gratitude".
I spoke to two pastors in Ontario and Alberta who were in the midst of selling, or about to build, church buildings. One pastor said they shut down the whole process for now, while the other is going ahead. Both asked for prayer for a smooth transition during this major "curve in the road."
Some spoke of the difficulties of grief after losing a family member and not being able to adequately gather. One of our Fellowship International missionaries in Europe lost her father, and a Fellowship chaplain from Montreal, QC lost his mother, both to the virus. A pastor in Quebec spoke of the struggle of losing parents (not from COVID-19) out of province. His family are finding this time at home challenging.
Pastor Solomon of Oakridge Baptist (BC) mentioned he was thrilled to see members in his church family take personal initiative to purchase groceries and other necessities for needy members of their church.
Pastor Greg of Calvary Baptist (Edmonton, AB) mentioned the city of Edmonton opened up the Expo Centre for the homeless in the city. A number from his church are helping out at the Centre. Greg mentioned that Christian groups that have never worked together are now serving together for the first time.
REACHING into the COMMUNITY
Pastor Jordan of Revelstoke Fellowship Baptist (BC) mentioned that a lot of people from the community are tuning in Sundays for their online service. The result has been greater courage among those within the congregation as they are now being identified as followers of Christ.
Pastor Ed of Springvale Baptist (Stouffville, ON) shared that a church staff member has Facebook parties with 40-50 people who are not followers of Christ. They gather to listen to their live-streamed worship service. She writes, "Each Sunday I have had 50 people watching… unchurched people. Yeah, God is working! Can't wait to see what ministry will look like when this is all done. God is going to do big things. Can't wait to be part of it."
Pastor Randy of Courtney Fellowship (BC) mentioned that the church's ministry to 40 kids and their families shut down when the school across the street from the church closed. However, the principal from the school contacted the church to see if they could help 10 families who have been struggling during the crisis. He prays their acts of love will be seen as coming from the Lord.
Pastor Josh of Calvary Baptist (Guelph, ON) launched an initiative called, "Letter to the Community". Church members wrote and hand-delivered notes to hundreds of homes in their neighbourhood letting them know that the church was here to help if they were in need. Some have contacted the church for assistance. The church also provided gift cards to doctors and nurses in a local clinic to help purchase food and snacks, and they also sent a large assortment of coffee supplies to a local long-term care facility to bless the senior-care workers.
Pastor Steve of Forward Church (Cambridge, ON) said they are involved in a city-wide outreach with ten churches. It's called "Need help, Get help", a neighbourhood caring initiative. It started by placing "door hangers" on the doors of homes throughout the city with a message of hope saying the church is here for you. A lot of follow-up has already taken place. They hope to impact 10,000 homes with this initiative.
Last Word
I've heard from many leaders who are finding ways to collectively thank their community's health care and essential workers as a local church. Whether by gift cards dropped off at hospitals, or fabricating masks and gowns, honking horns at specific times each day, or, like the churches in Sarnia, purchasing space in the local newspaper to post a THANK YOU to all the workers serving their city. Well done!