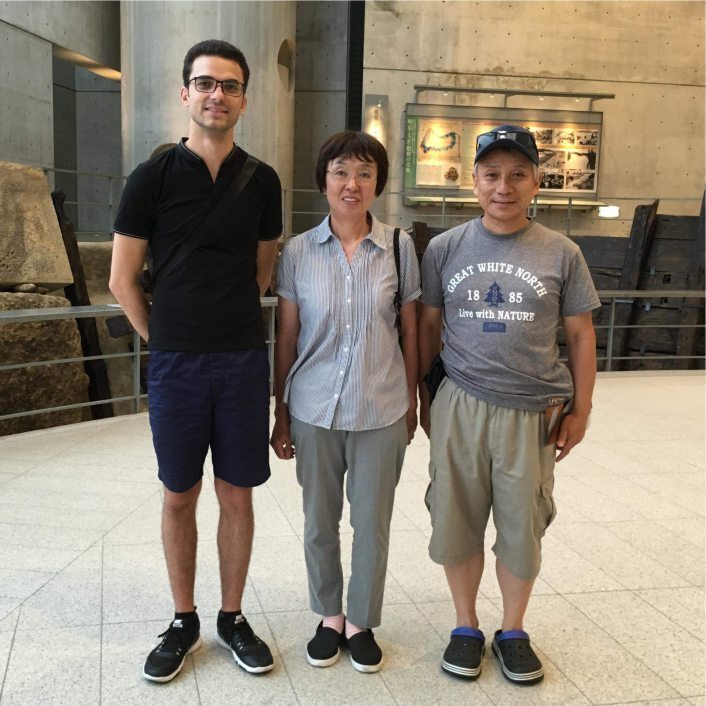 I'm usually hesitant to celebrate things as publicly as a post like this, especially ministry-related things in Japan. The ground is historically hard here, and patience in the Lord to do His work, in His timing is a must…a big must. But by His grace, I've begun to see relational breakthroughs that have led to ministry breakthroughs here in Osakasayama City.
Before the COVID-19 outbreak, four of us gathered each Sunday morning to pray and worship together. I would alternate preaching responsibilities with one of my sponsors, H-san. Since the state of emergency was declared in mid-April, our gatherings have been in-person, online, or cancelled. During the final week of April, we decided to continue meeting regularly in-person, taking all the necessary precautions.
Our small group of four has given me opportunity to discuss, introduce, and engage in a weekly discovery Bible study. It is an obedience-based study of a passage from scripture that focuses on group-learning and correction, led by the Holy Spirit through His Word. Our group has engaged in seven discovery Bible studies over the last several months. While there haven't been complaints regarding the study, there certainly hasn't been any excitement either.
The breakthroughs have occurred over the last month. Relationally, the wife of my sponsor couple, K-san, has become more open and comfortable in our interactions. This new-found comfort was emphasized when she recently told me: "Adam please don't call me K-san. Call me K". The request to drop the -san honorific is a significant sign of friendship. And God kept surprising.
Ministry-wise, K was very vocal during our most-recent discovery Bible study. She answered the questions with a perspective that I did not have, which gave me insight into how the text made her think and feel. Her excitement gave me the impression that this is something she would like to continue. And God kept surprising.
K called me later in the day (which in itself is rare, since the norm for us has been to interact through Facebook messenger). She wanted to talk more about the Bible study. She was very forthright in suggesting which English questions should be reworded for the sake of an easier Japanese translation. This would allow a better understanding for local people involved in the study. She also mentioned that the, 'Where to do you see that in the story?' and 'Which verse do you see that?' questions are very effective in keeping everyone inside the text, so no one stands out. Finally, as if I needed any more encouragement, K said the discovery Bible method is something that she and her husband may want to continue after I leave. And God kept surprising.
K and her husband have experienced the power of the Spirit teaching and empowering them through the authority of His Word. They feel comfortable sharing their joys and stresses, comfortable sharing their text-specific answers to the text-specific questions given, and comfortable thinking about how to obey the text and who to share it with.
When combined with fervent prayer, these are the beginnings of a disciple-making movement. And the exciting thing? Two Japanese Christians are beginning to take ownership of this vision. H-san lead the next discovery Bible study.
God keeps surprising.