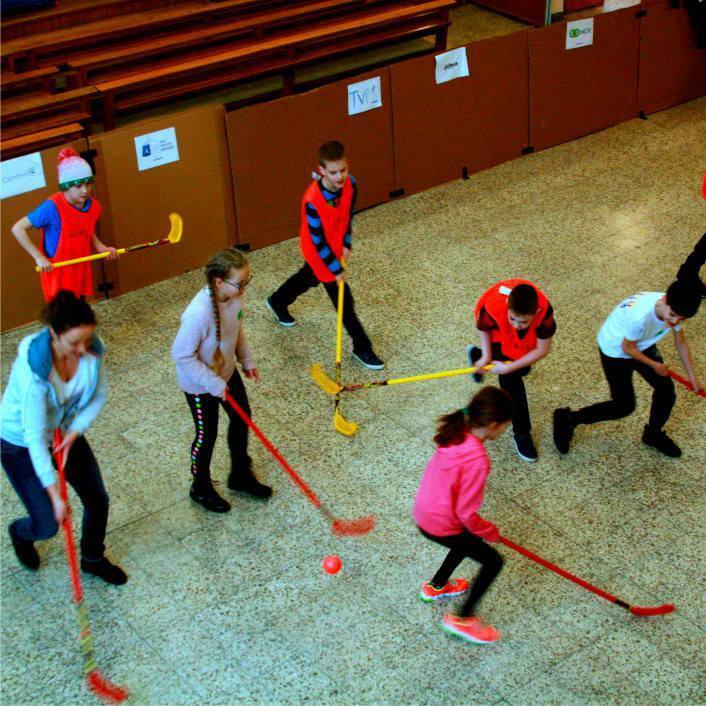 Fellowship International missionaries Pierre and Hanna Jutras recently shared about their most recent winter camps.
"We were blessed to have our winter breaks back in January and February, so we could prepare and lead two wonderful winter camps in two locations. In the first location, our partnering pastor, Sylwek, shared with me that the church saw one of the best winter camps ever — 45 kids came, and at least three youth made a decision to trust and follow the Lord Jesus. Quite amazing — praises to our Lord! The staff team was exhausted, but the fruit has been amazing. The theme of, "Jesus enlightens your way!" really communicated the Gospel!
"In the second location, we had 20 kids and more than 20 people from our church involved in the whole process of taking care of Bible stories, music and worship, skits, meals and snacks, and sports — to name a few! Each day from 10 am to 4 pm, it was an amazing time of communicating the Gospel to our kids and to many of their friends from outside the church. We were praising the Lord, as it was one of the best camps we have ever had in our church for years.
"For Hanna and I, it was especially a huge blessing of the Spirit of God for being able to mobilize many new volunteers who took a main part in leading and decision making. Wonderful to see multiplication! In these last days — for us, as we get old, or as the Church of Christ — we need to mobilize OTHERS and stop doing the work for them ! We need to call them into the work of the Gospel and to invest in the Kingdom of God that they have been blessed with."
You can learn more about the Bringing Kids to Christ project, which supports the Poland camp ministry lead by the Jutras here.