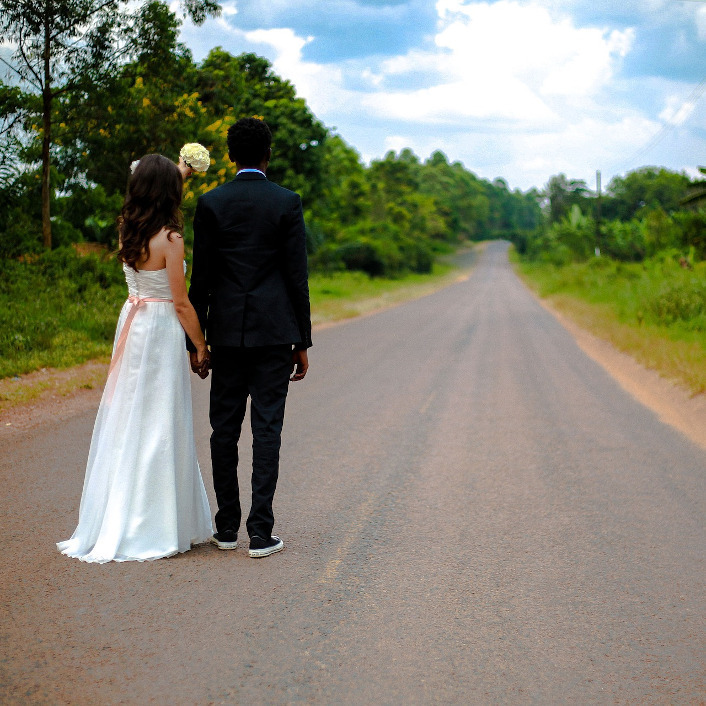 There is a ministry in the States that is seeking to think through what ministry may look like during and after COVID-19. They have indicated that the disruption to ministries may happen in three phases:
Disorientation (March-May)
Reorientation (June-August)
New Orientation (September-December)
The question is whether we want to go back to a pre-COVID-19 normal, or use this opportunity to allow God to create a new normal.
The Fellowship National ministry team and I have been contacting our pastors, missionaries, and chaplains and to hear about the new normal. We wanted to hear about the creative ways we are facing this crisis.
The following are stories from our Fellowship leadership sharing how we're seeking to care for our church families and our communities:
CARING for the Church Family
Almost every church we've contacted has moved their worship service online. Pastor Paul of South Delta Baptist (Delta, BC) mentioned they are also recording their service and creating and distributing CDs to those who have no access to social media.
Pastor Jordan of Revelstoke, BC mentioned they have been recording their weekly service at a different out-of-doors setting each week. Jordan gives a book to the first member to guess where he is located. I visited our church in Revelstoke several years ago and the area is a small piece of heaven.
Several pastors mentioned doing visits to people from the sidewalk, maintaining physical-distancing. Different pastors referred to these as "Lawn Visits," "Doorstep Testimony," and "Doorway Devotionals." My own pastor and his wife came by our home and dropped off a couple Starbucks goodies… Thank you, Pastor Bob and Eleanor!
Every pastor, missionary, and chaplain we've contacted is connecting daily with people by phone and/or online. Many churches have divided up the congregation with staff, church leaders, and members phoning their church family every two to four weeks. One church has seniors phoning seniors. Pastors in another church phone six people a day, and then ask those people to phone several people. Most reported this is working well.
Pastor Jonathan of Maple Ridge Baptist (BC), shared a story that hit national news and went viral on social media. A couple's wedding plans were ruined by COVID-19. The guest list dropped to 50, and then to just their parents in a livingroom. The church learned of this disappointment and, without the couple's knowledge, came to the house and gathered on each side of the street near the bride's parents' home where she was getting married. They cheered and honked the horns of their cars as the couple's limo left her parent's home. The couple were so thrilled by this show of love they stopped the limo, got out, and had their first dance on the street. Pastor Jonathan was thrilled by this show of support, saying this was, "the church just being the church."
Pastor Tim of Memorial Baptist (Stratford, ON) mentioned he hoped that the women reached by their counseling service and Young Mothers' ministry will continue to connect with them. Their counseling service continues online during the current crisis.
REACHING out into the Community
Pastor Paul of South Delta Baptist (Delta, BC) mentioned there are two main community pages in their area, the "Tsawassen Loop" and "Ladner Landing." They were asked to broadcast their online Easter service in the community pages. They hope this will open further spiritual conversations with people. Paul is finding people are generally more open to talk about spiritual matters during our current crisis.
Pastor Dave of Bonnyville Baptist (AB) was overjoyed when they had over 2,000 views for their online Easter service… their regular church attendance is 300. Pastor Patrick at Bramalea Baptist (Brampton, ON), and Pastor Sylvio (Saint-Georges, QC) are experiencing the same increased online viewership.
Pastor Donald of Temple Baptist (Sarnia, ON) mentioned the virus is bringing churches together in his city. Pastors are becoming closer friends. The evangelical ministerial meets weekly on Zoom for encouragement and prayer. The churches hosted a city-wide Zoom prayer meeting and over 200 showed up… more city-wide prayer meetings are being planned. The local mosque called Donald twice to discover what Temple is doing to help in the community to learn how they might better support the community. Who knows where this connection might lead in the future.
One church mentioned that their small groups ministry is inviting spiritual seekers to listen in on their weekly group meetings. To date, six people have indicated a profession of faith. My own church, GrandView Baptist (Kitchener, ON) has started an online Alpha group on Sunday evenings. In a recent conversation with FEB Central's Church Planting Director, Tom Haines, he rejoiced that their church planters have reported 18 professions of faith since the COVID-19 lockdown started. God is doing a good thing!
Pastor Andrew of Shenstone (Brantford, ON) mentioned his church had prepared care packages and delivered them to people in need in his community.
Last Word
Thank you to everyone for your continued commitment to the care of the family of God and your community in these uncertain times. God is using our churches and our servant-leaders in creative ways to touch peoples' lives.
Thank you.
I leave you with this last testimony:
One of our Western pastors asked for prayer for "unity" in his church. He mentioned he has folks at both ends of the physical-distancing spectrum. Some who are extreme "physical-distancers" and others who are "anti-vaccers" (opposed to vaccinations) who question whether or not the coronavirus is even real. He has been pointing out to everyone that our real unity is in Christ, not based on our positions concerning the COVID-19 crisis. Good counsel for us all.