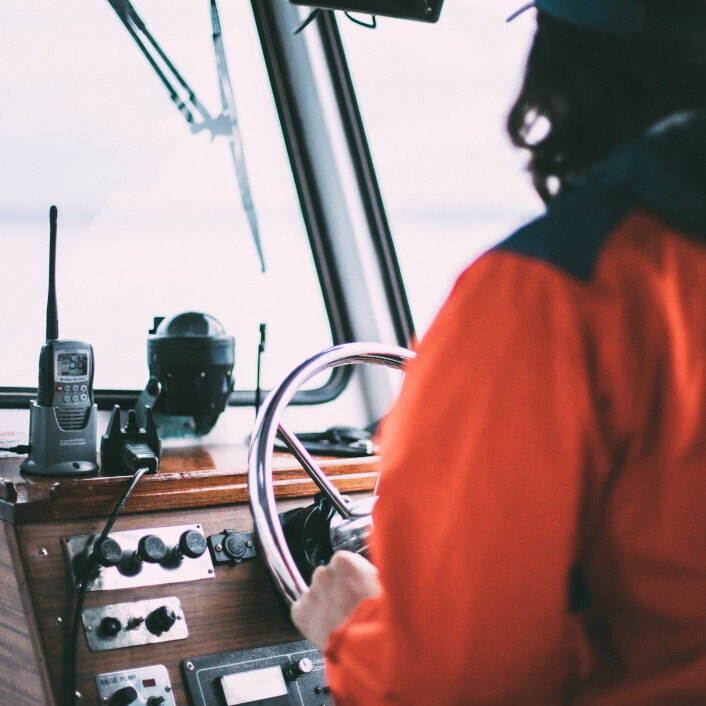 The stats are daunting… just under 47,000 cases in Canada as of April 26, 2020 (as reported by the Government of Canada here). Mental health experts are populating social media with ideas and steps to care for your mental health. Why? Isolation affects us. Cases of suicide are up. The Mental Health Crisis Line number, 1-866-996-0991, is being posted everywhere.
A Story about a Nurse
Let me share two dramatic responses to COVID-19 from Italy, a country that has been rocked to its very core in recent weeks.
In late March, a nurse named Daniella Trezzi and a priest named Giuseppe Berardelli died. Ms Trezzi was a 34 year old registered nurse who died after learning she had been infected by the virus. She had been working in the ICU of a hospital in Milan caring for very sick COVID-19 patients. The thought that she may have spread the coronavirus to other patients before she learned she was a carrier was too much for her. She tragically committed suicide.
Tens of thousands of medical workers across Europe have contracted the virus. Currently, one in eight of Spain's COVID-19 cases are medical care workers. Remember to pray for our medical care workers. They are experiencing unbearable stress, helplessly watching COVID-19 patients die alone.
I live in Fergus, ON. It's a town founded by Scottish immigrants in the 19th century. For the past seven weeks, a local bagpiper plays tunes in the town square daily, in honour of our medical care workers and the mental health of all Fergians. I know, some of you think the pipes cause mental health issues. You are misguided! The piper takes requests online. Imagine tunes by the Beatles and Queen played by a bagpiper along with all the other Scottish standards.
What if our musicians stepped out of their back door regularly to play live to their neighbours. How might that soothe the anxiety of so many?
A story from Gerry Kraft
Gerry gets my weekly blog, "A Word from Steve", and he replies back from time to time to keep in touch. Gerry is no stranger to many of us as a former Fellowship pastor and Director of Outreach Canada for many years.
Recently, he sent me a story that wonderfully shares the antidote to the mental anxiety and fear people are experiencing during these uncertain times. I hope you enjoy it as much as I did.
"When I was pastoring in Campbell River, I had a good friend (a commercial fisherman) with whom my eldest son commercially fished for several years. We had friends visiting and I arranged for him to take us all out on his large sein fishing boat. It was the kind of boat that would put out a big net and circle around and close in to trap the salmon.
It was a pretty nice day and he decided to take us north of Campbell River, through what is called "the narrows", up to Port Neville. It was great fun. We saw whales and eagles and enjoyed being on a big 60' long boat.
The boat had a huge fishing hole, a cabin, a wheel house (steering station) on the main deck and a flying bridge where you could steer from up on top so you could see more. Our experienced captain was up on top and we and our guests stayed in the cabin and lower wheelhouse where we could be out of the wind.
Going was great as we were going with the wind and the tide. Coming back wasn't so easy.
Many boats have sunk in this area over the years because of ripple rock that was in the middle of the channel and created uncertain water flow. In order to pass safely, you needed to know the currents and what was happening under the surface of the water. Our captain was well experienced and lived on the water all of his life. So we were as safe as we could be in his care.
To navigate the water safely with a deep hull boat, you need to come up inside the back eddy and then head out up current and wind at just the right angle to be safe. It is important that you have only one captain so that he can guide you through the troubled waters.
What we did not know was that the steering station in the wheelhouse was primary and would take over control whenever it was touched. We were heading up the channel and all of a sudden, I knew we were headed for trouble. I called up to my friend and he was frantically trying to control the boat. He did not know that one of our guests was not trusting him and was in the wheelhouse trying to steer the boat to where she thought it should go. Out in the center of the channel where there was a rock that she could not see.
When our captain found out why he could not control the boat, there was some pretty strong language. We did make it, but not everyone who goes through there does.
What is the point of me sharing this story?...Our world is in a critical storm. For many, it is life or death relating to their health. For many more, they face the loss of their jobs, businesses, retirement funds, and life as it once was. We are in a storm that is going to change things for a long time.
Question: when in a storm, who do you want to guide you through it?
For me, I want my Father or someone who has been there before. Someone with lots of experience. Someone who is positive. Someone who can guide me to safety. What I do not want is someone thinking they know better than the experienced Captain grabbing for control; willing to risk everyone else's lives because they think they know what is best.
Question: who is in your wheelhouse?"
A Story About a Priest
In mid-March, a priest, Don Giuseppe Berardelli (72 years old) died of the coronavirus. His death was front-page news in Italy, because he made the ultimate sacrifice with his death. His beloved parishioners had purchased him a respirator because the device is in such short supply in Italy. Father Berardelli gave up his respirator for a younger COVID-19 patient whom the priest did not know.
None of us can know the true spiritual state of Mr. Berardelli. My hope is that his faith was placed in Christ alone despite the confusion taught in his faith tradition. But his actions remind me of Jesus' comment in John 15:13.
"Greater love has no one than this: to lay down one's life for one's friends."
His response was so different than others. What made him make the ultimate sacrifice? His hope was in something more sure than this "terra firma". His confidence compelled him to model an "agape"-type of love. Let's do the same as the Church shines in the midst of these uncertain days.