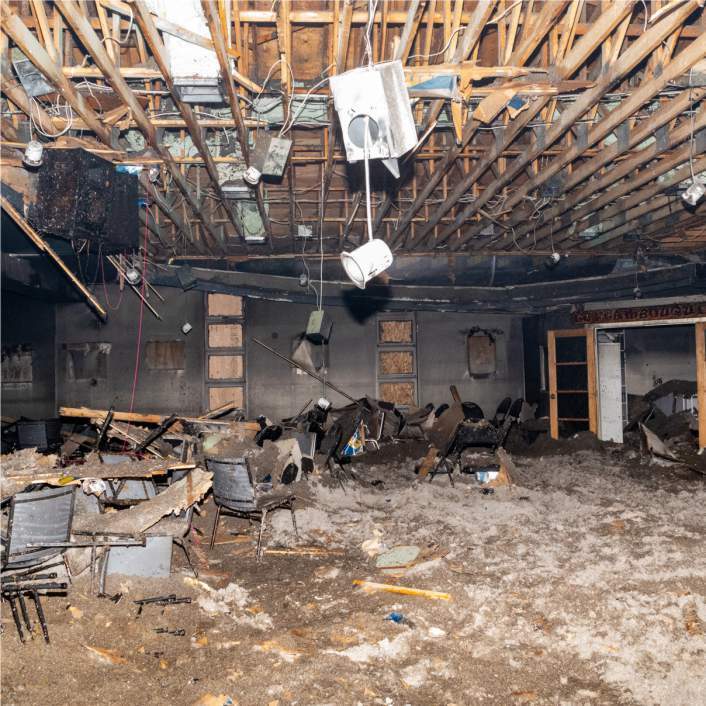 As a church we have seen God's Hand over these last few months. On May 6, 2019, a fire started in the church auditorium. Although the firemen arrived quickly, the fire was very hot and destroyed the whole auditorium and the water caused significant damage in the basement.
The Sunday following the fire, we gathered with a sister church and we continue meeting with them. The reconstruction has taken much longer than was initially forecasted and we have seen how God has been using the additional time to consolidate the brotherly links between the two congregations to the point where we are now clearly working to merge the two congregations and become one family.
The auditorium is now finished but two new obstacles prevent us from enjoying the new facilities. First, the COVID-19 pandemic and the Quebec government's quarantine to prevent the spread of the virus and second, the fact that we no longer have insurance. After the fire, the insurance company notified us that they would not renew our insurance policy. Although people have been working on this matter since December, the church has not been insured since March 21st.
Thank you for praying for us. Experts are trying the find a solution. We need God to open doors in a divine way. Humanly we do not know where else to search.
For now, because of the quarantine, we follow the morning service directly online. We do ask God to solve this insurance problem so that by the end of the quarantine we will be able to all rejoice in the new building.