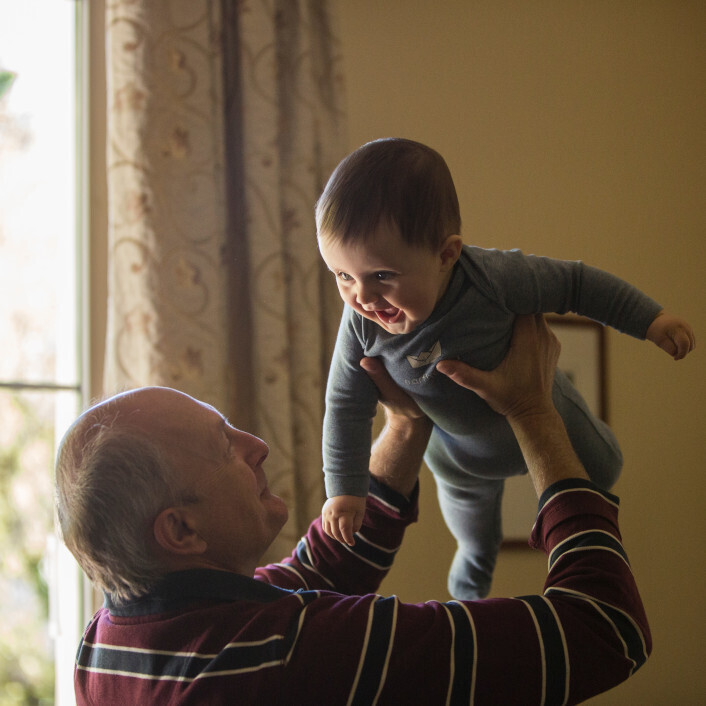 I recently became a granddad for the first time. I didn't think it possible to love anyone as much as I adore my granddaughter. Issy smiles and I melt.
I recently heard of a ministry to help grandparents better care and minister to their grandchildren and parents.
Bob and Denise Dobson attend a Fellowship Church in British Columbia. Bob is no stranger to our Fellowship. He and his brother, David, have served in leadership in our Fellowship for decades.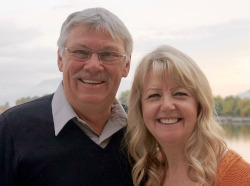 The Dobsons lead a ministry, "Intentional Spiritual Grandparenting," that serves the local church by training believers on how to influence, nurture, and impact their grandchildren. I have asked Bob to comment on this ministry:
"Grandparent" is a verb…
"'Papa, can you help me to become a better Christian?' my eleven-year-old grandson asked me as I was recently driving him to his hockey game.
"Grandchildren are facing pressures every day from a hyper-connected digital world. Their peers are often at odds with biblical truth. Many experience life doubly hard, navigating loneliness, self-image doubts, and relationship breakdowns in an all too often hostile world. Unlike ourselves, they've been born into a world with strong cultural messages that threaten to distort and destroy faith in Christ.
"God has raised up a new ministry for my wife, Denise, and myself: Intentional Spiritual Grandparenting. Through regional seminars and local church sessions, we speak on how to influence, bless and nurture your grandchildren for lasting impact – leaving a legacy for generations to come.
"Grandparents are an important part of any and all family units. They provide history, wisdom, and a connection to the past, as well as the ability to share lessons learned with current and future generations. Grandparents are uniquely positioned and have a Biblical mandate to spiritually influence our grandkids. If we don't teach and disciple our grandchildren, someone else will.
"In our seminars, we investigate how to ensure our faith in Jesus Christ will live on in our grandchildren and the generations that follow. We learn how the intentional involvement of grandparents in their grandchildren's spiritual development is harmonious with Scripture. We share a common motivation and passion that our grandchildren will follow Jesus Christ.
"The seminar covers…
-what the Bible says about grandparenting
-reaching the heart of your grandchild
-overcoming the barriers of distance (geographical, relational, and spiritual)
-becoming an intentional Christian grandparent
-how to give a spiritual blessing to your grandchildren
"Feedback from the participants comment that they leave the seminars with new inspiration, urgency, the realization of their full potential to pass their life experience forward, and a new mandate to 'write the signature of God across the souls of their grandchildren.'
"By the way, you need to know that the answer to my grandson's question was, 'Absolutely!'"
We plan to invite Bob and Denise to our next Fellowship National Conference (November 2-4, 2020 in Toronto) to present a workshop on how this ministry might serve our local churches. But don't necessarily wait until November to find out more. Contact Bob at robert@familylifecanada.com or 604-970-0362, and consider inviting Bob and Denise to conduct a Grandparenting Seminar at your church. One Fellowship church did exactly that and I asked their pastor, Rod Heppell from Sardis Baptist Church, to comment on the experience:
"As a pastoral staff, we were planning a sermon series on relationships addressing marriage, singleness, parenting, the usual, when we decided to also talk about grandparenting. We had never done this before but felt it was a significant topic that needed to be talked about and maybe too often gets overlooked. I had heard about an 'Intentional Spiritual Grandparenting' seminar taught by Bob and Denise Dobson, and so invited them to come and present this to our church family. It was excellent!
"The content of the seminar, and the way in which Bob and Denise address sensitive topics in a nonthreatening manner, makes this an outstanding presentation. Biblically rooted in principals found in Deuteronomy 4 and Psalm 78, Bob inspires grandparents to consider how they could leave a spiritual legacy for the next four to five generations!
"The response was amazing! Grandparents commented that they had never realized the significant role they play in passing on their faith to their grandkids. Others had never thought about how they could bless their kids and grandkids with a spiritual blessing. Some learned how they can close the relational gap that exists between them and their grandkids. The seminar is filled with many practical 'how-to's' for becoming an intentional spiritual grandparent, and covers a wide range of issues and situations facing grandparents today. Every grandparent will benefit from taking this seminar. From a pastor's perspective, it was very beneficial for my congregation."