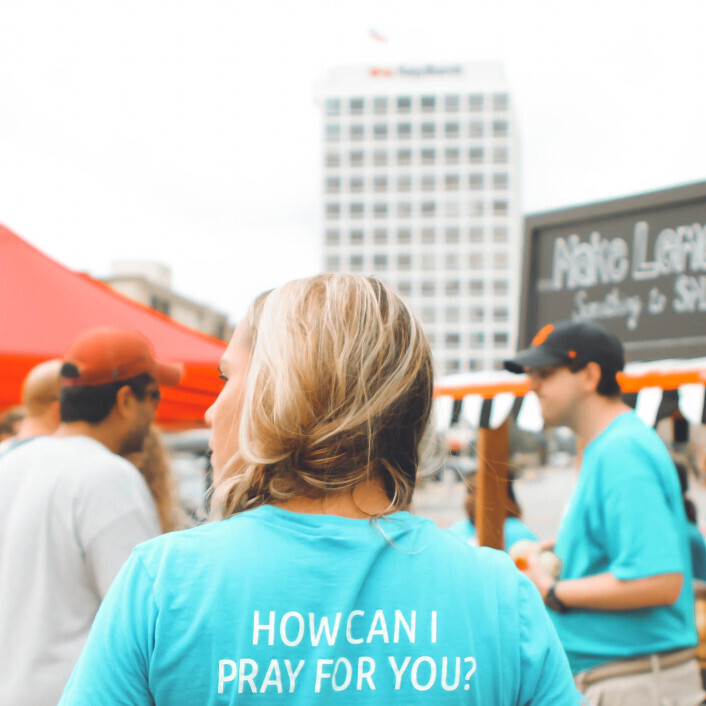 Fellowship Chaplaincy just experienced a handover a few months back. While I serve as Fellowship Chaplain director, giving overall leadership to this growing ministry (we have grown from 27 to 106 chaplains in the past five years), there is an Advisory Council and other National staff who do much of the work to support our amazing chaplains.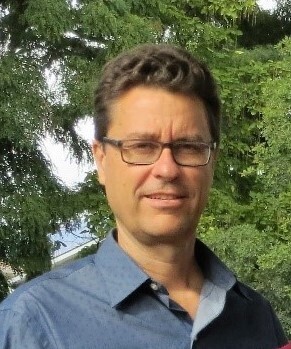 I'd like to publically thank Thomas Hopkins, who served as my Associate since 2012. He stepped down in January 2020. Before leaving, he was asked to comment on some "takeaways" he has become aware of while working with our Fellowship chaplains. I thought they were insightful, and so wanted to share them with you:
Here are three key "takeaways" from my time working with Fellowship Chaplaincy:
The passion of our chaplains — in spending time with you, our chaplains, it is easy to recognize your passion for bringing the presence of Christ to the lost, especially those who are located in hard-to-reach or closed community settings.
The creativity of our chaplains – this applies both in areas of ministry and in day-to-day serving. I have witnessed a great deal of creativity in my time interacting with you. I encourage you to continue being creative as you minister to those you are called to reach.
The need for this ministry in our country — With fewer Canadians going to church and being raised in Christian homes, the need to reach these difficult settings grows more important by the day. We need more chaplains connecting our churches to their communities and workplaces to help reach our nation.
To our chaplains, I want to say keep pressing on as you serve, even in the face of adversity, loneliness, and spiritual warfare. Your work is vital and you are making an impact in our country. Thank you for being an inspiration to me!
Thank you, Thomas, for your service to our Fellowship chaplains.
Introducing Larry Freeman, our new Fellowship Chaplain Coordinator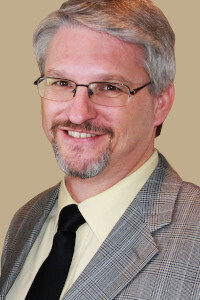 Larry began his ministry in January of this year. He is no stranger to many of the Fellowship family in the FEB Central Region where he served as a Fellowship pastor and chaplain for many years. We asked Larry to briefly introduce himself to the entire Fellowship family.
My name is Larry Freeman and I am the new part-time Chaplaincy Coordinator (taking over for Thomas Hopkins so that he can go back to his 'real' job). I've been connected with Fellowship Chaplaincy for over 20 years, serving on the former Chaplaincy Board and also functioning as a chaplain.
My chaplaincy connection began when, as a new pastor in Parry Sound, ON, I was looking for ways to connect within the community. This led to involvement with the local hospital, Ontario Provincial Police detachment, volunteer fire departments, ambulance services, local funeral homes, the local Legion, the local jail, and many other opportunities. As you can see, I didn't quite fit the mold of a 'normal' chaplain as I crossed over into many of the areas where our chaplains serve. After over 11 years of doing both pastoral and chaplaincy ministry concurrently, the point came when I had to make a choice as to which one I would commit. An opportunity arose to become a full-time chaplain at our local hospital and an adjoining long-term care facility. Although this was my full-time job, I was still seen more as a community chaplain, being called upon to help people in a variety of ways through many different avenues.
After serving as the hospital/long-term care chaplain for almost 15 years, I felt it was time for something new. I retired from that role and the Lord opened the door to take on this role with the Fellowship.
On a personal note, I have been married to my wife Judy for over 37 years, I have four married daughters and we have been blessed with six grandchildren to date, four granddaughters and two grandsons.
— Larry Freeman serves part-time as Fellowship Chaplaincy Coordinator.
If you have any questions about Fellowship chaplaincy or becoming a chaplain, please contact Larry at lfreeman@fellowship.ca