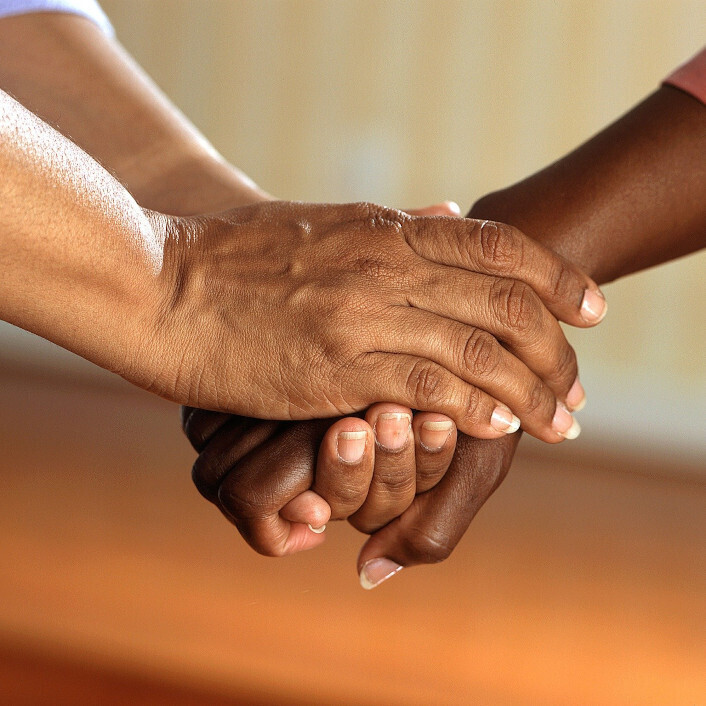 Most of our churches are trying to discover ways to penetrate their community with the Gospel, while Fellowship chaplains are being welcomed and invited by the community to enter. This seems to be a new reality in the twenty-first century.
One long time church planter (30+ years) recently became a Fellowship chaplain. He mentioned he has been surprised by the open door he receives in the community because his title is now chaplain, not pastor. Rob Schweyer is featured in this email. Rob served churches and our Fellowship Pacific Region, but admitted his opportunity for Gospel advancement has significantly increased since becoming a military chaplain.
It is for this reason I continue to challenge Fellowship pastors to formally become "volunteer" Fellowship chaplains, to help enable your presence in your community.
The following are stories/reports from three of our Fellowship chaplains.
Philippe Coulidiati is a nursing home chaplain in Montreal, QC.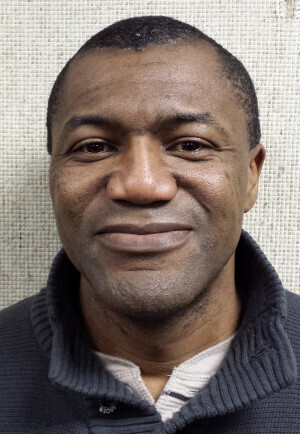 Philippe is a full-time pastor and a volunteer chaplain. He, along with a member from his church, visit Francis in a long-term care facility every other week. A number of years ago, Francis suffered a debilitating stroke that left him almost entirely paralyzed (he communicates through a computer). Philippe told me that he visits Francis because he doesn't want him to say that God has forgotten him! This heartbeat for people is truly inspiring!
Rob Schweyer serves as military chaplain to troops stationed in Petawawa, ON. (robert.schweyer@forces.gc.ca)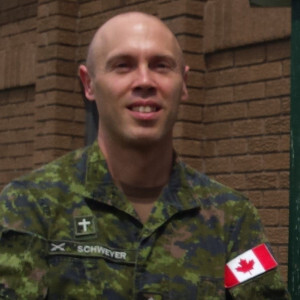 "After 20 years of local church ministry in the Fellowship Pacific Region, never would I have thought I'd be standing at attention outside my barracks at basic training while a 30-something berated me for improperly folding the corners of my bed. "What on earth am I doing here at basic training for the Canadian Armed Forces (CAF)?" I remember watching the news a few years ago when my heart was tugged toward military chaplaincy. As I heard about the various mental health issues that were surfacing in the lives of these brave men and women I asked God to be with them and bring healing, hope, and peace through Christ. Little did I know then that God was going to call ME to be one of His instruments to bring this message as a CAF chaplain.
"I have discovered a vital ministry working as a chaplain. I meet with soldiers who bring anxieties, relationship troubles, loss, grief, addictions, questions about purpose, and other critical concerns. The most important part of my job is to offer a ministry of presence to the soldiers. The more I connect with them in their environment, the more fruitful my ministry is. I get to be part of their training exercises, sleeping in small military tents (or none at all), travelling by foot (sometimes up to 20 km while packing my 100 lb rucksack) or military vehicle, serving them food, offering field services, or just walking within the unit and talking with them. The chaplain is often the first person a distressed soldier talks to and they have an incredible opportunity to provide support and be part of the process to help a soldier find ongoing professional help.
"I can't believe I get to do this job. It's an incredible privilege to make a difference in the lives of these soldiers who sacrifice so much for others. There is a shortage of CAF chaplains and within the next few years, as a large number of chaplains are set to retire, the shortage will increase. The need is great, the opportunities are incredible, and the ministry is effective. I would love to have a coffee or phone call with any of my brothers and sisters who might be interested in this ministry.
Shannon Pharoah serves as a volunteer chaplain at Guelph General Hospital, Guelph, ON: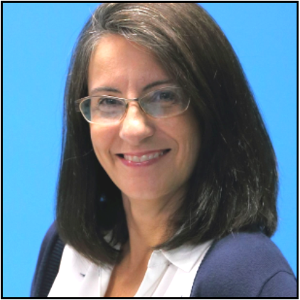 "I have been a Fellowship chaplain for two years. I currently work as a Faith Community Nurse at Calvary Baptist Church (Guelph, ON), which has allowed me to connect with individuals and families both within our congregation as well as within our community. Upon being recognized as a chaplain, I began my volunteer experience at Guelph General Hospital, where I have served the hospital community as a spiritual care provider. This has given me many opportunities to share Christ's love with families who are struggling with a variety of health issues. Most commonly, I have been invited to pray over and support families during end-of-life experiences. Several months ago I conducted a funeral for an elderly gentleman; his family was so encouraged by my compassion and sensitivity to their loss. His granddaughter expressed appreciation for the time I spent just prior to the service, and prayed for the family. She stated, "This was the most memorable moment for me at my grandfather's funeral." Three months later his daughter passed away and the family personally invited me to once again pray for the family. They shared with me that they were moved by the personal touch I expressed at their father's bedside, and they wanted to experience that again. As a result, I was asked to conduct the funeral service of their sister. Sharing in the losses with this family through being present in life's frail moments, allowed me to affirm Christ's love and extend the Good News of Jesus Christ in the midst of sorrow. "
Please join me in praying for the more than 100 Fellowship chaplains serving the Lord in 15 different contexts, including the military, hospitals, communities, first responders, airports, nursing homes, sports, media, etc.