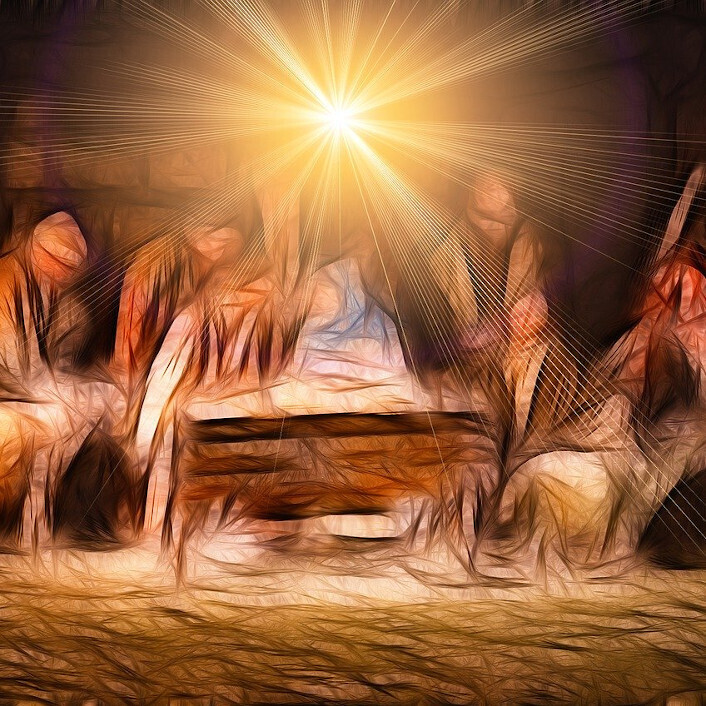 It all began with a star.
Marilyn and I visited Bethlehem in November 1998. It was probably the biggest disappointment of our two-week Holy Land tour. Our bus passed unkempt homes and derelict, burnt out cars on the streets. The gates of the Nativity Gardens were locked. Our guide sent for the priest in town, but he would not come back to open the gates. He was on lunch. The visit left me disappointed.
Two thousand years earlier, a young couple followed a star to this little unknown village. Their visit to Bethlehem also started as a disappointment. There were no vacancies in any inn or hotel.
However, an animal stall was made available. A makeshift maternity ward awaited them and a small beacon of hope began to flicker, for in this stall the Saviour would be born.
God as a baby?! It is quite unbelievable to ponder: God, as a helpless infant child, unable to talk, eat solid food, or even hold his bladder. It is so inconceivable that only God could imagine it.
If you or I had been part of the planning committee preparing for the Saviour's birth, we would have presented Him as a valiant, charismatic hero born in the likes of the great imperial city of Rome, not in some little back-water, never-heard-of town like Bethlehem.
God chose humble beginnings. He would grow up in simple surroundings, but he would make some extraordinary claims of Himself. He would claim His divinity. Mohammed revealed himself as a prophet. Buddha was a self-proclaimed philosopher, while Moses was an appointed messenger and law-giver. Only Jesus declared to be God in the flesh, the Emmanuel.
Jesus referred to Himself as the "I AM," a not so subtle way of identifying Himself as divine. God had come to town to feed the spiritually hungry and heal the spiritual sickness we all suffer from as spiritual orphans.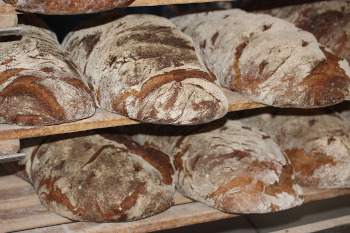 "I am the Bread of Life" (John 6:35). Only He can satisfy our spiritual hunger pangs.
"I am the Life" (John 14:6). Not a life but the life, the source of all life who offers meaning and purpose in life.
"I am the Resurrection and the Life" (John 11:25). Jesus claimed He had authority over death and would give us life eternal. On four occasions in the Gospels, Jesus demonstrated He had this authority with the raising of Jairus' daughter (Matthew 9:23-26, raising the son of the widow of Nain (Luke 7:12-16), the raising of Lazarus (John 11:43), and His own death and resurrection.
Join me in praying that during this Christmas season other friends, family, neighbours, work colleagues, and schoolmates will hear:
"Young man, I say to you, get up!"
"Lazarus, come out!"
May others receive the greatest Christmas gift of all, Jesus' offer of salvation. Point others to the Star!