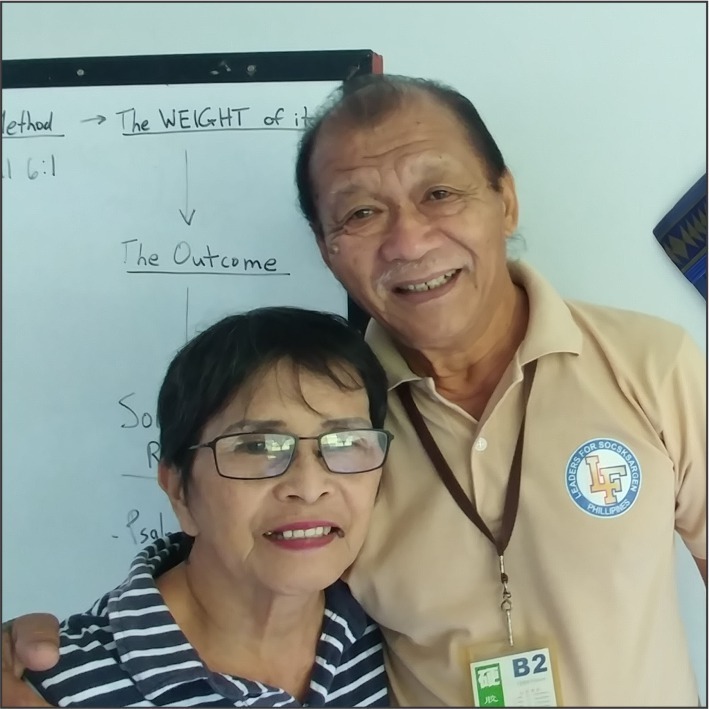 Agot was an angry Catholic with a gun. As an undercover operative with the special forces in Mindanao, Philippines, he had gained the respect of Muslims and Christians alike as a force to be reckoned with. After early retirement from the forces, he had applied for a job in a public-school office where he had connections. Others who also wanted that job — fellow church-goers — started rumors that Agot and the school principal had participated in a Black Mass, and the men were soon snarled in a court case.
When his wife left the Catholic Church and began attending an Alliance church, Agot turned to drinking in order to handle his anger. Often Agot would stagger out of a bar at 3:00 a.m., let off several shots from his gun, and find his way home to argue with his wife about his behaviour. The bars where he drank were empty due to the fear people had of him, and the police decided to not file cases about the gunshots due to his connections in the police force.
Agot could see what was happening with his life and in despair he decided to attend church with his wife. He came to faith there and was later baptised. The drinking stopped and the gun was put away.
In 2013 he and his wife were in Canada visiting their daughter who was attending Morningstar Fellowship in Toronto, ON. While there they met Mario Villaneuva, a fellow Filipino who told them of a LeadersFormation training program soon to start in Mindanao and asked them to participate. Agot was not a pastor, but decided to come as a driver — one time driving for 16 hours to attend sessions in another location after local troubles canceled their own session.
He was challenged to join in the studies and began to learn how his life should change to be more like Jesus. His pastor was attending as well and discipled him in between training sessions. Agot started to lead sessions just like the rest of the participants, most of whom were far more experienced in church leadership.
Today, Agot serves as the president of the men's group in his church and he has been using the LeadersFormation materials to train the elders in his church. In early October 2019 Agot and his wife participated in the graduation program of the cohort after five years of first watching, then participating, and finally leading. Praise God for a wonderful story of God's grace!