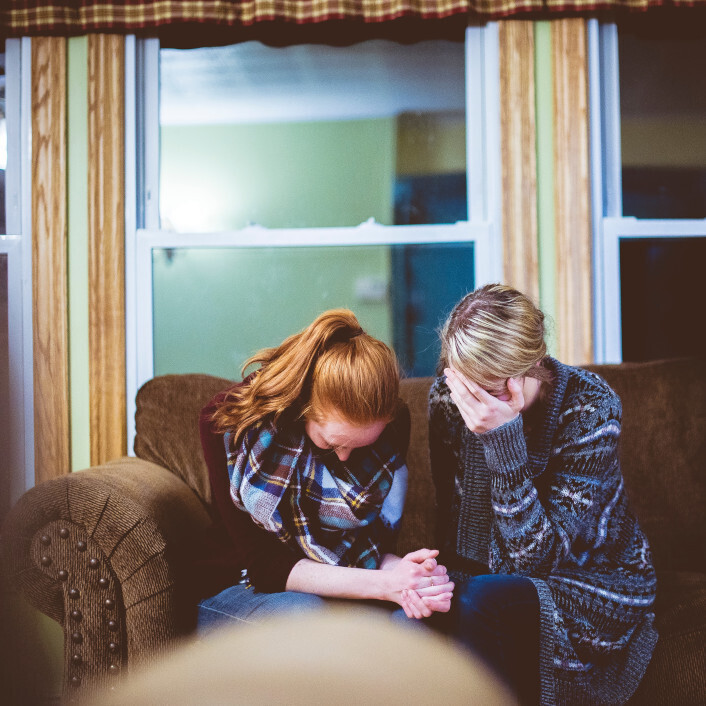 What happens when the shepherd needs the shepherding; when the caregiver is the one needing to be cared for?
The mission statement for Fellowship Chaplaincy is:
Fellowship Chaplaincy seeks to enable chaplains
to demonstrate the love of Christ where people live and work.
Our Fellowship Chaplaincy ministry has grown from 27 to over 90 chaplains in the past four years. They are doing a remarkable job of offering spiritual care and pastoral support to countless thousands of people.
However, what happens when a health crisis inflicts the chaplain? The following two stories from Fellowship chaplains testify to redeeming our pain for spiritual transformation and Gospel advance:
Lessons Learned From My Heart Attack
"On April 12 as I was putting a lock on my locker and turning to follow my friend out to the pool deck for a kilometre swim at the Boys and Girls Club, I remember nothing as apparently I dropped to my knees due to a heart attack.
Talk about, "Location, location, location!" By God's mercy, I was in a place where there were individuals equipped to respond immediately. A defibrillator and the latest training were put to the test, and I was the grateful recipient. This picture of us was taken three weeks after my heart attack, just after a ceremony of commendation to the on-duty lifeguards.
As I look back now, I am amazed at God's Hand through the whole incident. I am thankful to God and all the people who have assisted me in this journey. I don't understand why but I trust the Lord through it all and praise Him for whatever His purpose."
— Andrew Plumridge serves as chaplain at the London Health Sciences Centre,
the Boys and Girls Club, and the Ark Aid Mission in London, ON.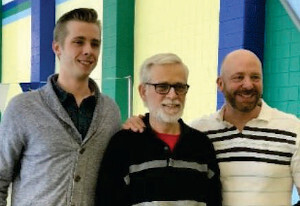 Andrew Plumridge (centre) with Jason (left) and Danny (right),
two lifeguards honoured by the EMS team.
New Adventure in Mission!
"Over the last few months, my wife, Bonnie, and I have been praying and seeking God in understanding our next role in His Kingdom. Just recently, I have been accepted as a Chaplain with The Fellowship where I will be demonstrating the love of Jesus to those in the downtown core of the city of St. Catharines, ON. Our hope is to network with the city to engage in the huge need of homelessness and mental health.
For the last 32 years, my wife and I have been involved in pastoral ministry. Pastoring and sharing God's Word was my delight and calling, however, on July 7th, 2017, my life changed when I suffered a stroke. Our world was rocked and I became the patient and my wife became the caregiver. No longer was I the shepherd, but I was now the sheep that needed caring, comfort, and reassurance. I was the patient that needed medical care and medications. Something very strange to me. The stroke did leave me with paralysis in my speech. I had to learn to talk again and learn how to process sentence structures. It was challenging at times and scary. I thought I would never be able to speak or preach again, but God, in His goodness, gave me my speech and voice back, but not like it was before. Also, I suffered a severe mental health disorder that led us to birth a new ministry called AGORA Network Ministries which seeks to equip, educate and engage the local church to the mental health stigma inside its walls.
My wife and I are excited about this new chaplaincy role and look forward to what God is going to show us and do through us. This is a new role for us but we are confident that God has led us and will provide the necessary funding and people to partner with us to make this a possibility."
—Allan Gallant is the Director of AGORA Network Ministries, St. Catharines, ON.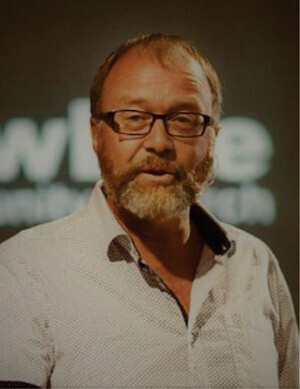 Allan Gallant
Our Fellowship is a member of a Focus on the Family ministry called Clergy Care Network, a hotline for clergy (pastors, missionaries and chaplains), and their families to phone a professional Christian counsellor free of charge. Fellowship National has paid the fee.
Your phone call is completely confidential and you will be referred to a licensed Christian counsellor in your area, if you need further follow-up care.
Clergy Care Network
Phone: 1-888-5-CLERGY
If you or your family is in crisis, your marriage is struggling, you have spiritual doubts or feel depressed due to your ministry burdens, don't delay. Find the care necessary to help you thrive once again. Call 1-888-5-CLERGY.