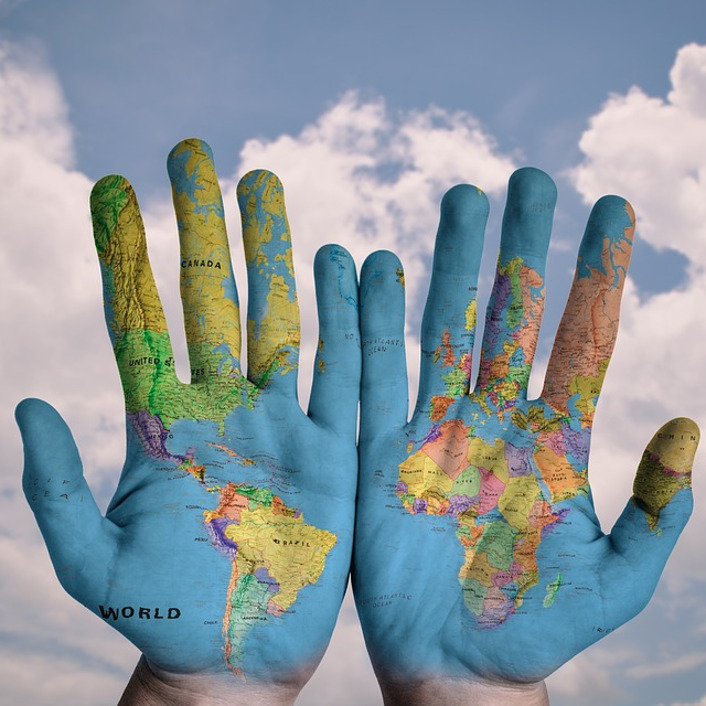 In the next dozen years the rate of "visible minorities" in Canada will almost double.
Here are the stats:
Location

2006 (Actual)

2031 (Projected)

Canada

18%

31%

Toronto

42%

63%

Vancouver

41%

59%

Calgary

21%

38%

Ottawa

19%

36%

Montreal

16%

31%

Winnipeg

15%

27%

Saskatoon

6%

13%

Halifax

8%

12%

Source: KCI Philanthropic Trends Quarterly, 2011
The cultural origins of this new population and by generational status:
Origin

First Generation

Second Generation

Asian

69%

26%

African

62%

31%

Latino

58%

33%

Caribbean

48%

42%

Oceanic

37%

38%

European

15%

20%

Source: Stats Canada 2016
The top ten countries of birth of recent immigrants to Canada:
Philippines

15.60%

India

12.10%

China

10.60%

Iran

3.50%

Pakistan

3.40%

USA

2.70%

Syria

2.50%

UK

2.00%

France

2.00%

South Korea

1.80%

Other Countries

43.70%

Source: Stats Canada 2016
The World at Our Doorstep
A new phenomenon is occurring in Canada and in other western countries where the church is not flourishing like those in the southern hemisphere. People of different ethnic and religious backgrounds are arriving as immigrants, migrants, or refugees, all seeking a safe haven.
A diaspora movement is happening now and our churches must respond to this new reality. Rather than join the growing xenophobic band wagon, churches and mission-minded followers of Christ must see this new and growing reality as an opportunity for mission. The current diaspora movement is proving to be the next era in missions.
It is estimated that 214 million people worldwide now live outside their country of birth. Between 1988 and 2012 the number of permanent residents in Canada has increased from 150,000 to 250,000 with projections to grow. Currently there are 1.1 million Muslim people living in Canada with projections of triple the growth (through immigration and larger family size) in the next 20 years. God is sending the World right into our neighbourhoods!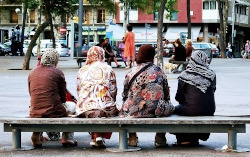 What is the Church's Response in Canada?
Do we react with fear, or a response characterized by faith? The Bible is in many ways a book about diaspora people. God has historically used the migration of His people to fulfill His plan. The Jews in Exodus and the first Christians in the book of Acts are two examples. God works in and through diaspora to grow the church. God's strategy is to disperse people to other nations and then prepare them to receive and proclaim the Gospel, which then transforms their new identity into becoming a diaspora for Christ. We have a worker serving migrant workers in BC. He has led Mexicans to Christ who then go back home to small villages, where no missionary would ever visit. As a result, families are being won to Christ and local churches are being established in rural Mexico.
In recent years a whole "Diaspora Theology" has been formed to address the new demographic realities of Canada. The church is learning new lessons concerning:
Ministry to diaspora peoples or outreach from Christian Canadians to immigrants, refugees and new Canadians.
Ministry through diaspora peoples or outreach from diaspora Christians to their own ethnic group.
Ministry beyond diaspora peoples or outreach from diaspora Christians to other diaspora groups.
The current influx of the nations at our doorstep is a huge opportunity for the church to love and win people for Christ. Diaspora people, especially from the most difficult places on earth to send missionaries, are being won to Christ in unprecedented numbers after arriving in Canada. I heard of three Muslim women converted to Christ through two of our new church plants. The trauma of displacement to a new country often creates a spiritual awakening and sensitivity as immigrants and refugees orient themselves to their new surroundings.
Immigrants need to know where God is when all their familiar landmarks have changed. They are looking for a possible new identity that integrates both the old (home country) and the new (new nation). They need to find safe people – new friendships – and safe places to discover practical help as they navigate their adopted nation. The local church can provide all of this as it realigns its mission to capture our new demographic realities.
How might Fellowship Baptist churches be agents of grace to the diaspora people? What is your view of immigrants – even illegal immigrants? Is God concerned for those people? What call to action does God have for each of us?