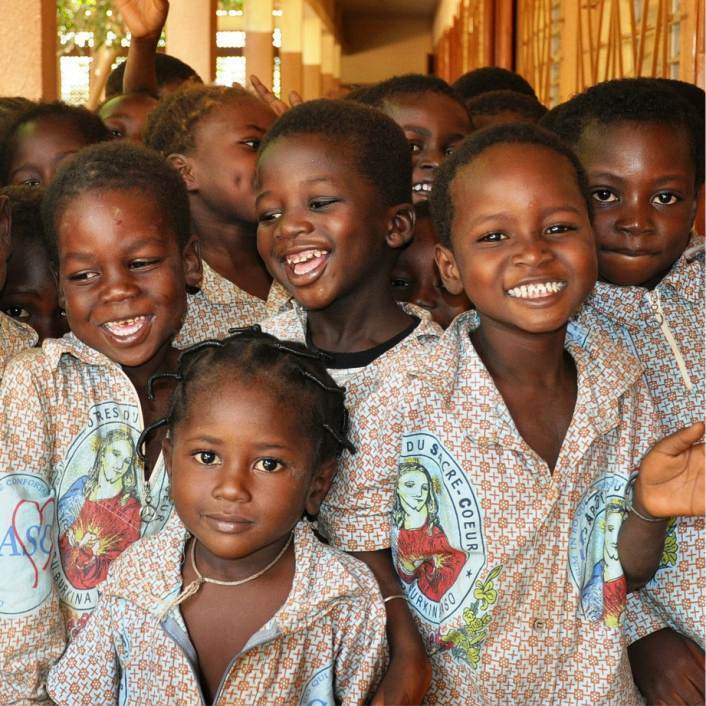 In the past, we Baptists have been famous (or infamous) for maintaining a policy of separating ourselves from everything and everyone that doesn't look like us. "Going it alone" was something written in the small print of our DNA. But with the passing of time we have discovered that there is room in our sandbox for others; those who might not quite look like us but hold to the same Biblical truths and societal values as we do. Working together as we go in the same direction makes perfectly good sense. Gathering ideas and expertise from others adds value to our organization. And more gets done as we work together — something extremely important when it comes to the urgency of Kingdom business.

FAIR partners with several organizations and agencies who help us do what you, our Fellowship family, have mandated us to do: alleviate human suffering and social injustice. But you might not be aware that FAIR is also a member of a greater body mandated to do what we do but on a much greater scale. This body is known as CCRDA. Let us introduce you to it.
OVERVIEW
The Canadian Christian Relief and Development Association (CCRDA) is comprised of organizations that are committed to integrated, transformative development. CCRDA was previously known as the Relief and Development Group (R&D Group) of the Canadian Council of Christian Charities (CCCC). The group formed in 1984, and since that time has provided a forum for members to encourage one another, cooperate, share expertise, respond to changes in their field, and speak with one voice social and policy issues. CCRDA was officially incorporated in June 2006 and received charitable status in May 2007.

MISSION:
Promoting unity and excellence among all Canadian Christian relief and development organizations.

VISION:
Together, seeking God's kingdom purposes for flourishing lives and communities internationally.

VALUE PROPOSITION:
We explore the relationship of Christian principles to international relief and development, facilitate collaboration, and promote the sharing of information, experience and expertise.

The CCRDA equips Canadian Christian relief and development organizations for excellence. We provide a forum where the best ideas, practices, and application of biblical principles mix to promote high performance organizations seeking God's purpose for the world's poor.

FAIR is one of more than 400 agencies working in over 100 countries and dedicated to the transformation of lives that form the Canadian Christian Relief and Development Association.

Together we are the hands and feet of Jesus doing that which He has prepared for us to do!