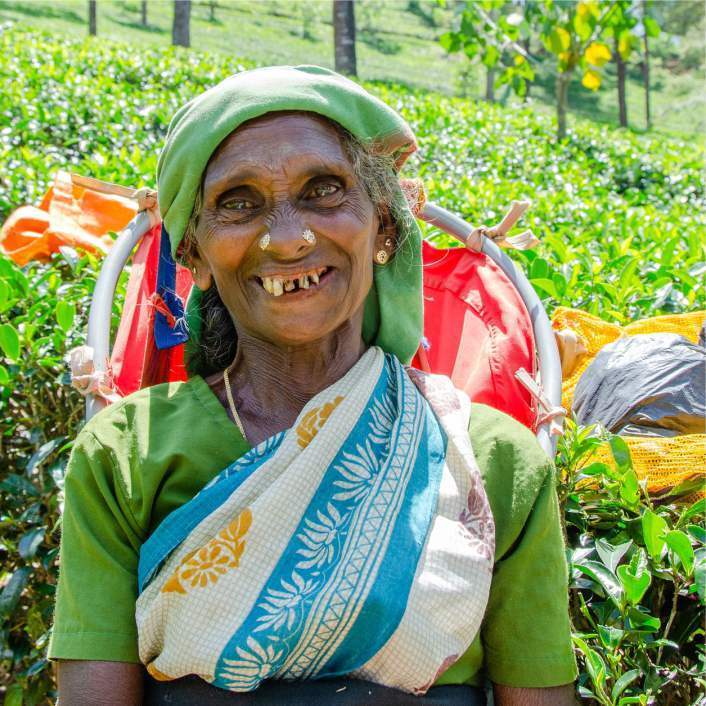 Imagine losing your luggage on an overseas trip, missing your flight, and then arriving at a destination that wasn't yours without so much as a toothbrush! Your only carryon is a sewing machine. Sounds ludicrous, I know. But it has happened at least once.

What would you do?

Most of us wouldn't have the slightest idea—except maybe to panic!

Perhaps a sewing machine isn't too useful in the scenario described above. But for a group of women in Sri Lanka, a sewing machine is a gift from heaven. In various centers within that country, women are being trained in how to use a sewing machine to make clothing to sell as a means of supplementing their family income and improving their lives.

Early this year, FAIR Director Dan Shurr travelled to Sri Lanka to see for himself how God was working through simple means to make a huge difference in peoples' lives. He writes in his report: "As planned, we launched the sewing classes for the underprivileged women of the village on the church premises in Kataragama. There are nearly 15 women who have already enrolled in the program. The sewing instructor happens to be the wife of a local church pastor. She demonstrated her ability and expertise… we were so impressed… we confirmed our commitment to support this missional endeavor. We saw much enthusiasm and excitement among the participants. The need for a confined, enclosed, dedicated work area was expressed. The area in operation currently cannot be used in rainy season as all four sides are exposed. They needed the supplies—thread and materials…Our commitment is to pay the wages for the instructor with immediate effect."

For women whose daily wage from work on the tea plantations (when there is work) is a little more than $5, the opportunity to develop new skills that could improve their lives, is critical. The greater benefit to them is exposure to the Gospel of Jesus Christ as a caring Christian community reaches out to them beyond simply teaching them to sew. This is why FAIR's appeal, A Stitch in Time, was launched.

We don't want any of these ladies to miss even one stitch!

For more information on the project, click here.