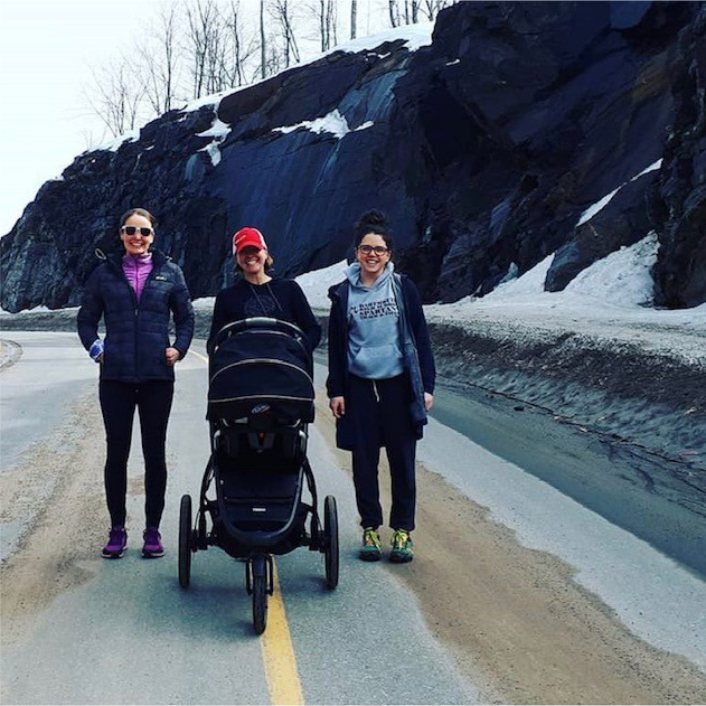 When we want someone to empathize with a situation we are going through we sometimes use the phrase: "put yourself in my shoes." Sharon Bennett from Faith Baptist Church in Huntsville, ON did exactly that.

In Fall 2018, FAIR launched Labour's Refuge, a campaign to raise funds to build a modern birthing centre in Tonu, DR Congo. Replacing the existing structure and its equipment, in service since the 1930s, was desperately needed. Adding running water, washrooms, solar panels, and a kitchen was also in the proposed plan for the centre.

Sharon was shocked when she saw a video of the current facility. Compelled by the need to help, she volunteered to be a member of one of the two teams that will travel to the Congo in May and June to help build the facility.

But something else was triggered in Sharon when she realized that the birthing centre in Tonu serves an entire region and some pregnant Congolese women must make a day's journey to walk from their homes to get there. This could represent a distance of as much as 50 kms.

Sharon decided to walk in a Congolese mother's shoes and use the walk to raise community awareness, as well as to gather funds for the trip to the Congo. As a fitness trainer and marathoner, she knew that walking required a different kind of preparation than running. With the help of a friend with whom she works at a local sports clinic, Sharon began to put the plan into place. Local media got involved and promoted the project. She was encouraged by the support she got from so many people. Sharon wrote: "People are passionate, they just don't always know what they can do to actually make a difference. They just need to see someone's passion in action to give them a little nudge."

On April 6th, Sharon (joined by others along the way) began her 50 km walk. She never had to walk alone during the ten hours it took to complete the journey, and she more than exceeded her financial goal.

"When I was finished I was tired. But I would have done it all over again. It was such an amazing day… My heart was, and is, so blessed and happy."

Sharon represents a number of people with a passion for a FAIR project. We would love to know about yours! Connect with us.