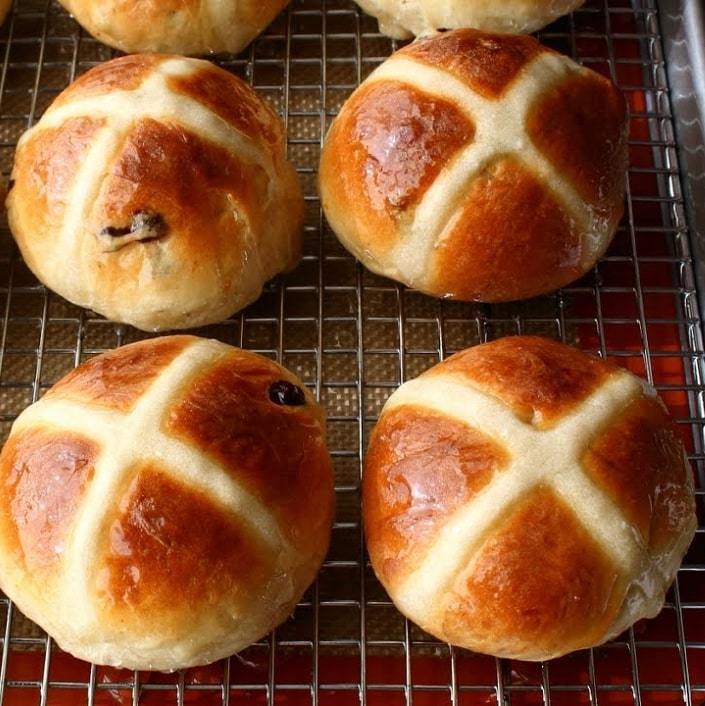 The following are some fresh ideas on how to celebrate Easter with your church family from some of our colleagues. Enjoy.
"One of the most memorable Good Friday services in my memory was one we planned two years ago. The service followed a dramatic thread called, 'Living Last Supper'. Thirteen of our guys were situated on stage at a long, low table (similar to da Vinci's 'The Last Supper' painting). Throughout the service, each disciple, in turn, came to the front of the platform and shared a monologue of their own perspective of Jesus. Judas betrayed Jesus, and exited. Jesus led everyone (congregation as well), in the Lord's Table. A very impactful and moving experience."

— Lee Brubacher, Worship Pastor, West Highland Baptist, Hamilton, ON
---
"I have been part of a Maundy Thursday foot washing service as well as a Maundy Thursday Tenebrae service. Both were powerful experiences for us as we thought about Christ's service in the midst of suffering and how Christ's candle was the only one in the darkness. We also did a Maundy Thursday midnight watch service at my first church.
At Temple, we have had musicals on Easter weekend and had a Passion Art gallery where the artists from our church submitted art that reflected Easter. Our Good Friday services are also a highlight every year!"
— Jonathan Stairs, Lead Pastor, Temple Baptist, Cambridge, ON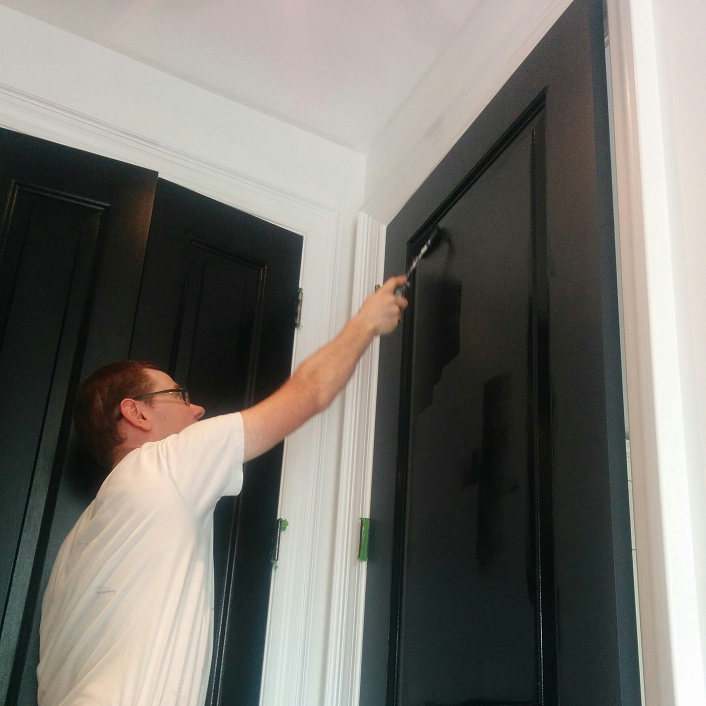 Man Painting a Door
"I get someone to build me a mock door and I paint it while I preach about the first Passover. When I am done the sermon, people have to walk through the door to pick up their communion bread and cup. I have had people come to Christ as they listen and take part in communion like this."
— Phil Webb, Fellowship International missionary, Colombia and Edmonton, AB
---
"We decided that a great way to celebrate Easter and going from death to life, old to new, lost to found — would be to share stories of those in our church community who were willing to share their struggles and victories. We then had them boil down their story into a few short words with the 'old' on one side of a large cardboard sheet, and the 'new' or 'victory' on the other side of the sheet. This was a great way to show the power of the Gospel in the lives of our church family and was one of the highlight services we have had at West Park in the last years. Things that were shared, were (before) loneliness, (after) in community, or (before) addicted to pornography, (after) free from sexual bondage. Very powerful images."
— Corey Brown, Worship Pastor, West Park, London, ON
---
"We use the arts. We have a large contingent of young girls and teen girls that are taking tap/ballet/jazz at our local dance studio. A few years ago we decided to choreograph a worship dance (ballet style) to the worship song, 'I Will Rise' as part of our Easter services. It was beautiful and struck a chord with people in the congregation that respond to the arts. The feedback was, 'Thank you so much for using the arts—that spoke to me this morning in a different way than a sermon or worshipping in song. As I watched—it felt like more of a prayer.'
"Four years ago for our Good Friday service we had a local artist paint live on stage as I preached. I had given the artist my Good Friday sermon 3 weeks before which allowed her time to sketch out themes and concepts. As she painted on stage the eyes of the congregation were glued to her as they listened to the gospel being proclaimed."
— Darin Phillips, Lead Pastor, Oceanview Church, Ladysmith, BC
---
"We started the Good Friday service with all lights on and all curtains opened (like a typical service at Grandview). The first piece of our service was a welcome and a reading from Matthew 26:17-35 (the Last Supper). Following the Scripture reading we sang a song that emphasized that Scripture passage. Then we read from Matthew 26:35-56 (Jesus in Gethsemane) and responded with a song related to that passage. We proceeded to bounce back and forth between song and Scripture, through the Gospel of Matthew. Each time a passage of Scripture was read (and we moved closer to the Crucifixion), the lights became more dim until the whole room was dark as we read about the crucifixion of Christ (Matthew 27:45-54). After reading this passage, nothing was said. We left the room in a state of darkness and awkwardness (is the service done?) much like the uncertainty and awkwardness the disciples must have felt. After wrestling with the awkwardness, a few people began to leave in silence and others followed until the room was empty.
"Then, on Easter Sunday, we began with the room in darkness. The first song we sang was, 'Death was Arrested'; a song that begins with the hopelessness of man, 'alone in my sorrow… and dead in my sin… lost without hope… no place to begin…' The song ends with hope in Christ, and when we sang the lyric, 'but then Jesus arose with our freedom in hand,' the lights flashed on and the curtains were opened! Symbolizing and emphasizing the hope and life that Christ gave his followers when he conquered death in His resurrection!
"This effect caused people to appreciate the awkwardness and hopelessness seen on the cross which then helped people appreciate, all the more, the power of Christ over death and the life He gives us, as we celebrated His resurrection during the remainder of the service!"
— Jacob Elliot, Worship Pastor, Grandview Baptist, Kitchener, ON
---
"On Good Friday we gave everyone a large iron spike when they came in. During the service when we talked of Jesus having taken away our sins, the ushers came up to collect the spikes. They passed metal bowls up and down the rows to collect the spikes, then poured the spikes into metal pails. A CD (Kiriye Elieson, "Lord, Forgive") was playing as we did this. It was very impacting.
"On Easter Sunday we had the two biggest guys in the church dress all in white and stand by a cardboard tomb. Two women came up the aisle asking each other (in a Mennonite-Yiddish accent!) how they would open the tomb. The worship team began singing, 'Hear The Bells Ringing' by Second Chapter of Acts and it was timed so that when the ladies reached the front, the words rang out, 'the angels up on the tombstone said He was risen, just as He said!' Then as they pointed to the back, the women rushed out as the team sang, 'quickly now go tell His disciples, that Jesus Christ is no longer dead!' Then we all stood to sing the chorus together, 'joy to the world! He is risen! Hallelujah!' That was wonderful!"

— Rod Black, Fellowship International missionary, Pakistan and Edmonton, AB
---
"We purchased enough hot cross buns from our local bakery (best on the Island in most people's opinion) for 250 people on Easter Sunday. Our services are 9:00 a.m. – 10:20 a.m., and then 11:00 a.m. – 12:20 a.m., so the 40 minutes in between allows us enough time to really have a great social time between services. We talk about the local bakery, the great deal they give our church and what a hot cross bun symbolizes. It's dead simple but it means something to our local merchants in town.
"I was at a Downtown Business Association meeting a couple of years ago and a number of business owners honestly shared their frustrations. They said an event is put on in town like the Soccer Mini-World Cup (25 kids' soccer teams from the central and North Island invade Ladysmith for the weekend). The organizers ask the local grocery store for free water/oranges/Gatorade mix, etc. The store owner approves the donation for this great local event. As soon as the organizers decided they wanted to run a concession stand they didn't choose to shop local, they ran to the next city and bought everything at Costco. That frustrates local business owners who had been so gracious in the beginning. Churches need to think about this! Where you purchase can be a testimony to your local businesses."
—Darin Philipps, Lead Pastor, Oceanview Church, Ladysmith, BC