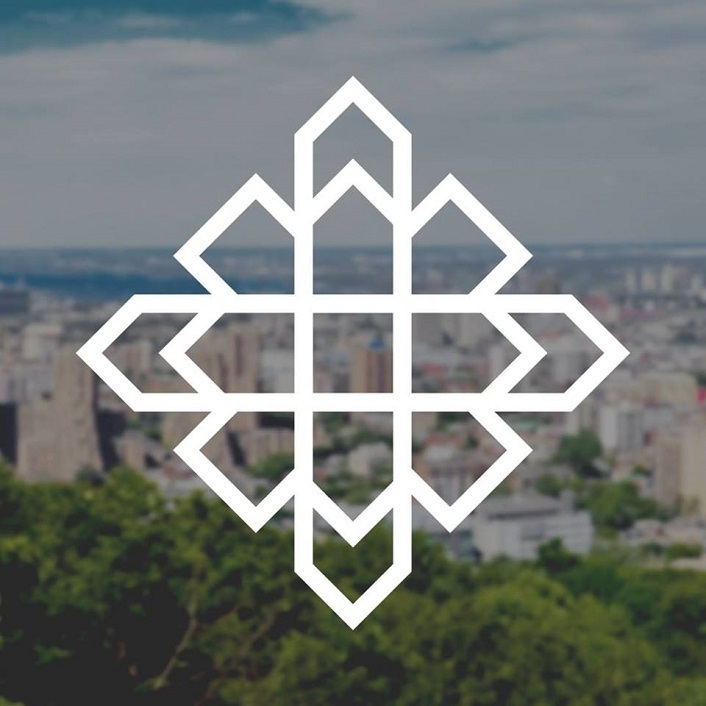 Quebec is Canada's largest mission field. The current reality is that our AÉBÉQ Region is a mature Region in the least-reached mission field in North America.
After six decades of ministry in Quebec there are about 80 French-speaking Fellowship Baptist churches and about 9,000 believers in these churches. This is good news.
The stark reality is that the other six million Francophones living in Quebec and the other one million living elsewhere in Canada, are largely unreached with the Gospel. Only 0.8% of Francophones identify themselves as evangelical Christians. Missiologists indicate that until the number of evangelical Christians within a people group reaches the 2-3% threshold, a church planting movement will struggle to maintain momentum and struggle to accomplish the entire mission task on their own.
Le Château Frontenac
However, the Region is mature, in the sense that it is led by spiritually mature leaders. God has raised up some extraordinary and visionary leaders to advance the cause for Christ in this Region. Since 1971, the AÉBÉQ Region has been shepherding their growing ministry.
Our New Funding Model
A few years back, francophone ministry in the Fellowship moved from missionary-support to strategic partnerships between English churches and new francophone church plants.
After 56 years, the French Mission formally drew to a close (December 31, 2014) as a Fellowship National Agency after ensuring each of its missionaries completed individualized transition plans.
Fellowship churches and individual donors from across Canada are now encouraged to engage in collaborative relationships with francophone church plants through direct and strategic partnerships that could potentially involve the sharing of resources, work teams, and mutual prayer support. These strategic partnerships are brokered by our National Fellowship and managed by the AÉBÉQ Church Planting Director.
Our immediate objective is clear: it is to improve and encourage our English-speaking churches and our faithful team of individual donors to continue to engage in partnering with and funding francophone church plants so that an even greater harvest of souls will be gathered in the years ahead! Our ultimate objective is to reach a point in Quebec and the other French-speaking Regions of Canada where at least 2% of the population self-identify as "evangelical", and the AÉBÉQ Region "has sufficient strength to sustain and ensure the continuous multiplication of churches."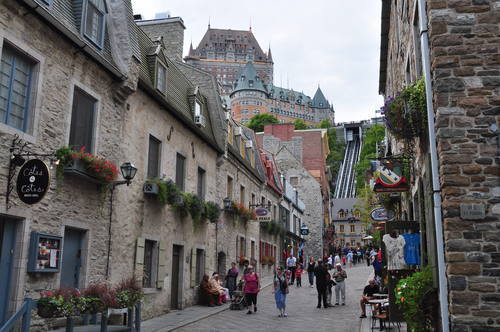 Streets of Quebec City
Because of our proximity and our history, our Fellowship of churches and faithful donors from across our nation have a unique responsibility and opportunity to support church planting among francophones. It is crystal clear that church planting in Quebec has been and will continue to be the most effective way to reach new people and new communities with the Gospel.
Our partnership strategy continues to focus primarily on Quebec where 85% of Canada's francophones live, however, we will also focus on the other French-speaking regions of our country. It is our sincere hope and expectation that dynamic church planting partnerships will be developed between English-speaking congregations and/or individual donors and francophone church plants across our nation.
The Plan: 7x7=1. Yes, we know…the math doesn't work, but the plan will!
* It involves: 7 churches and/or donors – Fellowship National has the responsibility to prayerfully seek out and find churches or individual donors to partner with Regionally-approved Francophone church plants.
* 7 years – Fellowship Regions have the responsibility to manage and encourage these partnerships between churches or individual donors and Francophone churches within their Region. These relationships will be in place for seven (7) years with the possibility of a three (3) year extension.
* 1 Francophone church plant – Our partnership objective will be to see each Francophone church plant develop and mature into an autonomous, self-governing, self-supporting, and self-propagating local church to the glory of God!
Join my next "Quebec Vision Tour" on June 3-5, 2019
Twice annually I take a group of pastors and church leaders to Quebec on an exposure tour. Over a period of 48 hours, participants visit seven or eight church plant locations (meeting the church planter and launch team) to get a good idea of the massive spiritual needs among Francophones. They are Canadians, who speak French, and most are entering into a Christless eternity.
If interested, take a few minutes to watch a brief video describing a "Quebec Vision Tour" (QVT) experience – click here.
Please pray about supporting the mission in Quebec. Consider joining me on my next QVT on June 3-5, 2019. I need to hear from you soon…first come, first served.