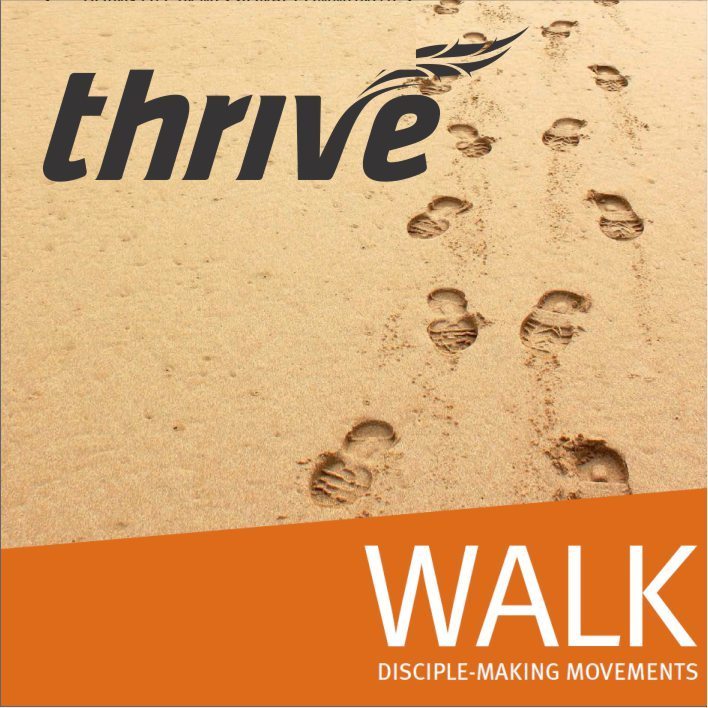 Our mission as a Fellowship movement of churches is to make passionate disciples of Jesus Christ. Are we accomplishing our mission?
In the latest winter edition of the Fellowship's THRIVE magazine, we investigate this topic in "WALK: Disciple Making Movements".
I strongly encourage you to click here to check out this important edition of THRIVE.
Read about what a Disciple-making Movement (DMM) is and learn about some encouraging signs on the mission fields where our Fellowship International missionaries live and serve. Our Fellowship International department has adopted the principles of DMMs to advance the gospel.
Read about three case-studies on how to adopt a multiplying disciple-making pathway as a local church.
I found Pastor Spencer Adams of Church of the City (Guelph, ON) especially helpful:
When Jesus said to His disciples, "Follow me, and I will make you fishers of men," He wasn't inviting them to attend a class or purchase a curriculum. It was an invitation to share in His everyday life—to eat at his table, follow where He went, and minister alongside Him. After Jesus' death and resurrection, He commissioned His followers to do with others what he had done with them. That same commission rests on us today
This is what we, at Church of the City, aim to accomplish through missional communities: men and women applying the truth of the Gospel to everyday life. In order to accomplish this, missional communities explore three Gospel identities. First, because of our adoption by God the Father, we are now the family of God. Missional communities ask, "How will we live as the family of God?" Second, because Jesus promised that the same Spirit that empowered His ministry would live in us, we believe that we are missionaries sent out in the power of the Holy Spirit. Missional communities ask, "Where are we being sent to demonstrate the Gospel in word and deed?" Finally, because even after Jesus' death and resurrection some of the disciples were still doubting, we recognize that being disciples of Jesus is a lifelong apprenticeship. Missional communities ask, "What are our next steps in our apprenticeship to Jesus?"
On the most practical level, this looks like a lot of meals shared together, men and women committing to Gospel-centred accountability over the long haul, parties and celebrations that include Jesus followers and those far from God, and tangible displays of the Gospel in our neighbourhoods.
Our Fellowship Pacific Region reports in our latest THRIVE magazine that every church in their region will intentionally implement a discipleship plan by 2022. Why this massive goal? Because they discovered only a small percentage of their churches (BC/Yukon) had a plan and even fewer were implementing one.
I encourage you to read our current THRIVE magazine and consider what you and your church is doing to make disciples who make disciples.