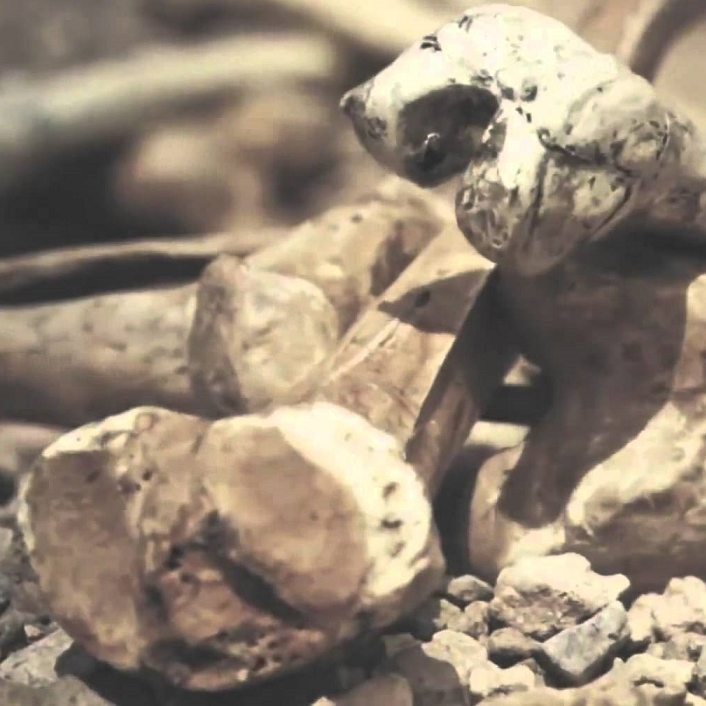 One night Jesus met with Nicodemus, a Jewish leader and a religious man. Nicodemus was born in sin, so he could not inherit the Kingdom of God. He was also blind to sin, so he could not see the Kingdom of God. He was bound by sin, so he could not enter the Kingdom of God. But, the Spirit of God breathed life into this religious man and he was born again. He was brought back to life from the dead.

Today, we conclude my "President's Address" from FNC2018 in November 2018. The past couple of weeks we've investigated the discipleship drought in our churches and the solution from Ezekiel 37:1-5:
Ezekiel sees a revelation (vv. 1-2)
Ezekiel receives a responsibility (vv. 3-5)
Today we'll investigate the outcome of this kind of preaching and praying in vv. 6-10:
Ezekiel's witness of a resurrection (vv. 6-8, 10).
In response to the anointed preaching and fervent praying of the prophet, the Lord chose to move in a powerful way. The dead bones are brought back to life. The astonished prophet watched the valley rattling and moving, and "dem bones" began connecting: the toe bone connected to the foot bone, the foot bone connected to the ankle bone, the ankle bone connected to the leg bone, and to the knee bone, the thigh bone, the hip bone.

"Dem bones, dem bones, dem dry bones. Dem bones, dem bones gonna walk around!"

James Johnson's famous spiritual, made more famous by the Myer Jubilee singers in 1928, helped to popularize Ezekiel's vision and underscore the supernatural work of God. New birth, whether in people or churches, is a supernatural event! Ezekiel 37:10 (ESV) says: "…they live and stood on their feet, an exceedingly great army".

But it's not enough to just connect the bones. God also strengthened them sufficiently enough to stand, and to stand without the aid of crutches, splints, or a respirator. They were strong! We pray earnestly that many would come to faith, but also be strengthened by His Spirit and discipled by His Church, to stand and withstand. "For this reason I bow my knees before the Father", prays the Apostle Paul in Ephesians 3:14-19 (ESV): in that believers might be, "strengthened with power through His Spirit in your inner being" (vs 16b), and "rooted and grounded in love, [that you] may have strength to comprehend" (vv 17b-18a), and "be filled with the fullness of God" (vs 19b). We pray for new birth, we pray for new disciples who make disciples and churches who establish new churches. We pray that the supernatural work of God might reanimate the bones of this valley and then move as a "great army" to the next valley and to the next and the next. Verse 7 notes there, "was a sound and behold, a rattling…" (ESV).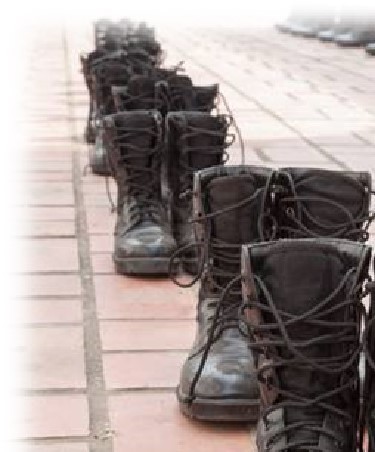 Is there a "rattling" going on in Canada? In the Fellowship? Any signs of new life? Are there any places where the Holy Spirit might be "breathing"?

The Fellowship's church planting story since 2010 is most definitely a sign of "rattling".

Our Fellowship Pacific Region has planted 11 churches. Our Fellowship Prairies Region has planted three churches. Our FEB Central Region has planted 48 churches. Our AÉBÉQ (Quebec) Region has planted 11 churches, and our Fellowship Atlantic Region has planted three churches. This comes to a total of 76 churches planted in the past eight years. Previously, between 1990 and 2000 our Fellowship planted another 87 churches. Over the next 25 years, in many ways, we'll look back on this period of our Fellowship as a time when we returned to our heritage as a church planting movement.

When it comes to church health, we're also hearing some "rattling" as well.

Our FEB Central Region has identified and classified 23 churches as "turn-around churches" in the past five years. This means that churches who were on the descending end of the "Church Life Cycle" are now in varying stages of good church health.

The story of our Fellowship Pacific Region is one of revitalization. After 3o years of a four percent decline (-4%) each year, leaders decided together that was not acceptable; this could not possibly be God's desire for their Region. The result was a five year partnership (which was completed in 2016), whereby a greater degree of collaboration and interdependence would occur among churches. The outcome is a "turn-around Region" that is no longer experiencing -4% decline, but a healthy 7% growth annually on average among its churches. This is remarkable, in that this is not happening in most Evangelical circles in Canada today.

And to top this all off, this past year our Fellowship International department deployed nine missionaries from our churches, and our Chaplaincy department appointed 18 new Fellowship chaplains. These are recruitment records among our churches.

However, I would still contend that this is still the sound of the "rattling", not the "thunder clap" of a marching army rising from the dry valley. As encouraging as all this fruit might sound, it still is only the "rattling". The sound of a "reviving wind"—the Spirit of God is looking to envelope our churches with his "breath". The "sinew, tendons and muscle" growth has only started to happen; there is still lots of dry bones out there; still plenty of graveyards, and too many "Boneyard Baptist Churches"!

When I started in my role as Fellowship National President in mid-2011, we were a movement of churches numbering 507. Seven years later we are 510 churches from coast to coast to coast. Seventy-six church plants were established in that same time frame, and yet we remain the same number of churches across our nation. Obviously, there has been some death. Some dry bones succumbed. Death is a natural occurrence, even among churches, sometimes even for good reasons.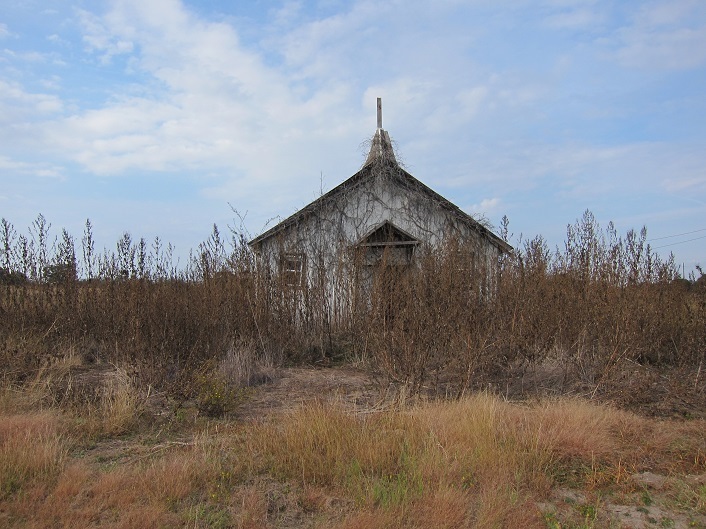 But if our birth rate only keeps pace with our death rate, you do the math. We need to follow Ezekiel's lead and pray for a resurrection. Church leaders in three mainline Protestant denominations woke up this morning to start their work day as real-estate agents trying to sell off 5,000 closed church buildings. The church does not have a mission, the mission has a church. Are we joining in with God on mission? Are we allowing Him to "breath" on us and bring "times of refreshing" (Acts 3:19)? We're just starting to hear the "rattling".

Every Fellowship Baptist church needs to discuss, identify, and implement and intentional Discipleship Path for every one of their current members and the ones who will be won. We need this intentionality, so that the "sinews, tendons, and muscles" might grow strong, so we might become the visible army that Ezekiel saw in the valley (vs 10). This army will fiercely take on the "gates of Hades" here in Canada and beyond.

"When the Philistines saw that their hero ("champion" [ESV]) was dead (Goliath), they turned and ran. Then the men of Israel and Judah surged forward with a shout and pursued…" (1 Samuel 17:51b-52a NIV). Goliath is dead, and the Lord's "great army" (Ezekiel 37:10) "surged ahead". I love this picture. We need to get this picture in our heads. How will our churches "surge ahead" with Gospel advance in our land? Let's follow Ezekiel's prescription:
Ezekiel saw a revelation (Ezekiel 37:1-2).
The insight: Ask God to show you what He "sees". What is breaking God's heart in your community? Start to exegete your village, town, suburb, or city and discover what makes it tick. Then start to think like a missionary, not a pastor. Then proceed to the next prescription.


Ezekiel received a responsibility (Ezekiel 37:3-5).
The insight: Ask God to show you where the Spirit of God is "breathing" new life. Decide to join with God in praying for your community. We don't fight against flesh and blood, but principalities, so any breakthrough will be the result of a movement of prayer before it's ever going to be a disciple-making movement or a church planting movement.


Ezekiel witnessed a resurrection (Ezekiel 37:6-8, 10).
The insight: Ask God to show you where the "rattling" is happening. Wherever you discover the rattling, join in with your heart, hands, feet, and finances / resources.

Near the tip of South India lived a godly missionary named Amy Carmichael in the late 19th Century. Her own mother and father had been "revived" during the Ulster Revival of 1859 in Northern Ireland. Amy devoted her life to the rescue and care of the "devadasis" women. These were young temple prostitutes who were used and abused in savage religious service. Amy took them into her care in her well-known orphanage in the town of Dohnavur in southern India. Amy and her mission helpers prayed for years for a visitation of the Holy Spirit upon all of India akin to the Holy Spirit's visit during the Welch Revival of 1905. When the Revival did arrive this is what she wrote in her diary: "On October 22, to quote one of the little girls, 'Jesus came to Dohnavur'. He was there before, but on that day He came in so vivid a fashion that we cannot wonder that it struck the child as a new coming." Notice what Amy was saying: Christ was already there, but on that day, it was as if He had come again — a new coming.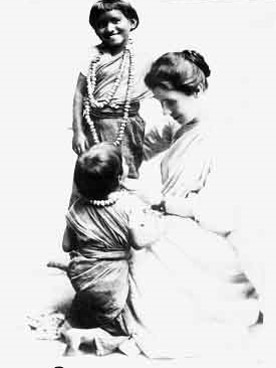 Ezekiel writes in chapter 37:8 (ESV): "Flesh had come upon them and skin had covered them. But there was no breathe in them." There was no power in them! The remarkable thing about gaining the Spirit of God's power is that any work of the Spirit must be precipitated by a death. Ezekiel 37:12b (ESV): "I will open your graves and raise you from your grave." The insight: we must first learn what it means to die (to self) before we'll ever see a resurrection in any Boneyard Baptist church" in Canada.