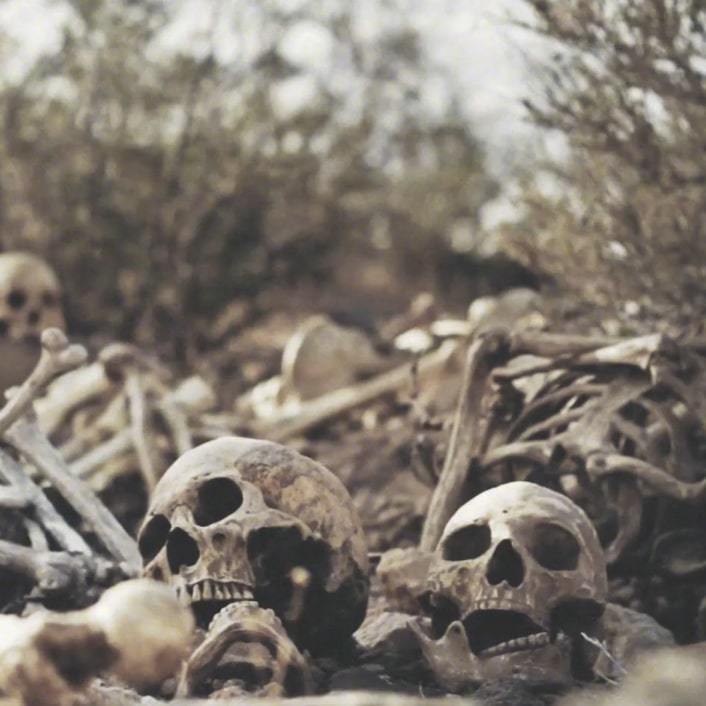 Under the heat of the scorching sun the bones were sapped of all moisture. They were absolutely useless. One step away from dry dust. Behold – what do you see when you see the state of the church in Canada today? Could Canada be characterized in the same way? A land of dry bones.

Today, we continue my "President's Address" from FNC2018 in November. Last week we clearly stated the discipleship drought in our churches and the dry bones found in the pews. The problem was outlined in last week's blog; the solution follows from Ezekiel 37:3-5: "And he said to me, 'Son of man, can these bones live?' And I answered, 'O Lord God, you know.' Then he said to me, 'Prophesy over these bones, and say to them, O dry bones, hear the word of the Lord. Thus says the Lord God to these bones: Behold, I will cause breath to enter you, and you shall live.'"

Recent surveys and studies indicate the Canadian church is shrinking. One of the starkest indicators is the exponential growth of the religiously dissatisfied in Canada, often referred to as the nones, or those expressing no religious affiliations. The Canadian average is 24% indicating no religious affiliation and this grows to 29% on average among those born between 1987 and 1989 – the millennials. In BC it's even worse with 44% on average indicating no religious affiliation. The trending is bad across the country.

Last week we investigated in vv.1-2, that:
Ezekiel sees a revelation.
Today we will investigate what Ezekiel did while looking at the devastation in the valley:
Ezekiel receives a responsibility in vv.3-5.
The nation of Israel was defeated and saw no way out of their captivity. There was no hope for the future. They were merely existing in Exile in a foreign land. Ezekiel saw their hopelessness and was moved by it. In verse 3 the Lord asks Ezekiel, "Can these bones live?" Ezekiel says, "O Sovereign Lord, you alone know." Or in other words, "When it comes to you, Lord, anything is possible!" Even dead and dry bones can live again: "Just say the word!" But the Lord says to Ezekiel, "No, you say the word!" You speak to these bones. Act in obedience and do what the Lord tells you to do.

Ezekiel's vision should cause us to pause and look at our own land

The dry bones of lives that exhibit no spiritual life, lost in sin with no means of escape. Churches that are so spiritually sapped and dry that they have become useless to the Lord. Slowly being pounded into dust by the constant waves of secularism, distraction, and apathy. Churches that have forgotten they're supposed to be on mission. In fact, some have forgotten what the mission is. Now they're only seeking their own survival.

A few months ago I heard a report about three mainline Protestant denominations who are currently seeking to sell almost 5,000 church building due to closures. It was heartbreaking to hear, knowing that at one time these were vibrant witnesses who lost their way. Denominations are becoming real estate business, rather than mission agencies.

Is the Evangelical church in Canada doing any better?

It actually is, but the trends don't point to a future of tremendous vitality. Church health and church planting barely keep up with the national birth rate. And so, a visitation of the Spirit of God needs to invade our typical Boneyard Baptist Church, or we could be closing many churches in a generation or two.

What is the solution?

The Lord spoke to Ezekiel and told him what needed to be done. He had a responsibility to be on mission with God to reignite and revitalize these "dry, dead bones."

"Can these bones live" (v.3). "O Lord God, you know."

This responsibility rests upon the preachers of our churches, and I'm not only talking about the clergy.

Ezekiel's first responsibility was to:

A. Preach (37:4 ESV): "Prophecy over these bones and say to them, O dry bones, hear the Word of the Lord." Like any fellow follower of the Most High God, Ezekiel was to preach life into these dead dry bones by preaching the Word of God. The level of death and desolation represented by these dry bones in the valley must have made Ezekiel initially feel his assignment was utterly futile. But God's Word is more powerful than our plans and methodologies.
The prophet and preacher Isaiah reminds us of this in Isaiah 55:11 (ESV) saying: "So shall my Word be that goes out from my mouth: It shall not return to me empty, but it shall accomplish that which I purpose, and shall succeed in the thing for which I sent it." God's Word penetrates "joint and marrow … [and the] thoughts and intents of the heart" according to Hebrews 4:12. God's Word will infuse truth, infuse life, into these dry bones.

For the past few years I have been meeting with our five Regional Directors discussing and considering best practices to revitalize the 30+% of our congregations that are not exhibiting mission-effectiveness. They find themselves on the descending side of the church life cycle, feeling dry and struggling to turn the ship around. But there is some good news on this front in every Region. Signs of health are showing in all our five Fellowship Regions, though we still have lots of work.

One of the critical reasons why revitalization is happening is because of what Ezekiel is commanded to behold or look for, found in verse 5 (ESV): "Behold, I will cause breath to enter you, and you shall live." Until the Spirit of God breathes new life into these dry bones, our preaching will be in vain.

B. Ezekiel's Second Responsibility is to Pray (v.5): Ezekiel had preached the Word of God to these dry bones. They seemed to appear to be alive, but they remained dead. They needed to be touched by God before they were fully alive. Ezekiel was commanded to pray that God might breathe on them and reanimate these dead corpses.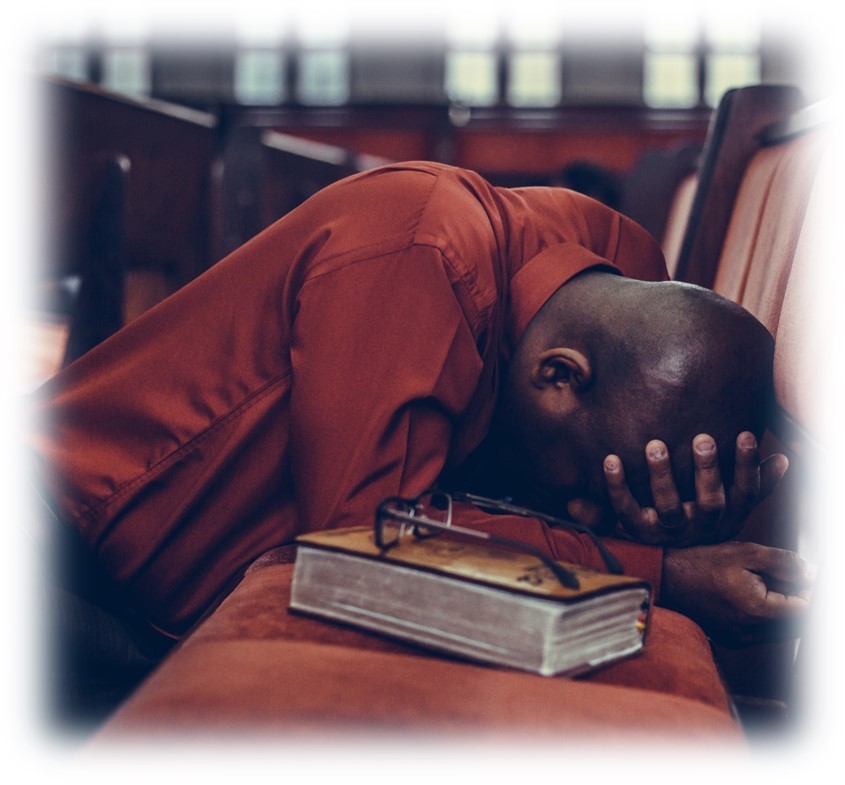 One of the seven reality principles of the Experiencing God discipleship toolkit is to look, watch, behold, and engage wherever God is already clearly working. Revival, revitalization happens when we join in where God is already doing a work of grace. Pray and ask the Lord to show you where He is breathing new life into dry bones. Join in with God's purposes by not only preaching with urgency, but also praying with fervency. And let the outpouring of the Spirit of God bring life to dry and lifeless people and churches who have lost their way and have forgotten their purpose in life.

Next week we'll investigate Ezekiel 37:6-10 and discover the result of this kind of preaching and praying. The insights we've learned so far is as follows:
Ezekiel saw revelation (Ezekiel 37:1-2)
The insight: Ask God to show you what he sees. What is breaking God's heart in your community? Start to exegete your village, town, suburb or city and discover what makes it tick. Then start to think like a missionary, not a pastor. Then proceed to the next prescription.
Ezekiel received a responsibility (Ezekiel 37:3-5)
The insight: Ask God to show you where the Spirit of God is breathing new life. Decide to join with God in praying for your community. We don't fight against flesh and blood, but principalities, so any breakthrough will be the result of a movement of prayer before it's ever going to be a disciple-making movement or a church planting movement.