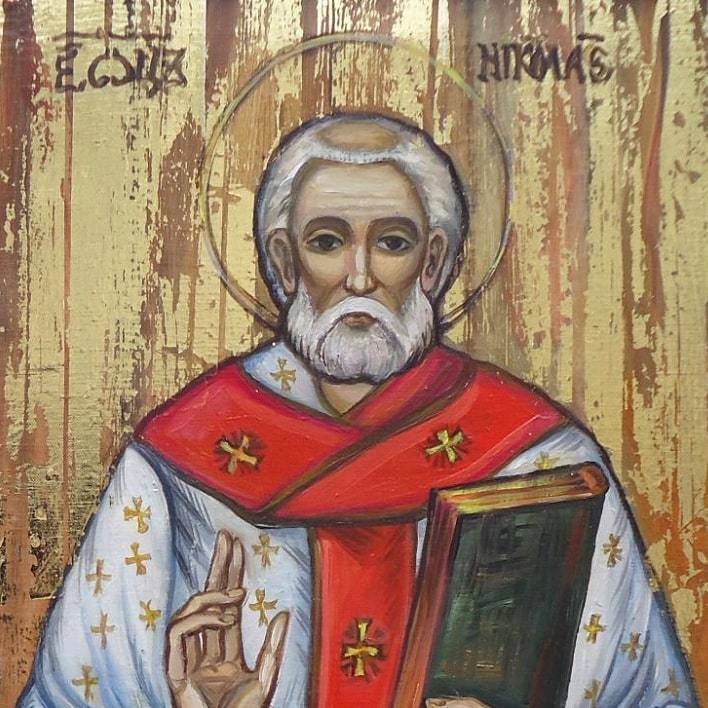 He attended the Council of Nicea in 325 AD where he supported the Biblical doctrine of the trinity. There is a rich tradition that speaks of his commitment to Christ despite much persecution and threats of martyrdom.

Stories abound of his compassion and shepherding character that compelled him to love and care for children. He became well known for giving gifts to young children, gifts that would symbolize God's ultimate gift…our Saviour.

Nicholas would somehow morph into today's Santa Claus and largely be forgotten. Born of wealthy parents in 280 AD in the small town of Patara in Asia Minor, his parents died in an epidemic when he was very young. But, they had instilled in Nicholas a strong faith.

He was later made Bishop of Myra and imprisoned for his faith by Roman Emperor Diocletian and later released by Emperor Constantine. Stories abound about his generosity and compassion. He begged for food to feed the poor, gave a girl's dowry to marry her future husband, but the best known story is the disguise he wore while giving gifts to the poor children. He gave away everything he owned and died penniless.

Poets and writers have written strange things about him. Clement More gave him a red nose and eight tiny reindeer. Thomas Nast illustrated him as big and fat wearing a red suit trimmed with fur. Others renamed him Kris Kringle, Belsnickle, St. Nick, Pelznickel, Father Christmas, Père Noël, Babbo Natale, Kanakaloka, Julenissen, Ded Moroz, Kerstman, and Santa Claus.

But most important Nicholas possessed the self-giving character of Jesus…. Their love would touch the whole world.

We celebrate Jesus, not Santa, at Christmas. We rejoice that our Saviour was born in a cradle to later die on a cross offering all humanity the gift of salvation.

On behalf of the entire Fellowship National staff, we wish you a very Merry Christmas and a blessed 2019!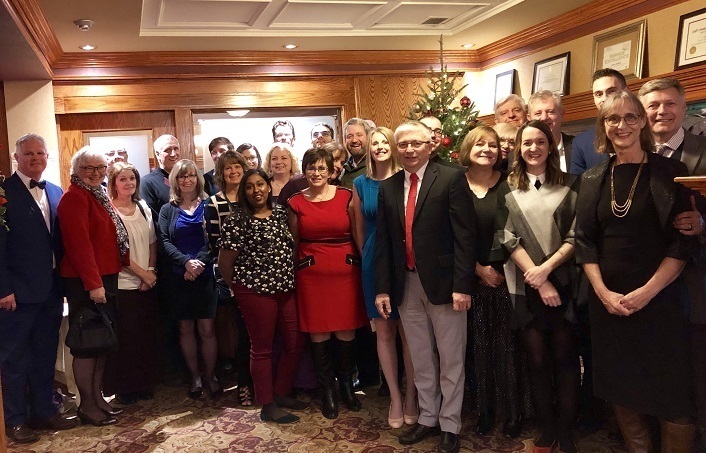 Merry Christmas from the Fellowship National Staff

You won't receive "A Word from Steve" for a couple of weeks. We will connect once again on January 7, 2019. Happy New Year!