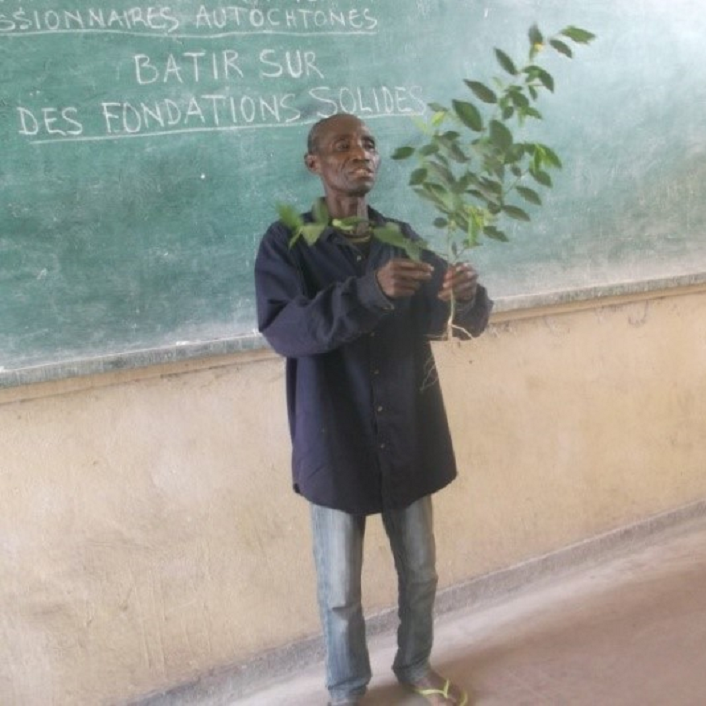 Last year our Fellowship celebrated the 500th Anniversary of the Protestant Reformation in a number of ways. We:
celebrated at our annual Fellowship National Conference;
created a 14-Day Bible Engagement Project and asked our churches to host three weeks of sermons and studies thanking God for His Word; we
hosted a cross-country appeal, "Sowing the Seed", where more than $60,000 was raised to buy Scriptures to give to students in Dondon, Haiti;
Arabic Bibles were purchased and distributed among the thousands of Muslims living in the Ottawa area; and
Bibles and study materials were purchasedfor indigenous pastors, evangelists, and missionaries in D.R. Congo, many of whom do not own a Bible due to poverty.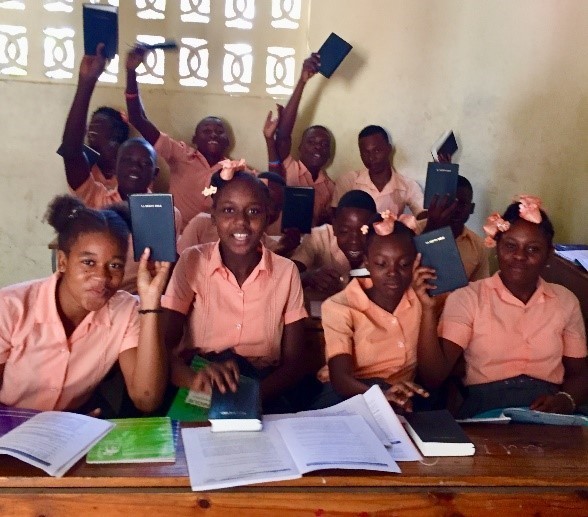 Students receiving French Bibles in Haiti

I want to thank the many donors and churches that generously gave to our "Sowing the Seed" project. I had the joy of handing out Bibles to Haitian teens and children earlier this year. It was a thrill.

Missionaries to D.R. Congo, Apollo and Lois Midigo have been able to use "Sowing the Seed" funds to give Bibles to pastors in the Goma region. Thank you. Recently, I heard another story of how our "Sowing the Seed" appeal blessed a group of Pygmy evangelists in D.R. Congo. I thought it would encourage you.

Fellowship International missionaries, Richard and Brenda Flemming, are serving the church in D.R. Congo helping them to catalyze mission mobilization and establish a disciple-making movement. This has begun among a group of new Pygmy believers. They are treated very poorly and marginalized in their own nation, but are finding hope in Christ.
I asked Richard to share what is happening:

"In August of 2016, I flew into the city of Inongo, D.R. Congo for a week of training with some 25 Pygmy 'evangelists'. These 'evangelists' were functioning as pastors, though they possessed little theological training and none had Bibles. I thought that the names of the churches they represented were odd (Church 21, Church 34, Church 65, etc.), until I discovered that the figures indicated the number of kilometers they were from the city!

"I was there to help them understand how to share the Gospel in such a way as to minimize, if not eliminate altogether, the threat that syncretism poses for listeners. In their context, syncretism would refer to the mixing or uniting of the Gospel with traditional animistic beliefs, a widespread problem in that part of the world.

"I was invited to give this training by Jacques and Rose Maylala, a Congolese pastoral couple serving with the Baptist Church in Kinshasa who for years had been helping these Pygmies. They immediately understood the value of the training and committed themselves to translate the studies into Lingala (my materials were in French).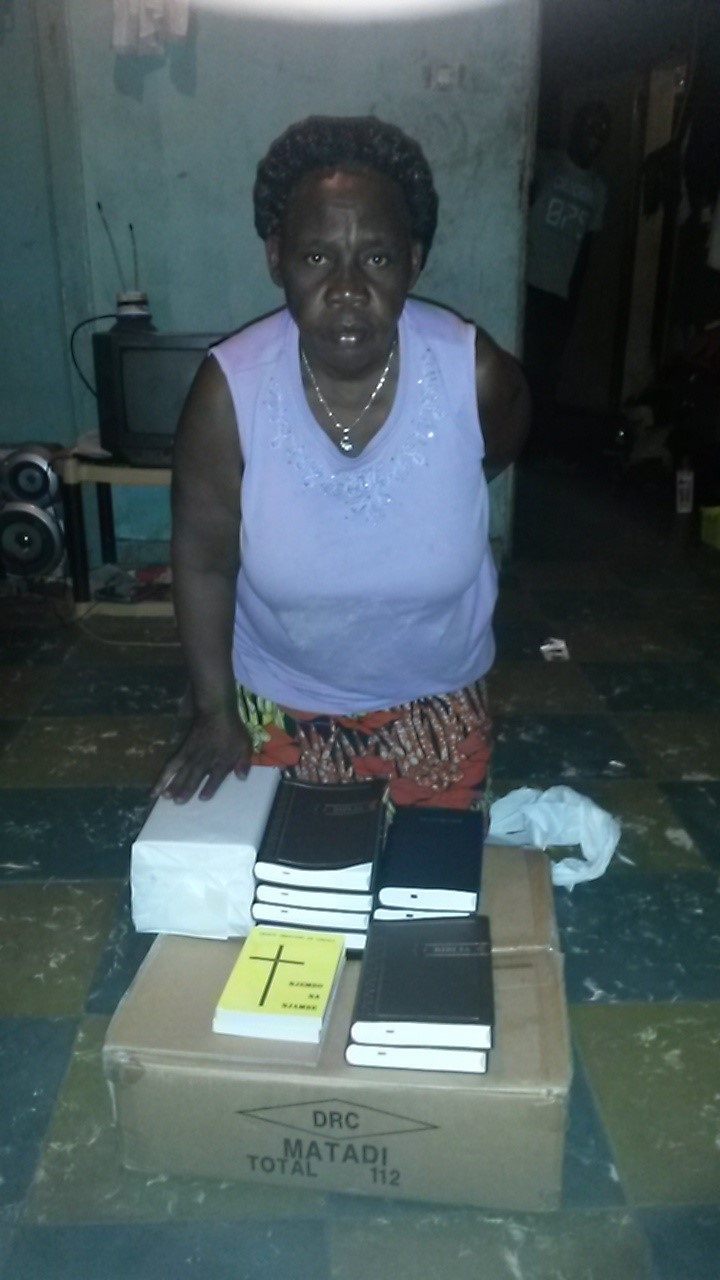 Rose Maylala with some of the Bibles and songbooks

"This past August, Jacques and Rose returned to Inongo and spent a week with these same Pygmy 'evangelists' teaching them how to communicate (in Lingala) the beginning Bible studies of the, 'Creation to Christ' series (a part of the Firm Foundations series made available through Ethnos [formerly New Tribes Mission]), underscoring the principles combatting syncretism. There are 26 lessons in this version of the series, so lots left to translate, but Jacques and Rose are so happy to see these Pygmies receive the grounding in Scriptures they so need and want.

"However, the Pygmy 'evangelists' received more than just the training. Thanks to last year's Fellowship project, 'Sowing the Seed,' Jacque and Rose received funds that enabled them to purchase Bibles for these Pygmy 'evangelists' as well as songbooks for their churches. Now, thanks to those who participated in this project, Pygmies in the Congo are receiving sound teaching from God's Word. This is the partnership of missions at work, to God's glory!"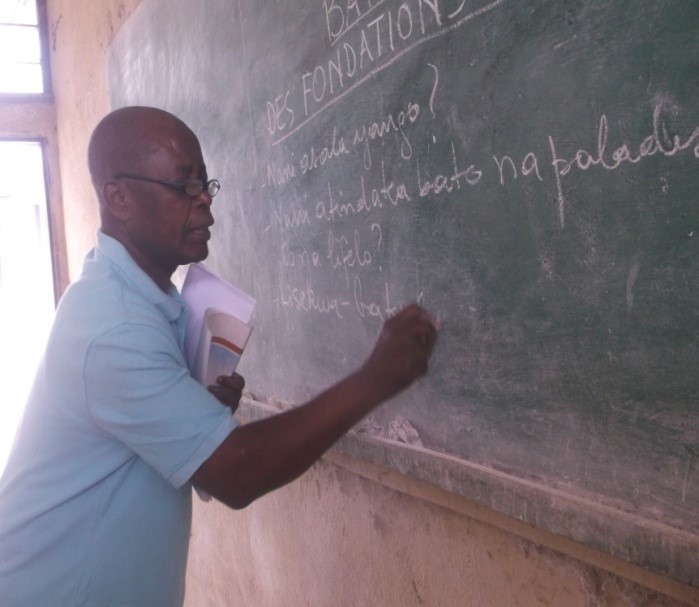 Jacques Maylala teaching the first lesson in the 'Creation to Christ' series of Bible lessons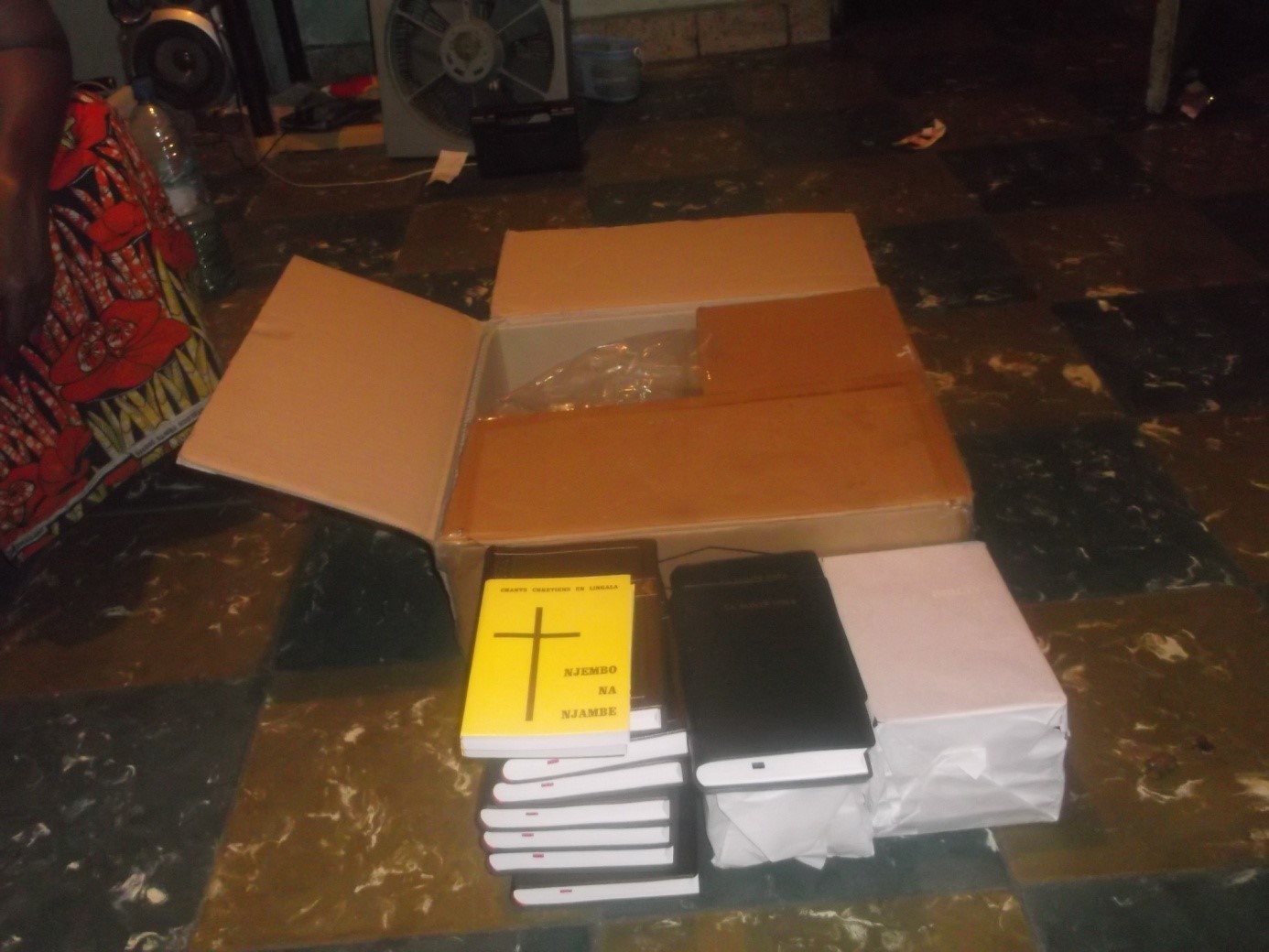 Bibles and songbooks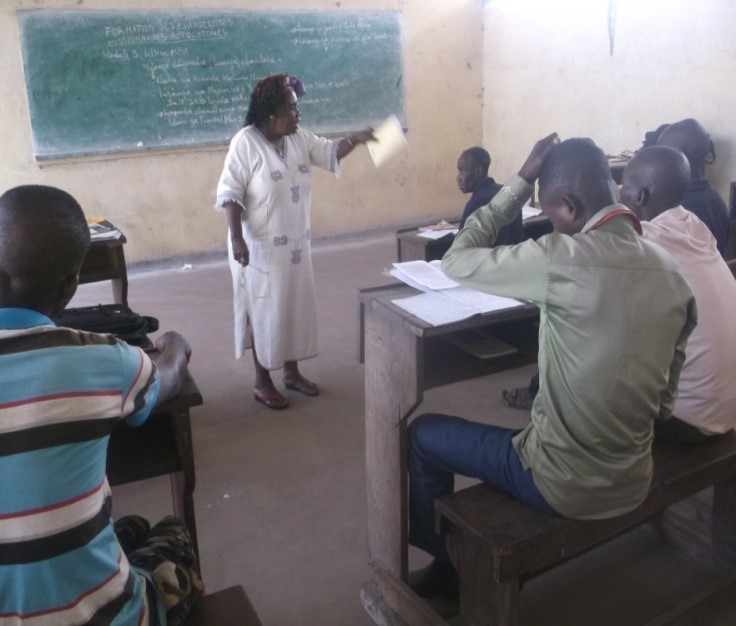 Rose Maylala teaching Pygmy evangelists

Keep praying for Richard and Brenda Flemming and Apollo and Lois who are serving the Lord as Fellowship International missionaries in D.R. Congo. Our current FAIR appeal, "Labour's Refuge", is seeking to raise $120,000 to build a maternal birthing clinic in a rural region in D.R. Congo. This project is a story that reaches back to the 1930s and some of our Fellowship Churches. I encourage you to CLICK HERE to find out more, watch a brief video and donate generously. What a great Christmas gift!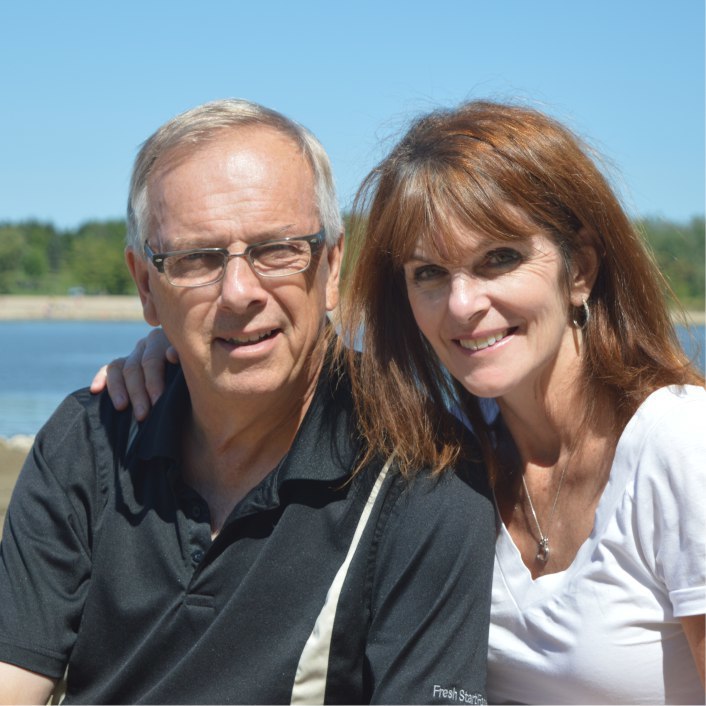 Richard and Brenda Flemming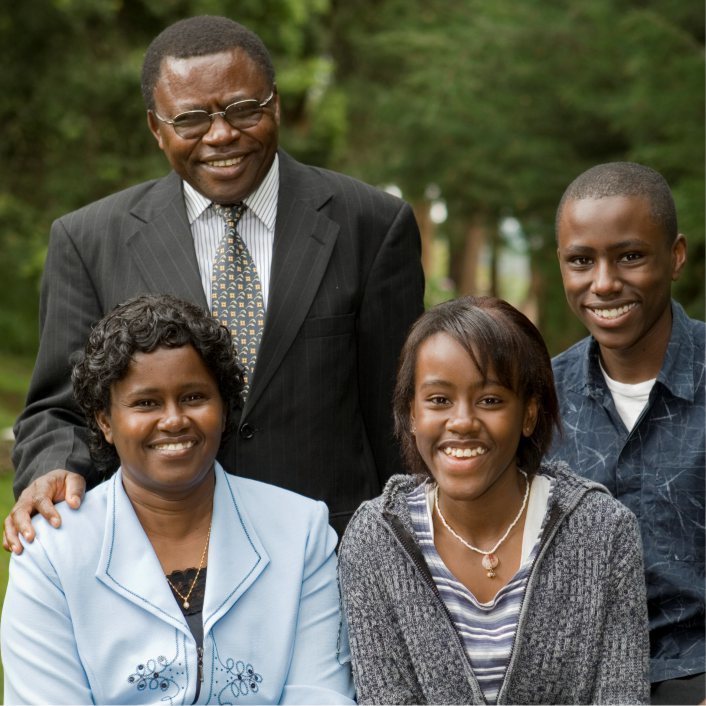 Apollo and Lois Midigo