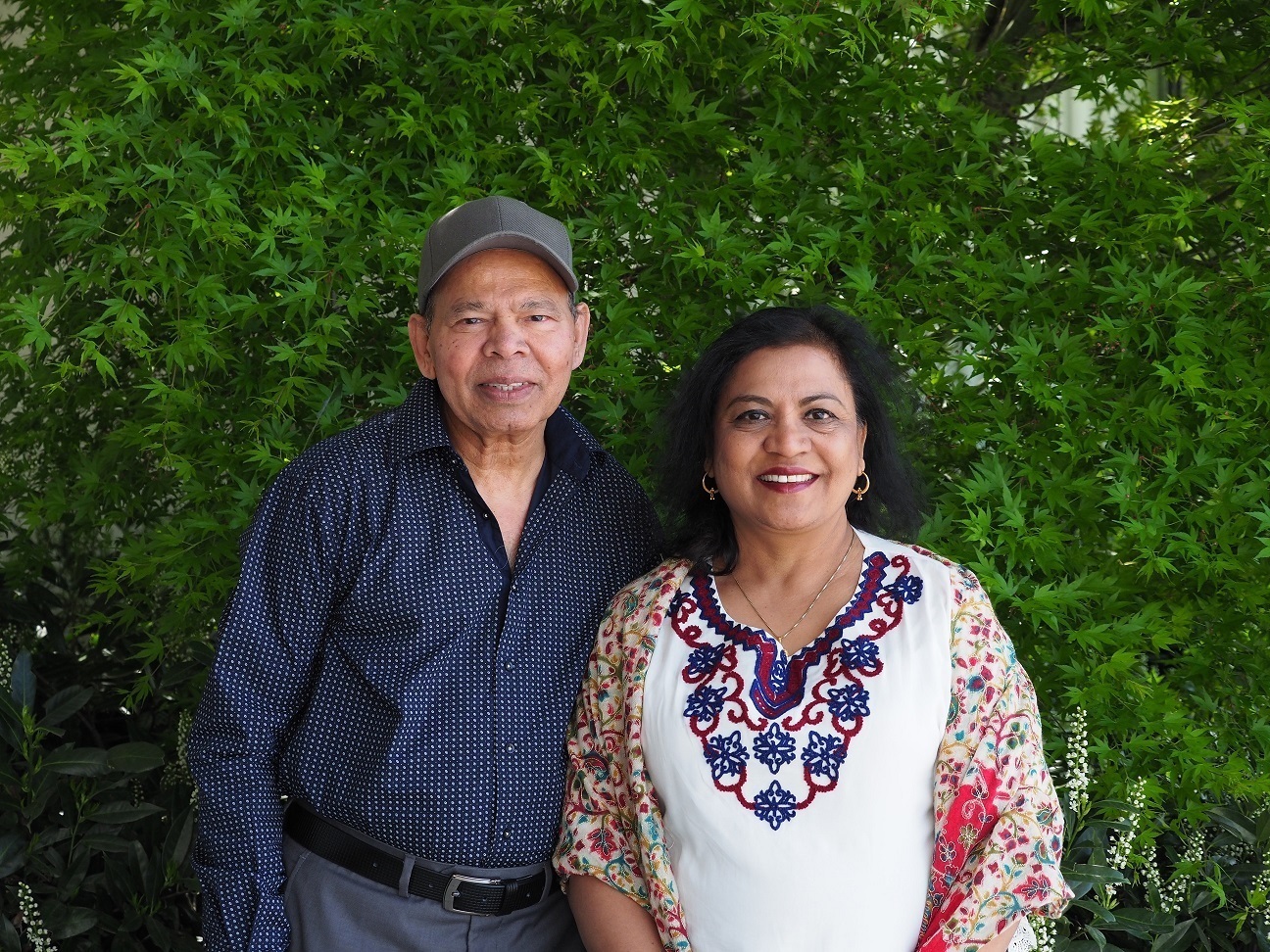 Our Fellowship International department recently deployed three families to Pakistan and Quebec. It continues to be a joy and privilege for our International department to come alongside our local churches and support them in the sending of their missionaries. I asked Dave Martunen, our Fellowship International Director to introduce you to these choice servants and the task they have before them:

Qazis to Pakistan

In mid-September 2018, Jamila and Nadeem Qazi will be commissioned from Parkland Fellowship BC, to Karachi, Pakistan. They are a proven, and in my estimation, a fearless pair of disciple-makers. Moving into a community that has little knowledge of the Gospel, Jamila and Nadeem will use hospitality, children's programs, stories, Bible reading, songs, English teaching, and parties as doorways into their neighbours' lives so that they can share Jesus with them. Their lives and actions will stir up opposition. In the past, local religious leaders have told their neighbours to chase them out of the area. However, the community folk, citing the Qazis' good works and the many benefits given to their children, turned the religious leaders away! Both Jamila and Nadeem have stories of loss and suffering that have marked their lives. What shines through them both, with undimmed power, is the hope of knowing Jesus as Lord and Saviour. The Qazis embody the motto, Expect great things from God, attempt great things for God!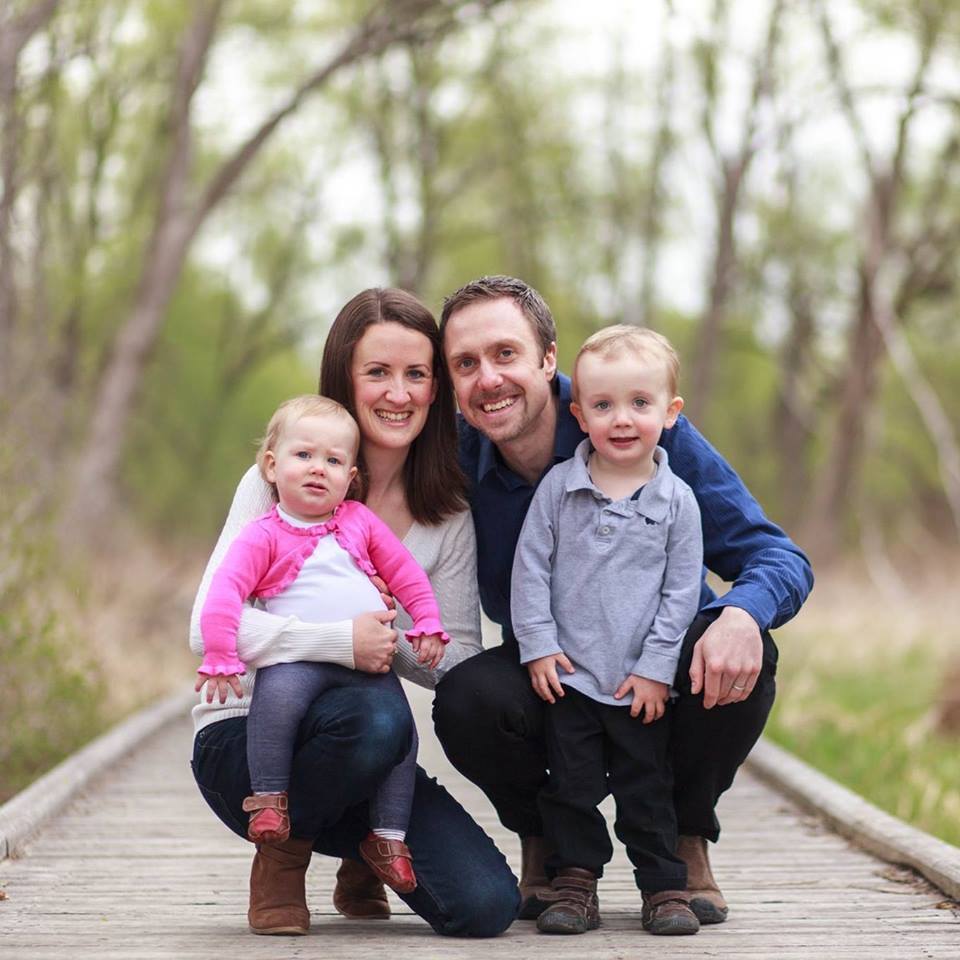 Nielsens to Quebec

Eric and Valerie Nielsen along with their two children, Zachary and Julia, relocated to Saint-Jérôme, QC, in early July this year. Eric completed his studies at Trinity Evangelical Divinity School in 2015. He then took up an internship in their new home church, Maple Avenue Baptist in Georgetown, ON. Under Pastor James Seaward's leadership, Eric was focused on young adults and his passion to make disciples among college and career-aged people in Montreal was affirmed. To fulfill this vision Eric and Valerie will first acquire French language through a tutor in Saint-Jérôme. Eric and Valerie have raised a strong support team among their families, friends, colleagues, and Fellowship churches in Ontario. This couple will serve as catalysts to form disciple-makers. Canada's open immigration means that Francophones from all over the world have made Montreal their home. The nations are in our neighbourhoods! As people come to Christ, we envision that by supporting AÉBÉQ, our French-speaking Fellowship Region, we will see their work serve as an incubator for disciple-making movements among Francophone nations around the world.




Middletons to Quebec

Chris and Sara Middleton, and their two boys, Jude and Ethan, have deployed to Quebec after eight years in our Fellowship International office. Chris and Sara served separately and then together (after their marriage) in Turkey for eight years by using creative methods to present the Gospel and then to disciple Turks. A series of events resulted in their return to Canada. Both Chris and Sara nurtured an open desire to return to disciple-making initially believing that this would mean an eventual return to Turkey. However, as they prayed, and pursued counsel, the Lord opened their hearts to Quebec. They see themselves as formed by God to support disciple-making movements in Quebec by coming alongside Fellowship leaders and Francophone disciple makers. Our Quebec Region has asked that Chris and Sara assist them to orient missionaries who are being sent into their Region from all over the world. In order to form effective partnerships, Chris and Sara will be part of a team focused on orienting new missionaries into the Region and culture of Quebec. Chris and Sara are uniquely qualified to facilitate these outcomes. Right now they are committed to acquiring French language. To make that a reality, the Middletons purchased a home in the greater Montreal area, relocated their family to Quebec at the end of June, and will begin language acquisition. They, too, have a strong partner base from among their families, friends, and Ontario Fellowship churches. The Middletons embody the motto: Just because you can't do everything, don't fail to do something.

Thank you to the many churches and donors who have generously supported these three families. Please be mindful of praying for them in the months and years to come.