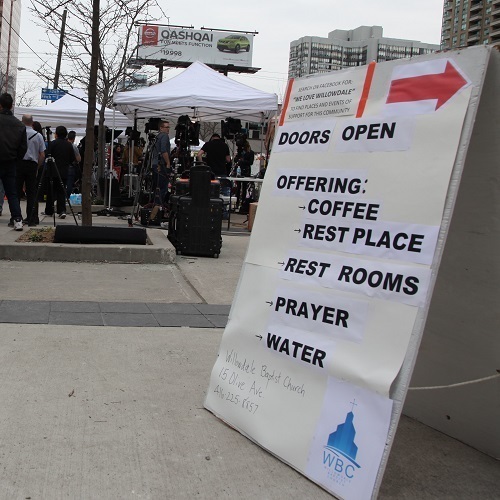 On April 23, a terrorist plot in Toronto resulted in human misery and loss of life. I contacted Pastor Bruce Jones of Willowdale Baptist Church the day after the event. This Fellowship Church is very close to the location of the terror incident.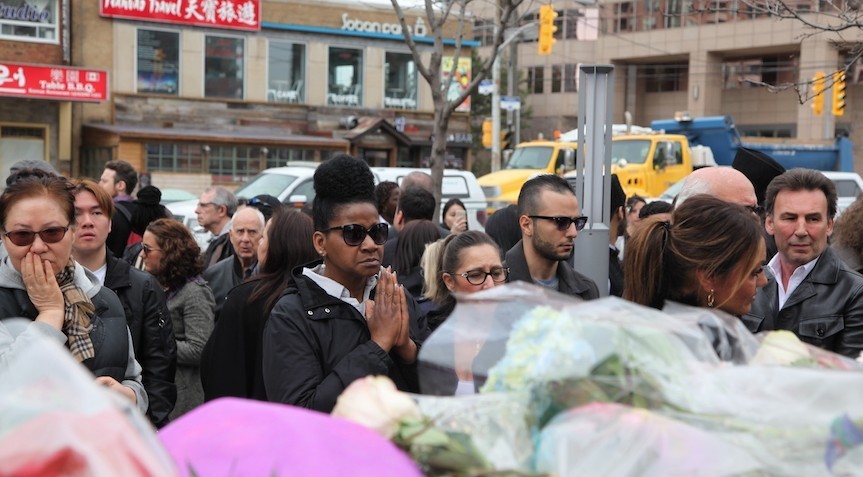 Bruce wrote back:

"It has been an absolutely surreal time over the last few days… so many interviews and opportunities to share the love of Christ. We have opened the doors of the church since we're so close to Olive Square; the ground zero of the situation. Coffee, tea, snacks, food, conversation, a warm, dry place… it has been well used and we're trying to set things up to keep it open for a few more days."

"Someday, maybe I can give a more detailed response. Suffice it to say, it's been heavy and exhausting, but we can tell that God is up to something at Yonge and Finch. Thanks for your prayers; we need them more than you know!"

"Blessings in Jesus, Bruce"

It's been a few months since the terror event. So I contacted Pastor Bruce to comment on what happened. What did he and his church learn from this tragic event?

I'll let Bruce comment:

"When a deeply hurting person drove a rented van onto the sidewalk just steps away from our church on April 23rd, taking the lives of 10 people and severely altering the lives of 16 more, the Willowdale community was just like any other community in the mega-city of the GTA… bustling and self-focused, yet relatively secure and unconcerned with safety issues any more complex than walking unscathed across the very congested streets.

"As the immensity of the tragedy reverberated around Canada and the world, however, folks living and working near the main artery of Willowdale — Yonge Street from Sheppard Avenue on the south to Finch Avenue on the north—quickly realized that life was never quite going to be the same again. Our church (Willowdale Baptist — just steps south of Yonge and Finch) made the decision to open our doors to the growing number of people drawn to a make-shift memorial in Olive Square, a 30 second walk from our door. People were visiting this site to sign letters of condolence, lay flowers, light candles, pray and cry for the lives affected. This tiny greenspace became the headquarters for the city and country's grief for weeks to come. News and camera crews cluttered the area and the site became a place of pilgrimage for hurting people.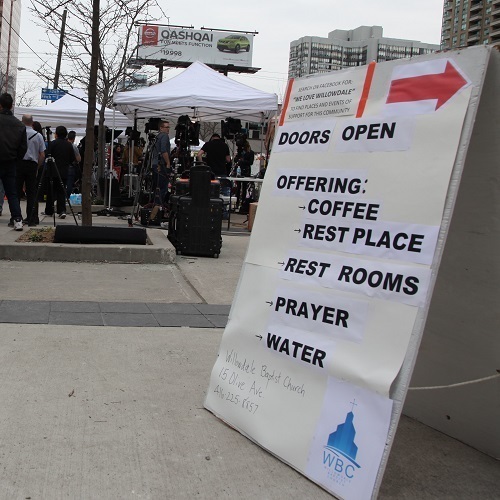 "We simply put out a sandwich board sign near Olive Square alerting the people to the fact that we were open to attend to some immediate needs — a warm and dry place, washrooms, hot drinks, prayer, a quiet place for reflection and/or to talk to someone who cares. When we opened the church lounge, we had no idea if we could handle the needs or would have enough coffee or enough caring ears to make any difference at all. That's where the Lord took over!! Within an hour of opening the church, I met a couple of blue-shirted blessings who identified themselves as 'Rapid Response Chaplains' from the Billy Graham Evangelistic Association. They had arrived on the scene that morning, sure that their training in Critical Incident Stress Management and their skills in sharing the Gospel could be of benefit. They were simply looking for a place to 'set up shop'. We accepted their offer with thanks and for the next full week we had six trained chaplains operating out of our building! In addition, the Family Life Centre of Tyndale University sent various professional Christian therapists who met with folks needing counsel — a couple of them brought trained therapy dogs who helped to create safe spaces for people to open up. Other trauma counsellors and Christian workers were drawn to the area, playing an important role in the first steps of dealing with the grief of the community."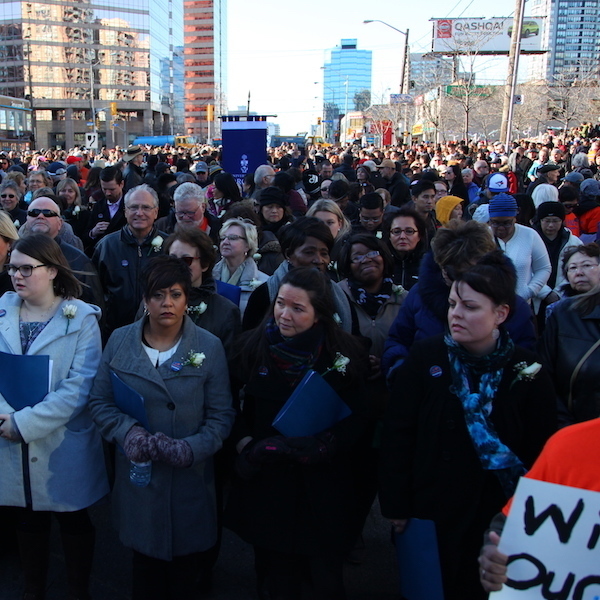 "The challenge now is to continue the care started in late April, taking opportunities to present the Gospel of Christ to those who need to respond to His love. A member of our church who works at Yonge Street Mission has started a grief support group. In addition, one of our associate pastors, working with a group of other pastors and Christian leaders, created the 'We Love Willowdale' team which has spearheaded the interdenominational Christian response to the tragedy, beginning with a stirring worship walk down Yonge Street just days after the attack. As a church, we have seen an increase in the number of hurting people coming through our doors on Sundays and throughout the week which has provided us with many discipleship opportunities."

"In the weeks following the event, we keep coming back to a couple of scriptures — Genesis 50:20, where Joseph tells his brothers that something they had meant for evil, God meant for good, for the saving of many lives… and Romans 12:21, 'Do not be overcome by evil, but overcome evil with good.'! God is working, even through tragedy!"
—Pastor Bruce Jones, Willowdale Baptist Church


A big thank you to Pastor Bruce, his pastoral staff, and the Willowdale Baptist family who represented so well Christ's love and compassion.