The Organization
International Justice Mission (IJM) is a global organization protecting the poor from violence throughout the developing world. IJM partners with local authorities to rescue victims of violence, bring criminals to justice, restore survivors, and strengthen justice systems.
IJM's vision is to rescue thousands, protect millions, and prove that justice for the poor is possible.
To learn more about IJM Canada, visit their website – www.ijm.ca
The Partnership
In November 2015, FAIR announced its partnership with International Justice Mission Canada (IJM Canada). The aim was to provide Fellowship churches greater opportunities and resources to educate and inform their congregations about God's heart for justice, and what life is like for the poor, in Canada and around the world, when justice is denied.
Serving Fellowship Churches
Your Kingdom Come is an education program created specifically for the use of Fellowship congregations throughout Canada. Developed as a result of the partnership between FAIR and IJM, Your Kingdom Come is a DVD study that helps small groups and churches discover God's heart for justice. DVDs are available to Fellowship churches free of charge and can be accessed by contacting FAIR.
Fellowship Churches Responding
Rebuilding Innocence Special Appeal (Philippines)

In January 2017, FAIR announced the Rebuilding Innocence (Philippines) appeal in partnership with IJM. This appeal sought to raise $120,000 to address the need for permanent, loving homes for children rescued from cybersex trafficking in the Philippines through the launch of a pilot foster program. The response of Fellowship churches was evidence of their desire to see restoration in the lives of the young victims of this injustice. As of November 2017, FAIR received over $165,000 towards the establishment of the specialized foster care program through this appeal. It was deemed appropriate that the extra funds be put towards an assessment centre to increase the sensitivity, speed, and effectiveness of evaluation of the children after rescue and before placement. [Click here to download a 2018 update from IJM on cybersex trafficking in the Philippines.]
Jesus + Justice Conference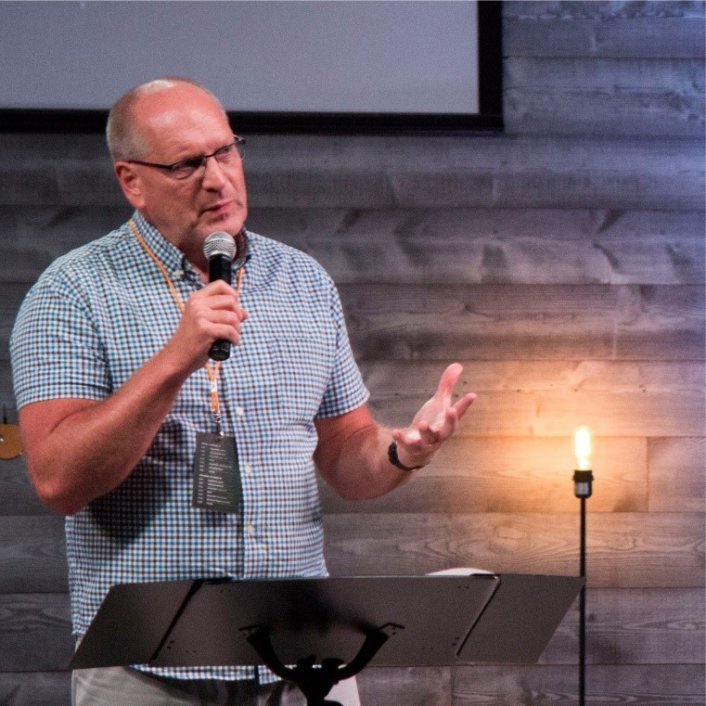 Village Church, a Fellowship church in Surrey, BC, working with IJM Canada produced the first Jesus + Justice Conference in 2017. In Fall 2017, over 200 participants converged on the host church, SouthRidge Fellowship Baptist (Langley, BC) to learn about and encourage participation in Biblical Justice in the Canadian and global context. Speakers included lawyers, pastors, and staff members from IJM.
---
Image (above right):
Mark Wallenburg (IJM National Director of Church Mobilization) speaks at the Jesus + Justice Conference hosted by SouthRidge Fellowship Baptist in October 2017.