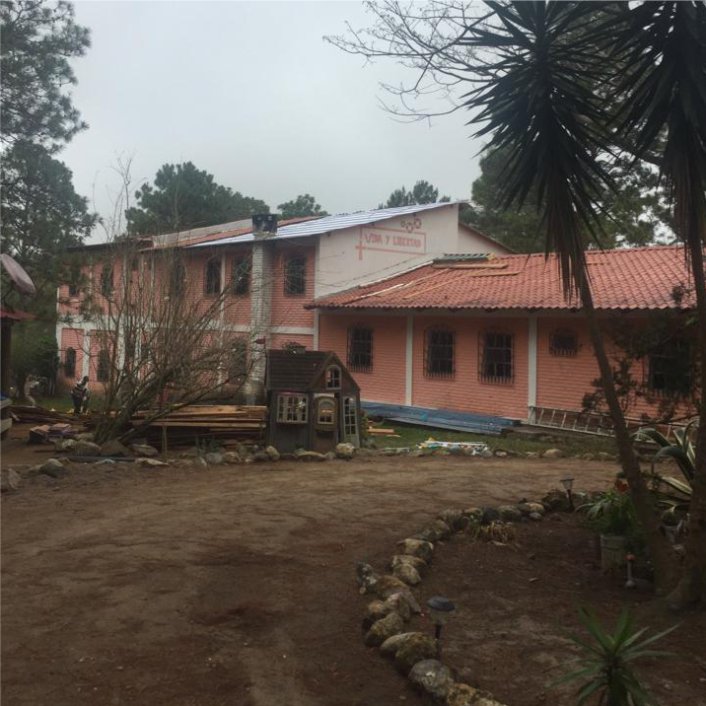 Honduras
Casa Hogar Water Damage
PROJECT #: 3430
This spring, Casa Hogar (Honduras), one of the five Fellowship Child Sponsorship program locations undertook the monumental task of replacing the roof of their main building. The roof had been leaking and had become "home" to bats, so was initially supposed to be replaced in 2020. Unfortunately, this couldn't happen until all the residents could be relocated, which was impossible while COVID-19 meant that the kids were learning virtually.
In mid-March, the roof finally came off. The kids and staff were moved to a nearby seminary for the initially planned 10-day renovation. Unfortunately, a day or two later, two thunderstorms rolled through the area causing water damage to the exposed internal parts of the building.
Thankfully the kids and staff were able to stay at the seminary until the end of March, and water damage repairs are being completed as the roof is finished. However, the initial roof repair funds won't cover the additional renovations. FAIR is seeking to raise $10,000 for the replacement of the flooring and repairing the walls in two levels of the home. Funds will also be used to purchase replacement mattresses and other damaged items.
We know that you value the ministry at Casa Hogar and have an appreciation for just how important this building is to the children who call it "home".
Would you consider donating to this need today?
RAISED: $ 18,105
GOAL: $ 10,000