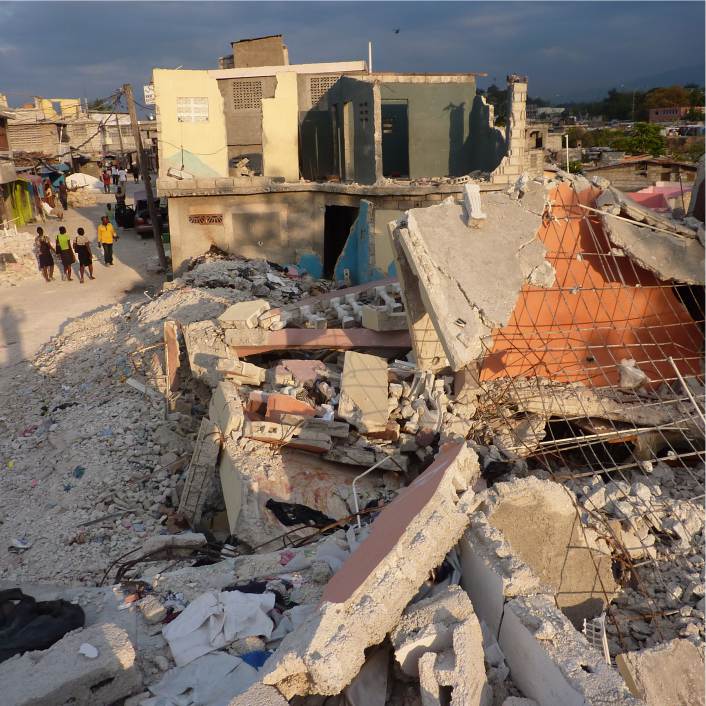 Haiti
Haiti Earthquake Relief
PROJECT #: 3024
Resources:
On Saturday August 14, a devastating 7.2-magnitude earthquake struck Haiti and, days later, the impoverished country was hit by Tropical Storm Grace. These events are in addition to a long series of 'blows' to strike Haiti this year alone: a presidential assassination, gangs controlling the countryside, COVID-19, and now this…
The Crisis
As of the time of writing, the death toll has exceeded 2,000 and countless more are missing. Hospitals are overwhelmed with nearly 10,000 injured, and that number is expected to climb. Initial relief efforts were hampered by heavy rains from Tropical Storm Grace.
FAIR's partner, Tearfund Canada, continues to assess the situation, but their initial reports reveal that to date 30,000 families have been left homeless. Hospitals are running out of supplies, and survivors are in desperate need of drinking water, food, and shelter.
The Response
FAIR, in partnership with Tearfund Canada, is seeking to address the urgent needs of the most vulnerable. Tearfund Canada is coordinating relief efforts and the initial response will involve providing food and basic essentials to survivors.
Would you prayerfully consider how the Lord is calling you to respond to this need?
You and your church can make an impact in the lives of Haitians who are living in the wake of these natural disasters. Working alongside local churches and Tearfund teams in Haiti will ensure funds received are used in the most efficient and effective ways possible.
Thank you for your prayerful consideration.
We also encourage you to join us in praying:
for courage and unity for the local church and relief organizations as they provide aid to those within their communities who have been impacted,
that gangs who often seek to cause harm to fellow Haitians, will be ineffective and unable to create havoc,
for God's wisdom for leaders at all levels of government as they seek the most effective way to meet the needs of their people; pray too, for wisdom for relief organizations as they distribute aid.