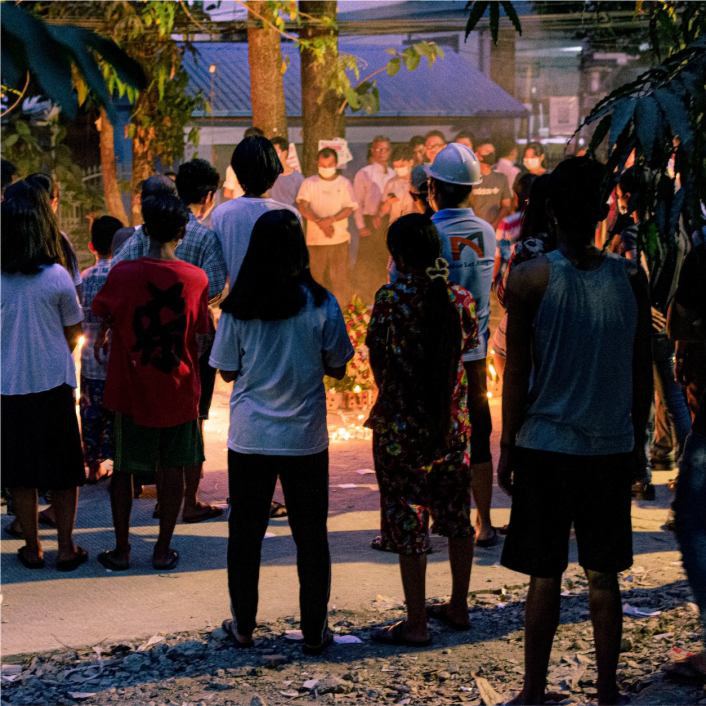 Myanmar
Myanmar Emergency Appeal
PROJECT #: 3307
RESOURCES:
The Conflict
On February 1st, 2021, a coup d'état began when Myanmar's military seized control of the democratically elected government. This included the arrest of elected leader Aung San Suu Kyi and members of her National League for Democracy Party. Since then, daily protests have swept the country and there are ongoing reports of violence and death by the local military and police officers.
The Need
Myanmar's communities were already severely impacted by a lack of education, poor health care, and lack of presence of vibrant Jesus followers. The coup has had a significant impact on the country as daily protests and the violent military response to protestors continue to make regular life activities very dangerous. Most banks are closed with limited money available through ATMs. People are afraid of being hit by stray bullets, and uncertain of how the conflict can be resolved.
The Response
FAIR is responding in partnership with Operation Mobilization (OM), through their team in Myanmar. Their staff and volunteers are working with their network of local churches and leaders to determine the highest needs and the best way to help those affected by the unrest. Funds raised will help local Myanmarese Christians reach their community with the love of Christ through essential medical care, and ongoing education initiatives, as well as in other identified areas.
Would you prayerfully consider how the Lord is calling you to respond to this need?
Your partnership with FAIR to support the work of OM in Myanmar would be an incredible encouragement to the local believers, reminding them that they have not been forgotten during this difficult time.
Please be in prayer:
Pray for opportunities to effectively share the love of Christ as aid and relief supplies are provided.
Pray that the military aggression would end, enabling the country to find its way forward to a peaceful solution.
Pray for comfort for those families who have lost loved ones through the unrest.
Pray for the release of all those who have been unjustly detained, and for protection for those peacefully demonstrating.