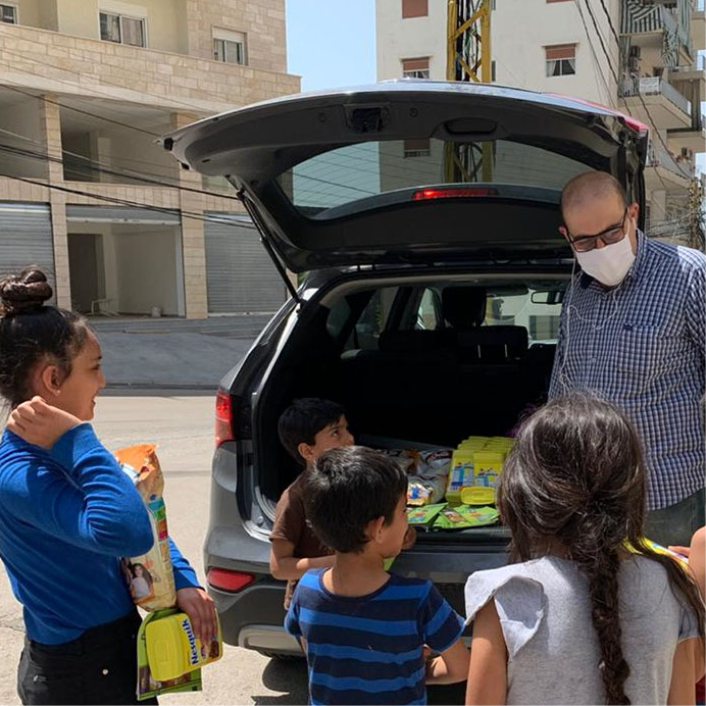 Lebanon
COVID Lebanon (CLC)
PROJECT #: 3016
Ministering to Refugee Students
The Need
Lebanon has the highest per capita refugee population in the world, with over two thirds of them living below the poverty line. Clementia Life Centre (CLC) is a school for refugee children, serving students and their families since 2014. Fellowship International missionaries Bechara and Roula Karkafi provide leadership to the centre as they seek to reach the refugee population for Christ. Families served by CLC have experienced job loss and other barriers because of the pandemic lockdown and are also facing the life-threatening consequences of growing poverty.The Ministry
CLC has continued to serve the children and families already connected with the school in the midst of the pandemic. Lessons were moved online, with instruction being sent through WhatsApp. There are weekly meals and food deliveries. Psycho-social support is also provided in the form of lessons, workshops, phone calls, and support groups for children and parents.
Plans for the Future
CLC's desire to empower children, teens, and their families continues and plans are in place to continue to provide for the immediate pandemic-related needs as long as necessary. They are also seeking ways to enable self-sufficiency through vocational training for teens.

Funds raised will go towards the purchase of the items included in the food package deliveries. Where appropriate, funds may also be used to help families become self-sufficient.