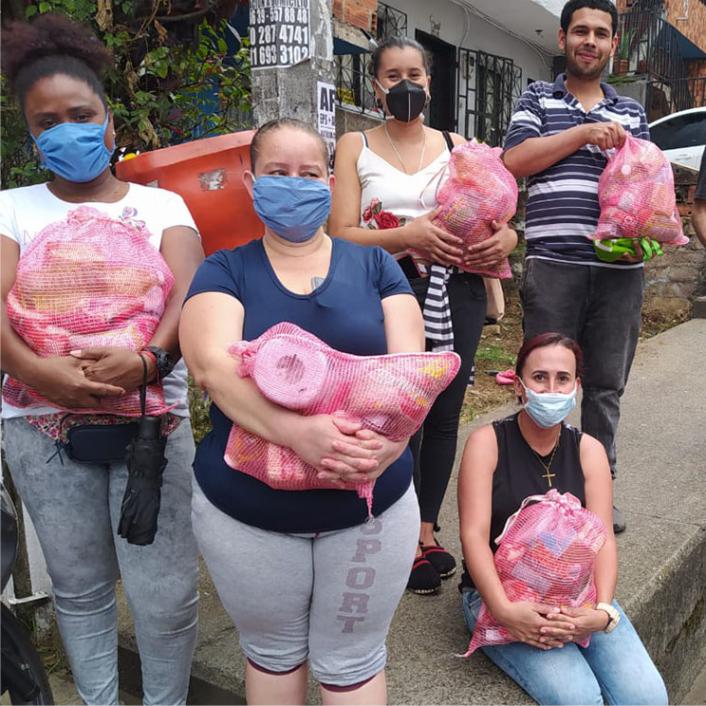 Colombia
COVID Colombia
PROJECT #: 3012
Ministering to the Community

The Need
Throughout Colombia, all churches and most businesses closed in the wake of the pandemic. This has left many people suffering because of loss of income or the supports that were previously available. Venezuelan refugees living on the streets were already in a vulnerable position, and have been especially impacted. Although the Colombian government has taken steps to help the sick, unemployed, and Venezuelan refugees, the economic situation in the country has been restrictive to providing financial assistance.
The Ministry
Fellowship International missionaries Claudia and Diego Cardona have been mobilizing the church for pastoral care and humanitarian aid within their community. They deliver some financial support, food, diapers, school supplies, Christian literature, and medicines. Those who are giving, do so out of their own poverty, similar to the Macedonian church in 2 Corinthians 8:2-3.
Plans for the Future
Claudia and Diego plan to continue to support families who are still without work as the pandemic continues with no end in sight. They have provided start-up funds for those beginning small businesses, putting them in a better position to be financially self-sustaining. Examples of small business initiatives include making and selling items like crafts, toys made from recycling, and face masks.

Funds raised will help address both the immediate need for food, diapers, and medicine, and the longer-term need to become self-supporting through small business initiatives.