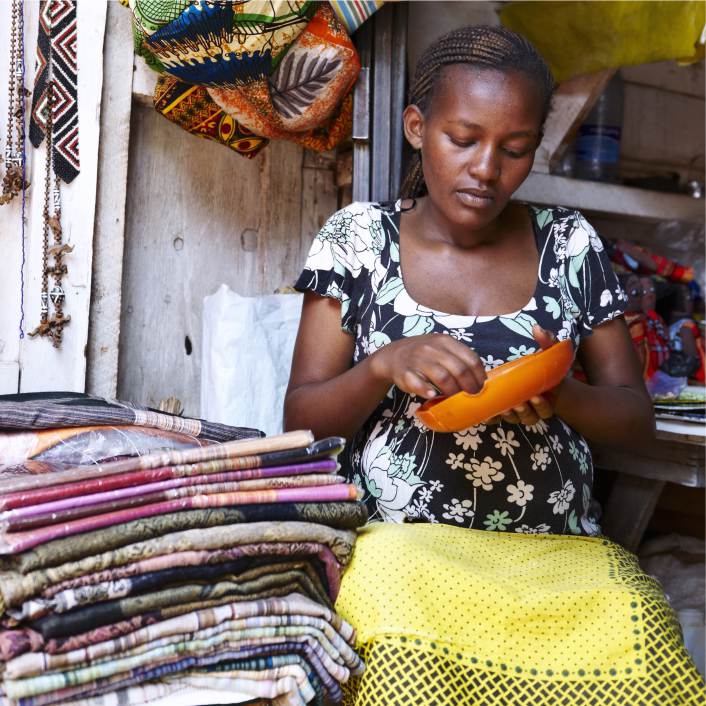 D.R. Congo
Labour's Refuge
PROJECT #: 3270
RESOURCES:
The later years of the 19th century and the early years of the 20th century paved the way for an unprecedented number of missionaries to go from North America and serve in the fertile mission fields of Africa. Many of our Fellowship churches were actively involved in sending people in response to the missionary call and one of those nations was the Congo.

That was the case in 1931 when Memorial Baptist, Stratford, ON, sent Gord and Edna Chambers. In 1934, Larry and Dorothy Dolby, supported by several churches including Hughson Street Baptist in Hamilton, ON, made their way to the Congo to serve alongside them. Along with other Canadian missionaries, their goal was to evangelize and plant churches among the receptive Congolese. And while they paid a high price for their missionary service — two years after arriving in the Congo, Gord lost his wife, Edna, and their baby girl in childbirth — their work was not without fruit: in 1945, the mission station of Tonu was established, which continues to this day.


Since the forced departure of Canadian missionaries in 1960, Tonu, under Congolese leadership, has continued to function as a regional centre to the many villages in surrounding areas. Its modest medical clinic has been providing the most basic health care to villagers, especially women giving birth. Tonu's maternity room, a mud hut built years ago, functions with old and worn-out equipment and averages one birth per day.
THE NEED

The Interchurch Medical Assistance (IMA) World Health organization states that pregnancy and childbirth are the most dangerous times in a woman's life in sub-Saharan Africa. Over 300,000 women die during childbirth each year, primarily from postpartum hemorrhage, pre-eclampsia/eclampsia, and obstructed labour. Their newborn and young children are vulnerable as well, as they are at risk of dying from infections. More than 1.5 million children die each year from vaccine-preventable diseases.

The IMA is leading an international initiative to build several hundred medical clinics with maternity wards across the D.R. Congo. The IMA has graciously offered FAIR the plans for the birthing centre as well as providing invaluable logistical help to assist us in the realization of this project. Plans are underway to build a maternity centre in the Congolese village of Tonu.

Updating the facilities and equipment available for these women and babies during this most vulnerable part of their lives will have a profound impact on their health and survival.
FAIR's RESPONSE
In June of 2019 FAIR hopes to send a small Canadian work team to Tonu where they will assist a Congolese team in the construction of the birthing centre.

FAIR is seeking to raise $120,000 to build a modern birthing centre in the regional village of Tonu, D.R.C. These funds will cover the construction and the furnishing of this facility as well as a solar panel, incinerator, outdoor kitchen, and washrooms.

Medical care was a significant part of the work of the early missionaries serving in the Congo. Together we can continue to show the love of Christ to this vulnerable population through providing a safe place for them to bring new life into this world.
RAISED: $ 204,846
GOAL: $ 120,000