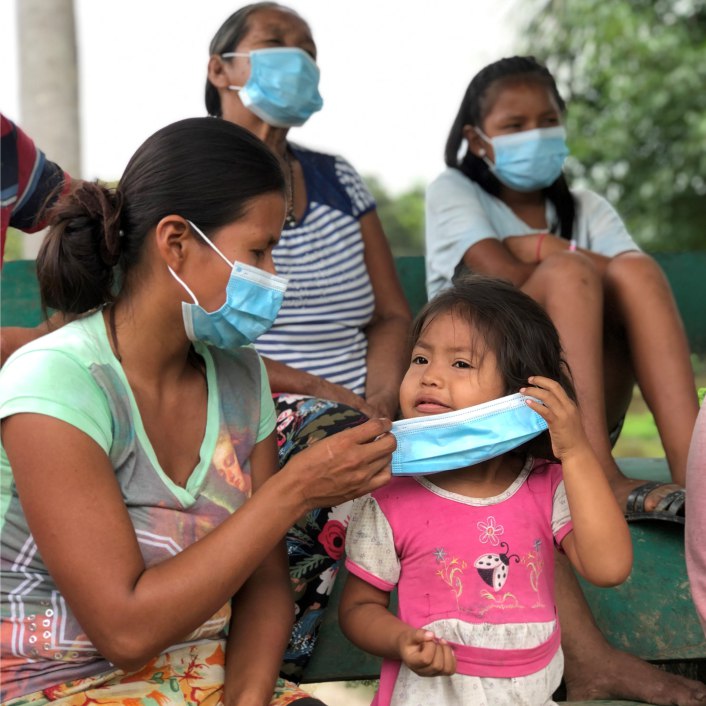 Colombia
Medical Ministry in the Amazon
PROJECT #: 3407
Resources:
In remote areas of the Amazon, communities live with minimal access to medical care and the good news of Jesus. In response to this need, Medical Ministry International and FAIR have launched a new partnership to help meet these medical and spiritual needs. Click here to learn more about our partnership.
MMI Amazon has been providing spiritual and compassionate health care in the Amazon region for nine years through the work of a local team and regular trips of volunteers from Canada and the United States. The MMI Amazon team is passionately fulfilling the commandment of Jesus, as described in Luke 9:2, "He sent them out to proclaim the Kingdom of God and to heal the sick." The consistent work and presence of MMI Amazon over the years has created an openness for the team to share the Gospel in two regions: Igara Parana River communities and Leticia Region communities.
Igara Parana Program
On the remote Igara Parana River, there are 23 villages populated by 4,460 people, which represent five unengaged, unreached people groups. They have remained unengaged and unreached, largely because it is a two-day journey, 24 hours by speed boat, from the nearest city, Leticia, Colombia. With the financial commitment from a Canadian foundation, MMI has established a base in the central village, with the goal of planting a house of prayer (church) and develop a Biblical training centre, to equip leaders of future House of Prayer in the neighbouring villages where MMI Amazon will also provide health care.
There are no health care providers in the region. While there is a small health post, there is no medical doctor, nurse, or medications. If any of the people get sick, the only option is for the government to airlift the sick person utilizing the Colombian Airforce. MMI Amazon was invited into this area in 2019 to begin ministry alongside a missionary couple and to organize volunteer medical project teams on a regular basis.
Over five years, significant transformation is expected, both in the physical and spiritual health of the communities.
Leticia Region Program
Leticia is a city in southern Colombia, next to the Amazon River, bordering Brazil and Peru. Over the past nine years, MMI Amazon has led project teams with local health care professionals and North American volunteers to provide health care for lasting change in more than 30 surrounding villages.
Since the start of the COVID-19 pandemic, there have been increased opportunities to coordinate efforts with organizations such as the World Food Programme, Doctors Without Borders, and World Vision to provide relief to those impacted by the virus. The MMI Amazon team has also launched a cervical cancer screening program (in 2018) and, more recently, a prostate cancer screening program. These programs and collaborative efforts provide the opportunity to increase evangelism and extend a hand to unreached indigenous peoples.
There are two opportunities to support this important work. First, would you consider a gift to help FAIR raise $25,000 to help fund this initiative?
Second, for those in the medical profession, would you consider volunteering for a MMI trip to help meet many medical needs within these communities?
RAISED: $ 4,165
GOAL: $ 25,000