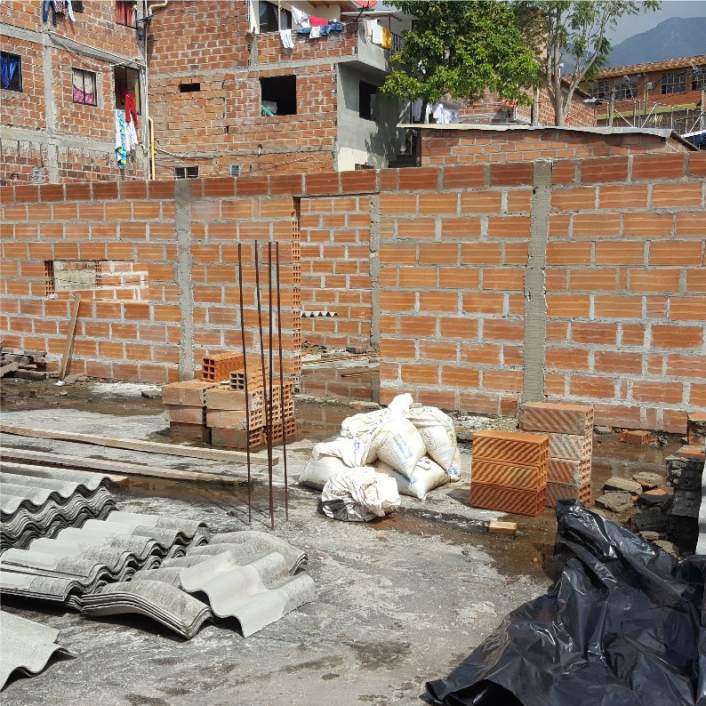 Colombia
Building a Dream
PROJECT #: 3223
Situated in San Cristobal, one of the poorest suburbs in Medellín, is Redil Cultivo de Vida. The congregation of this young church plant gave sacrificially to build the main floor of a basic church building and is now seeking to improve the facility to better meet their needs.
With the planned improvements, the church building will provide a site where this growing congregation can worship, hold community gatherings and share God's love with the community around them. A new roof was constructed in Spring 2017 and, as soon as funds and materials are available, an addition will be constructed providing space for a children's program.
Costs:
$5 – 10 bricks
$10 – one sheet of metal roofing
$10 – one bag of concrete mix
$50 – one window
$50 – paint
$100 – one door

Pray that the church building expansion would be completed quickly and safely and that as the congregation seeks to reach their neighbours, they would encounter hearts open to the Gospel.
Project overseer: Phil Webb