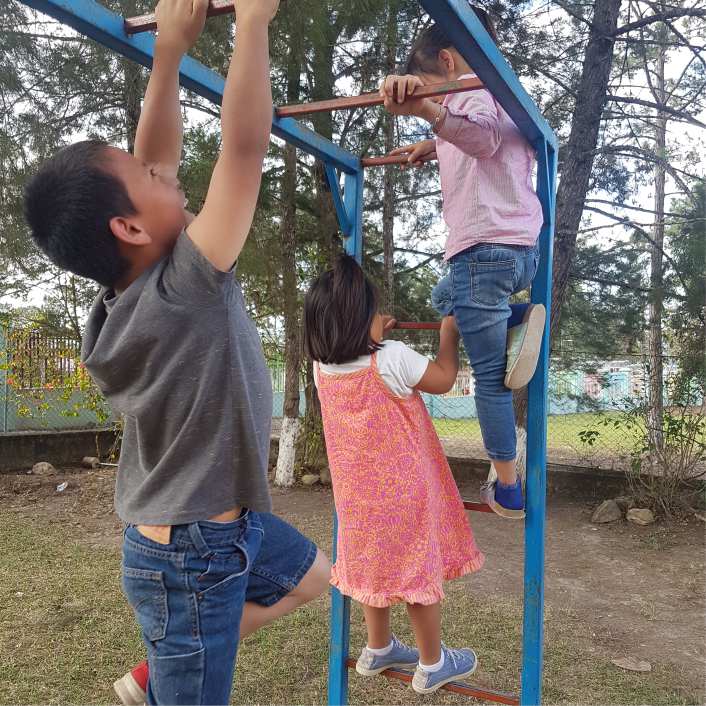 Honduras
Chase Family
PROJECT #: 3501
Based in Honduras in the city of Siguatepeque, Casa Hogar is a Christian children's home that provides for children at risk. Fellowship International missionary Melodie Francis and a team of staff and volunteers currently care for 31 children up to the age of 25. Each child receives the warmth and support of a home and family, including food, clothing, medical care, education, recreational activities, love, and spiritual guidance. Children come to know God as their Father, and Jesus as their Saviour.
The impact of living at Casa Hogar can be easily seen when you take a moment to see life through their eyes. They are respectful and caring of each other. They work diligently at their studies and appreciate the huge advantage they've been given. They dream of careers as a doctor, firefighter, and lawyer so that they can help those less fortunate. It's clear that the investment of love, education, and care for their physical, emotional, and spiritual wellbeing affects more than just a group of children, but will have lasting ripple effect as they go out into the world as adults.
The Chase family is excited to once again embark on their annual fall fundraiser in support of Casa Hogar. Funds raised will contribute to FAIR's Growing Home appeal, which aims to improve the quality of care for the children living at Casa Hogar. This includes the construction of a new building for the teens to call home, the renovation of the existing home where the rest of the children will continue to live, and enable staff to specialize their work responsibilities. For this expansion project to become a reality, an additional $35,000 is required; the Chase family is seeking to raise $5,000 towards this need.
This year, the Chase family will be doing a bike ride to support Casa Hogar.