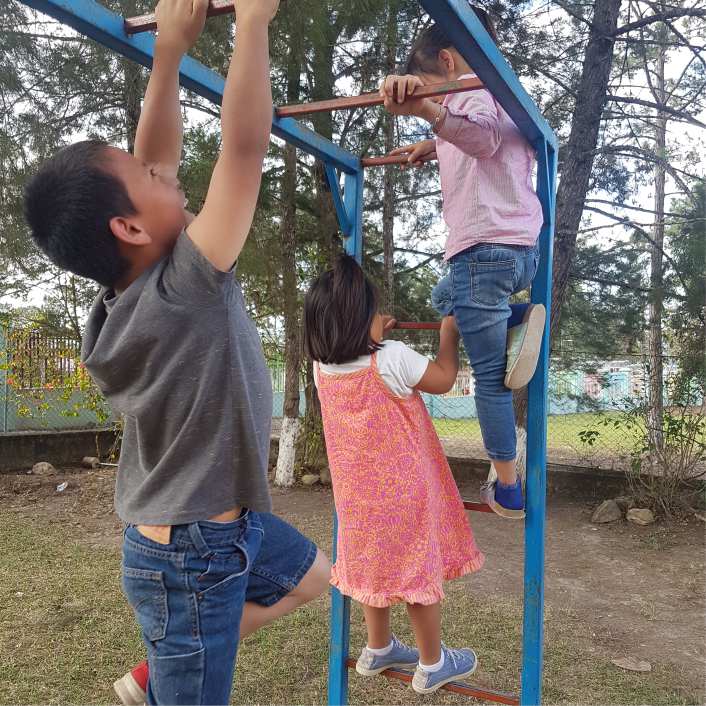 Honduras
Chase Family
PROJECT #: 3501
With an estimated population around ten million people, Honduras is one of the poorest countries in Latin America. More than half of these are children, with the majority living in poverty. Loss of employment and economic ruin has made it virtually impossible for some families to care for their children. As a result, many have been turned to the streets to fend for themselves. Other children have escaped abusive homes or situations where they are virtually starving to death.

Living on the streets is a deadly game that usually ends in premature death. These children often become victims of sexual abuse (30% are HIV+) and many fall prey to the "drug" of choice on the streets—sniffing glue which helps to forget the past and avoid the future.

For the past 19 years, Casa Hogar (translated, "House Home") has provided a safe home for street kids where they are cared for in a loving environment. Today, 26 children (ages ranging from five years old to late teens) are cared for by eight Christian staff members. They are able to attend school, and enter into a nurturing, stable, "family" with many siblings. Most important, they learn that a loving Heavenly Father loves and cares about them.

The impact of living at Casa Hogar can be easily seen when you take a minute to see life through their eyes. They are respectful and caring of each other. They work diligently at their studies and appreciate the huge advantage they've been given. They dream of careers like becoming a doctor, firefighter, or lawyer so they can help those less fortunate. It's clear that the investment of love, education, and care for their physical, emotional, and spiritual well-being affects more than just a group of children, but will have lasting ripple effects as they go out into the world as adults.

The Chase family is excited to once again embark on their annual fall fund-raiser in support of Casa Hogar. Funds raised will be used to help purchase resources that are needed for education in the COVID era. With the ongoing threat of COVID-19 and the low percentage of the population fully vaccinated, schools are unlikely to re-open until 2022. Even then, parents are hesitant to send their children back to school, so a "semi-present" model will likely be adopted. For the foreseeable future, the kids at Casa Hogar will be working from the home. With classes online, and the academic needs of the 26 kids split in 17 different grades in six different schools, there is great need for at-home resources. Through this fund-raiser, the staff at Casa Hogar will be able to purchase items such as additional laptops and headphones as the year evolves and the needs arise.