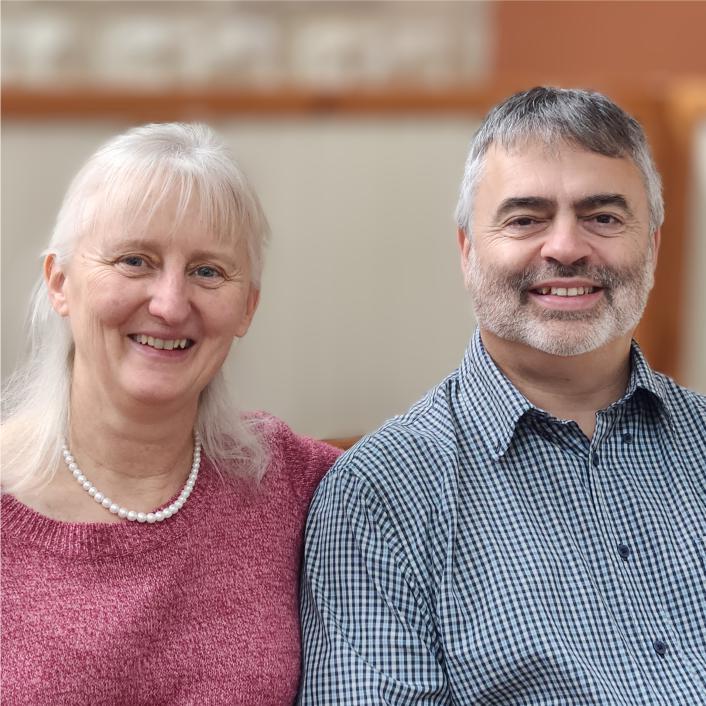 Canada
Dupuis
Daniel and Isabelle
CHURCH: Église Baptiste de l'Évangile de Val-d'Or
Daniel and Isabelle live in the greater-Abitibi region of northwestern Québec, in the town of Amos. The desire of their hearts is to fill the Abitibi region with the Gospel.
Ministering within the local church in Val-d'Or, QC they are working to develop disciple-making movements by sharing the love of Christ, discipling those who are open to a relationship with Christ, and equipping and training them as they seek to impact the lives of friends, family members, and contacts around them.
Daniel and Isabelle are also partnering with other believers in the area so that together they can develop disciple-making churches. Daniel writes, "We want to pass on to them our experience, our skills, and our vision for the region so that everyone can present Christ in their surroundings. My desire is to train an evangelist who will equip others in each local church and work together to enable them to reproduce the process with others in their respective congregations."
Because the Abitibi region is far from any major centre, they often lack the resources needed to advance the ministry. With this in mind, Daniel has started the process to set up a local training centre in the area that will work in collaboration with SEMBEQ to provide discipleship and leadership training.