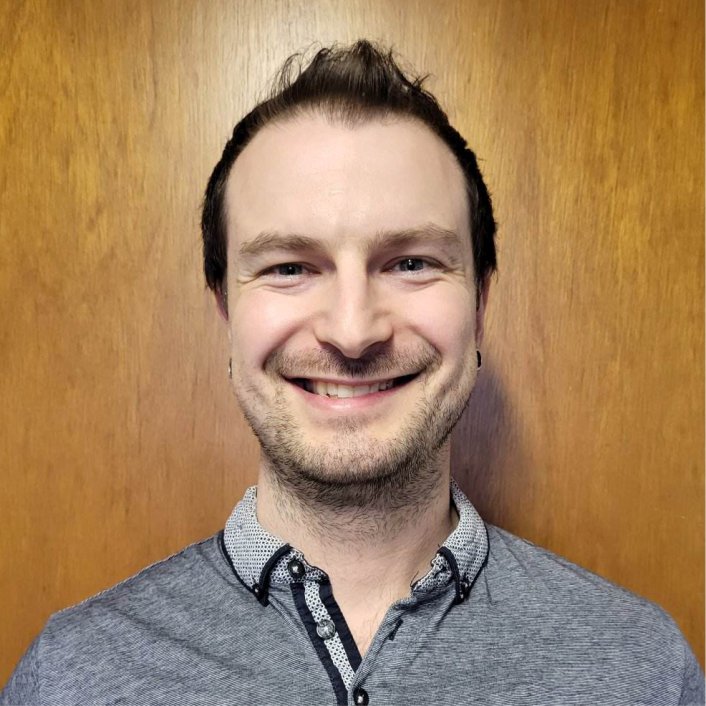 Canada
Bergeron
Hugo
CHURCH: Église Évangélique d'Aujourd'hui
Hugo came to faith in Christ in 2015. It was while reading the Gospels that he was convinced that he was lost and that only Jesus Christ, the Son of God, could save him, reconcile him with God, and give him eternal life. Hugo recounts, "I begged Him to save me and I gave Him my life. The next day, I finally saw clearly. The Lord opened my eyes and I understood His love and His grace. I was sad to know that I had always lived without caring about God. I immediately thirsted to read His Word and to learn to live for Him. I also wanted to share this good news with everyone, especially my family and friends."

Hugo writes, "I am a member of Église Évangélique d'Aujourd'hui in Bécancour, QC. Shortly after my conversion, a flame and a zeal for ministry was sealed in my heart and continues to grow. I have a burden for lost souls and a love for God's people. So, I started praying and seeking the face of God with regards to my calling. As a response to my prayers, the Lord set me apart to be trained in theology." Having recently completed his Master of Divinity degree from Northwest Baptist Seminary, in the last year Hugo has sensed the Lord calling him to serve as a missionary with a focus on developing catalyzing movements in Mauricie, QC where he lives with his family. "He showed me that He wanted me to spread the Gospel through this movement and I am eager to start working for that to become a reality."

In October 2015, Hugo married Esther and adopted her daughter Anabelle, who was seven years old at the time. Since then Hugo and Esther have welcomed their sons Jonas and Nehemiah into their family.