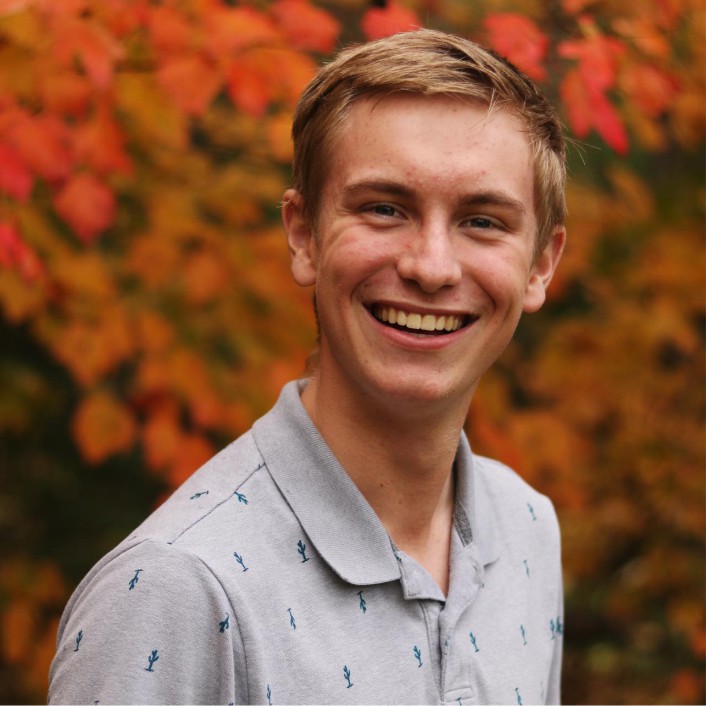 Canada
Bates
Luke
CHURCH: Calvary Baptist, Sioux Lookout, ON
Significant Dates:
∙ Luke was appointed as a LAUNCH missionary to Quebec in Fall 2021.
Luke was born into a missionary family serving at a Christian Bible Camp near Dinorwic, ON. Growing up, he knew how to emulate Christian behaviour but did not truly know God or believe that you could be saved by grace through faith. "But God shows his love for us in that while we were still sinners, Christ died for us." (Romans 5:8). Throughout high school Luke was encouraged by his parents, pastor, youth group leaders, and mentors to recall that salvation is through Christ alone not works. It was in his second year of high school that he firmly accepted Christ as his Saviour.
Luke has lived in a missions environment all of his life and served alongside his family at the Bible camp where they live. After having put his trust in Christ alone, his parents strongly encouraged him to prayerfully consider taking part in a cross-cultural missions opportunity away from home.
Luke was introduced to Fellowship International by two of his former youth leaders who currently serve, along with their families, as church planters in Francophone Canada with Mission Quebec. They will serve as Luke's coaches and mentors for this mission assignment.
With a heart for furthering the Kingdom of God in Francophone Canada, Luke will serve as a LAUNCH missionary in Montreal, QC for ten months. During this time he hopes to grow deeper in love with Christ and His Church while becoming equipped for life-long ministry.