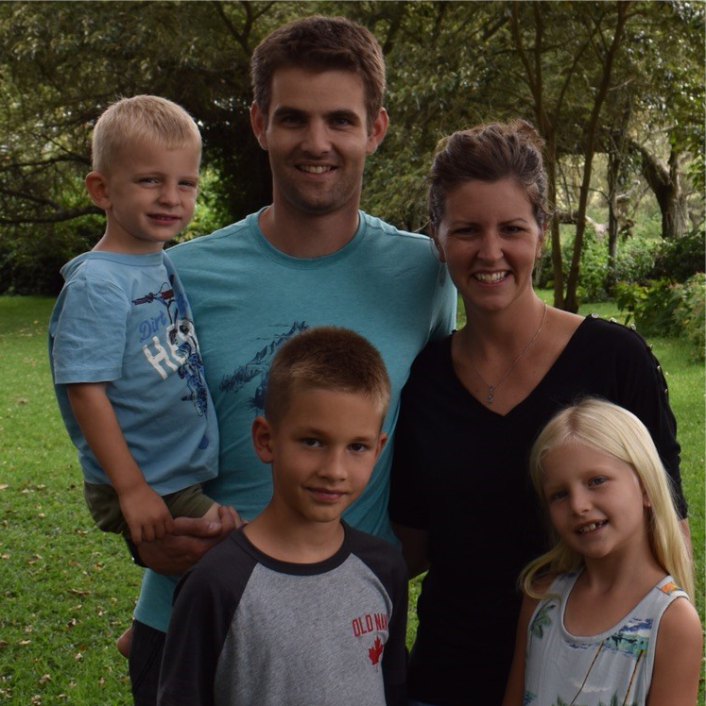 Madagascar
Thiessen
Jesh and Julie
CHURCH: Bay Park, Kingston, ON
With a history of missions in both of their families and in their own lives, Jesh and Julie have worked towards a career in surgical missions for many years. Raised in Christian homes, they both accepted Christ at a young age. It was their strong values and desire to use their gifts and skills to serve globally that eventually brought them together.
As Jesh was finishing his general surgery training at Queens University in Kingston, Ontario, they sought opportunities where they might use their skills. Both had previously worked overseas, and when they went as a family to a rural hospital in East Africa, they knew that they needed to be willing to go into missions long-term in order to build relationships and invest in the lives of national doctors and the communities in which they would serve.
For the past three years, Julie and Jesh have lived overseas with their three children. During this time they studied French and Jesh completed a two-year post-residency program with Samaritan's Purse, serving at mission hospitals in Africa (Burundi and Togo). This time serving increased their understanding of medical missions while they sought where God would have them use their skills long-term.
It is with excitement that they are anticipating their upcoming move to Mandritsara, Madagascar. It is here where they will serve at the Good News Hospital alongside other missionaries and national hospital staff in sharing the good news of the hope we have in Christ.
Their goal is to not only serve the patients by offering quality, affordable, and compassionate healthcare, but also invest in a future generation of surgeons through discipleship and training.