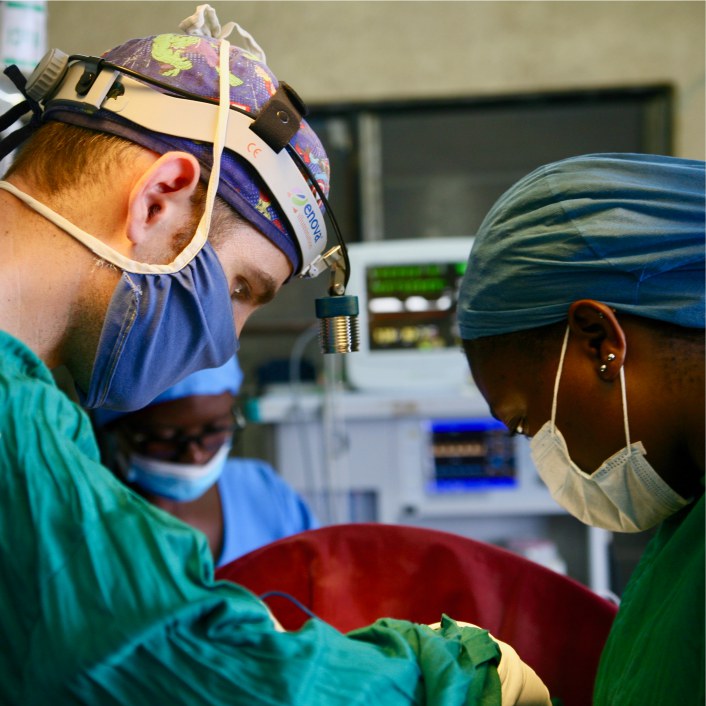 Madagascar
Out of the Waiting Room
RESOURCES:
Imagine that you needed surgery but there were only 100 surgeons available in all of Canada. That's the equivalent of 378,900 Canadians for every surgeon in the country. Given the severity of some cases, patients would die well before even being put into queue for surgery. You'd probably question whether you would ever be able to get the surgical care you need.
This is the situation the people of Madagascar face. With less than 100 surgeons serving the country's 26 million people, the situation is critical. On top of that, surgeons work in a context where resources we take for granted, such as oxygen, ICU care, electricity, and water, are lacking. But what if more Malagasy doctors could receive the necessary training to thrive in this setting? Well, FAIR is making this possible!
Through a partnership with FAIR, Fellowship International missionaries, Dr. Jesh and Julie Thiessen, the Good News Hospital in Madagascar, and the Pan African Academy of Christian Surgeons (PAACS), a new surgical residency program has been established to train local doctors to international standards in order to provide urgent surgical care for the people of Madagascar. The vision for this team is to train Malagasy mission-minded surgeons to be skilled and compassionate surgeons who know Jesus and love to make Jesus known to their patients. Funds will be used to cover the salary, housing, and educational, and associated costs related to surgical training and biblical discipleship while assisting with surgical care in a mission hospital setting.
Fellowship International missionaries Jesh and Julie Thiessen have long shared the vision of training and mentoring African nationals in surgical and biblical principles to help meet urgent medical and spiritual needs. This is one of the reasons why they moved their family to Madagascar and began ministering with Fellowship International through the Good News Hospital, a 60-bed hospital that is the only one able to provide surgical care for the 250,000 people nearby. They are humbled and excited by the opportunity God has given them to live and work out this vision.
Launched in 2022, this surgical residency program will see the first graduates complete their training in 2027. With your help we will be able to support this first class of residency trainees through to their graduation, and then welcome other students to enter their training in coming years.
Thank you for prayerfully considering how the Lord would have you partner with us in this exciting project either through a one-time gift, or a monthly donation which will enable this program to continue long-term.
Helping to improve the medical care provided in Madagascar through this life-saving program will have a significant impact on the people of this country. The spiritual component of this program, which will introduce people to the love of their Heavenly Father, will have Kingdom impact as hearts are turned toward Him.
[Note, for those wishing to contribute monthly to this need, enter the monthly commitment you wish to give in the "Add to gift basket" box below and click "Go". You will be redirected to a new page where, in the "Frequency" drop-down menu you will select "Monthly".]