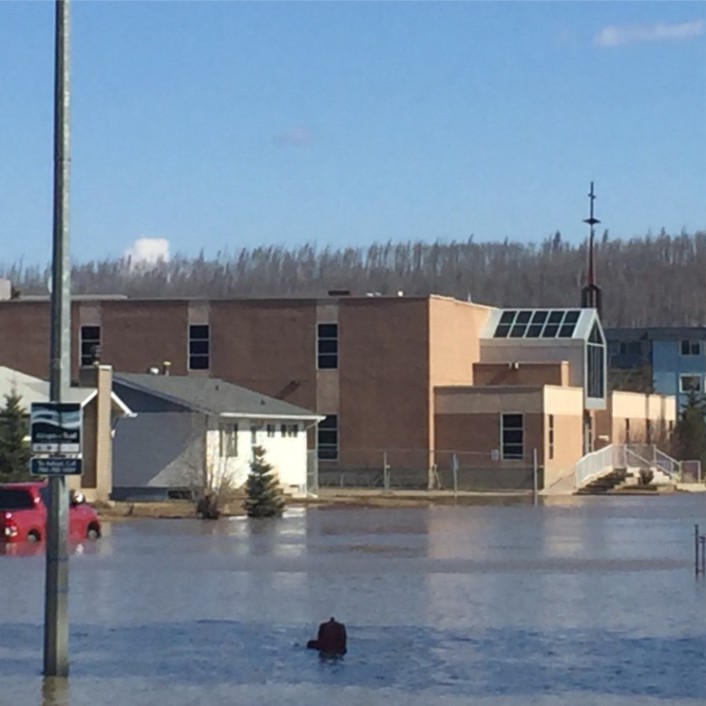 Canada
Fort McMurray Flood
The Devastation
In late April a massive ice jam in the Athabasca River near Fort McMurray, AB caused riverwaters to overflow its banks. The effects of the flooding are being felt by over 13,000 residents from the city and surrounding region who have been evacuated. The impact of this flood is complicated further since it comes in the midst of the COVID-19 pandemic. Many of those evacuated were in the final stages of completing the rebuilding and/or restorations of homes destroyed by the 2016 wildfires.
The Impact
The NorthLife Fellowship Church building is located in the downtown core of Fort McMurray. NorthLife's Lead Pastor, Mark Usher, reported that at their highest point, the floodwaters reached higher than the tops of some vehicles. The basement of the church building, which is where the soup kitchen is located, has been flooded. This means that not only will the church need to repair the kitchen, but any relief efforts they undertake to minister to their community will require major adjustments.
FAIR's Engagement
NorthLife Fellowship Church has partnered with FAIR numerous times in past and present projects. To help this partner church restore the soup kitchen facility and provide emergency relief and outreach to evacuees in a timely manner, FAIR will be releasing $5,000 to assist them. FAIR has also set up an account for those who may wish to assist our brothers and sisters in Fort McMurray as they continue to share the love of Christ within this hard-hit community.
Please be in prayer for those assisting in relief efforts in Fort McMurray. Pray for encouragement and the Lord's peace for the evacuees as they deal with a second major natural disaster in less than five years. Pray that believers would reach out to their neighbours, as they are able, to share the love of Christ in this time of need. Pray that the damage to the NorthLife Fellowship Church building wouldn't be as extensive as feared and restoration would be completed quickly.