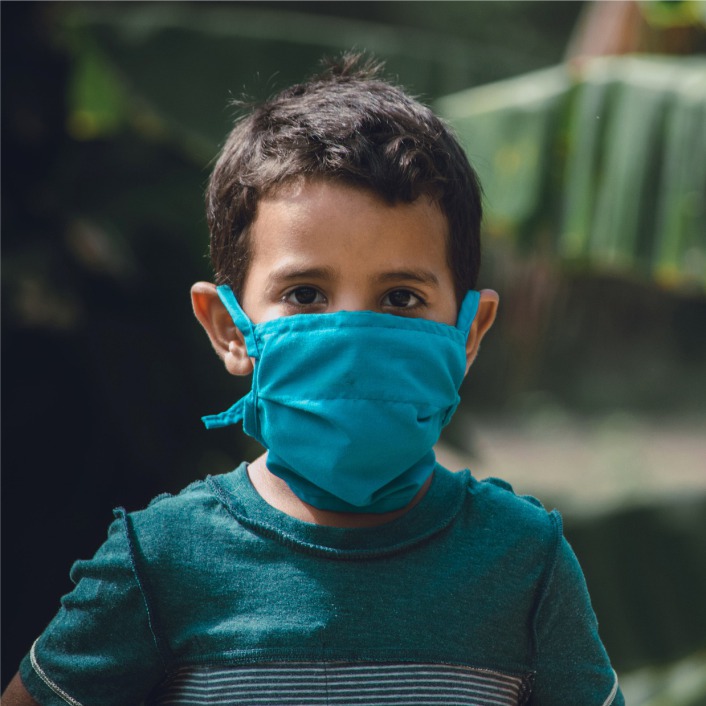 COVID-19 Pandemic Response
RESOURCES:
The Devastation
News of the spread and impact of the novel coronavirus and resulting COVID-19 illness has virtually taken over the media since it was first reported by the Chinese government in January 2020. With the number of countries and people affected rising, the World Health Organization declared a pandemic on March 11, 2020. Since then, strict measures have been put in place to slow the spread of the virus and to enable health care systems worldwide to respond to the increasing number of people infected or succumbing to the disease.
The Need
Many governments have closed their country's borders and other strategies include the enforcement of strict physical distancing measures including the mandated closure of non-essential workplaces and stay-at-home orders. This has meant that employees, small business owners, and a large portion of non-essential workers have been laid off or can't find work. For countries without social support systems in place, many of the most economically vulnerable have been left without the means to support themselves.
FAIR's Response
Working through Fellowship International missionaries and partner organizations, FAIR will help meet the immediate needs of the communities where they are already ministering. Funds raised through the COVID-19 Pandemic Response will go toward the purchase of food baskets and cooking essentials. In cases where deemed appropriate, rent or income support may also be provided. Currently identified missionaries and fields include Diego and Claudia Cardona (Colombia), Karim and Rita Anayssi and Bechara and Roula Karkafi (Lebanon), Edwin and Helmi Karwur (Indonesia), Ronald Jeyaseelan (Sri Lanka), and in the area surrounding Shikarpur Christian Hospital (Pakistan). Due to this constantly evolving global crisis, additional missionaries and fields may be added as needs arise.
How Can You Respond?
Please pray. Whatever our current circumstances, we are called to be people of prayer. Pray for the safety and health of those making deliveries, and effectiveness as they seek to get aid to those in greatest need in spite of travel restrictions put in place by some governments as a result of COVID-19. Pray that the Lord would provide unique opportunities to share the Gospel as aid is distributed. FAIR is also inviting you to take part in the COVID-19 Pandemic Response through faithful giving. By prayerfully and wisely sharing your resources, you can help some of the most vulnerable during these challenging days.

Would you prayerfully consider how the Lord is calling you to participate?