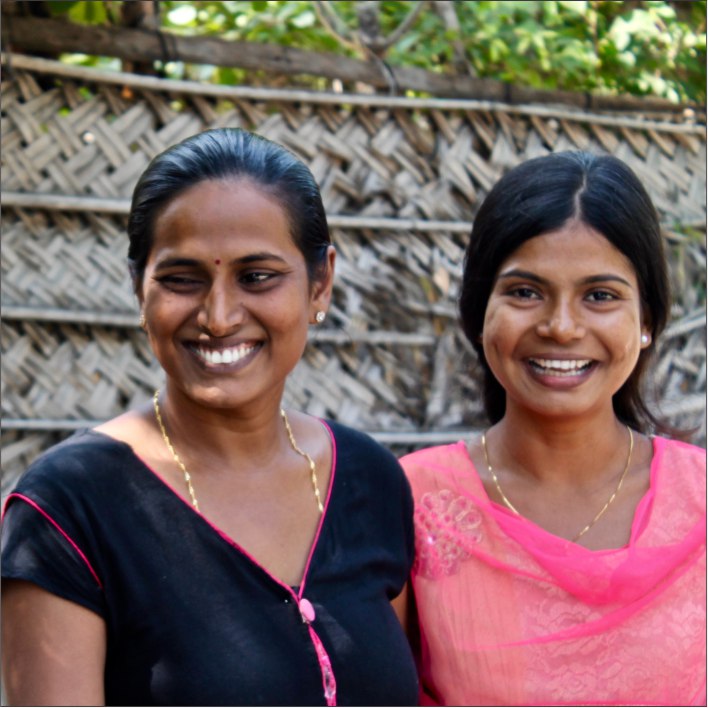 Sri Lanka
A Stitch in Time
In the mountainous regions of Sri Lanka, tea plantation workers, originally brought to the island nation from India, continue to exist on the edge of society. When there is work, they work. But sometimes there is no work. The daily wage for a farm worker is 706.00 LKR (Sri Lankan rupees) which is equivalent to $5.37 in Canadian currency. As a result, families suffer.
In Lindula, Sri Lanka, most people work in some aspect of the tea industry. 'Line houses,' the homes where estate workers live, consist of single rooms linked together. Whole families live in those single rooms subject to conditions that are far less than sanitary. However, poverty results in serious consequences when it comes to health, nutrition, education, and social needs.
To the average woman living in Lindula, the opportunity to double her monthly wage (assuming she is able to work on the tea plantations) would literally be a godsend. Such a blessing is possible. Access to a sewing machine, the knowledge of how to use it to produce something marketable, and an adequate learning facility in which to develop those skills, can be a life-changing experience making it possible to move from poverty to productivity, and the possibility to provide for themselves and their families. A recent graduate of a sewing course in Valathapity encouraged everyone present at the graduation ceremony by sharing that she had earned LKR 20,000 ($152.23 CAD) in one month because of the skills she had learned during the program.
This is the focus of FAIR's current mini-appeal, A Stitch in Time. Funds will be used to provide the facilities, training, and materials necessary to enable women to establish small businesses and improve their standard of living and make better provision for their families. It might only take a sewing machine to go from hopeless to hopeful.
With the oversight of Fellowship missionary Ronald Jeyaseelan, FAIR is seeking to raise $15,000 to assist with various aspects of the sewing program that will make a significant difference in the lives of the women of Lindula:
vocational training under a trained instructor (four to six months of primary learning—equipping the women for self-employment, followed by four to six months of advanced training)
more advanced sewing machines
materials with which to work
renovations at the training centre: the extension of the ground floor of the current building, allowing it to be used as a multi-purpose facility to accommodate the sewing classes as well as other programs, including Sunday services.
The program trains approximately 20 women each session, making it possible for between 60 and 80 women to benefit from this program in a year.
Local pastor Kalai, and his wife, Jenita, visit the line houses, ministering to the people of the community. The potential for Gospel is great, bolstered by the practical expression of Christ's love shown through the programs and services offered to Lindula's inhabitants.
The complete proverb: A stitch in time saves nine has obvious meaning to anyone who sews. But for those who might not know, its broader meaning is this: if a problem is dealt with immediately, it will save a lot of complications later. For the women of Lindula, being able to better support their families will have a huge, positive impact now, and will make a difference for the future of their children.
Project overseer: Ronald Jeyaseelan